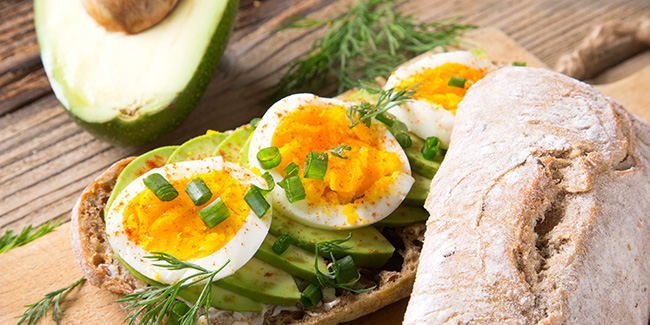 There are some food materials that are high in salt content. The consumption of these food items should be controlled to maintain a proper blood pressure level.
Salt is an important ingredient for any dish. It is important in maintaining normal functioning of the body. A slight variation in salt content can vary your blood pressure making you more prone to heart strokes and strokes.Salt should be taken in moderate amount as high salt content is quite harmful. Some food items such as pickles, canned food and cheese are very rich in salt content.

Some of the foods high in salt are:
Processed meat such as sausages have a salt content of 900-1000mg sodium/100g, bacon has 2000mg sodium/100g, hot dogs and corned meats have a sodium content of 1000-1600mg sodium/100g.
Cheese and cheese items contain high amount of sodium. Macaroni cheese has a sodium content of 280mg sodium/100g while cheese soufflé has a sodium content of 420mg sodium/100g.
Eggs are also very high in salt content. Boiled egg has a sodium content of 140mg sodium/100g, fried eggs have contain220mg sodium/100g while scrambled eggs have the highest amount of salt content, 1050mg sodium/100g.
Fish are also a source of high sodium containing food. Prawns contain maximum salt content of 1590mg sodium/100g. Steamed fish contain a very low content of sodium, 115mg sodium/100g.
Milk and milk products are also a good source of salt. Processed milk has a salt content of 1360mg sodium/100g while yoghurt has a salt content of 40mg sodium/100g.
Sauces and condiments contain a very high amount of salt in them. Pickles 1200mg sodium/100gm, tomato chutney 130mg sodium/100gm, curry powder 450mg sodium/100g, tomato sauce 340mg sodium/100g and normal table salt has a sodium content of 38850mg /100g.
Soups such as chicken soup have salt content of 350mg sodium/100g, mushroom soup has 470mg sodium/100g, tomato soup has 390mg sodium/100g and vegetable soup has a salt content of 500mg /100g.
Fats and oils are also very sources of high salt content. Salted butter has a sodium content of about 840mg sodium/100g while margarine has a salt content of 840mg sodium/100g.
Cereals and biscuits are also considered high salt rich food items. Their sodium content level varies from 150-1200mg sodium/100g.
These food items high in salt should be consumed in a controlled way so that it doesn't affect your blood pressure level.
Image Source: Shutterstock