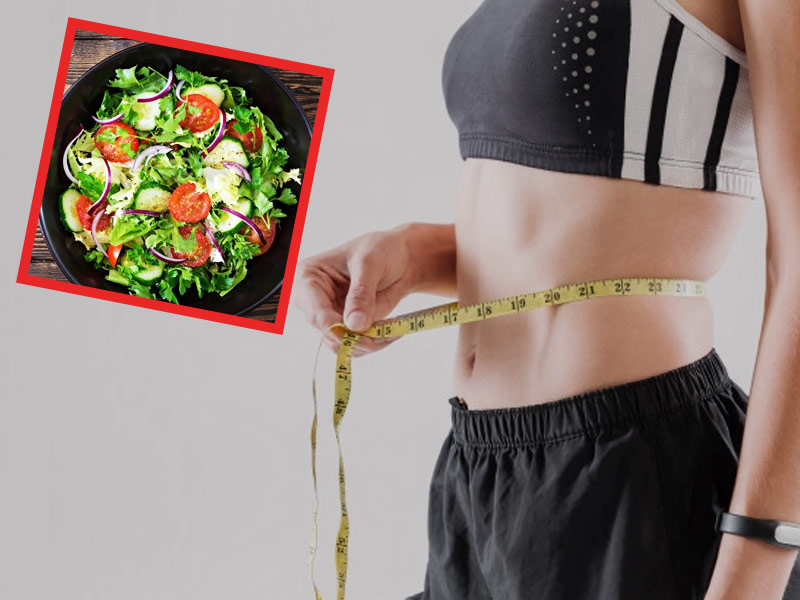 Weight loss can be extremely challenging and a real struggle for some people, while a cake walk for others. Even if you are watching on what to eat and how much to eat, it is important to make your regular meals interesting and tasty, instead of having the same boring food everyday. Weight management is possible by eating a good amount of fiber and protein, that can be gained through salads easily. Keep reading to know about best ways to eat salads for weight loss.
Best ways to eat salad for weight loss
Here are 5 ways to eat salad for weight loss:
1. Radish salad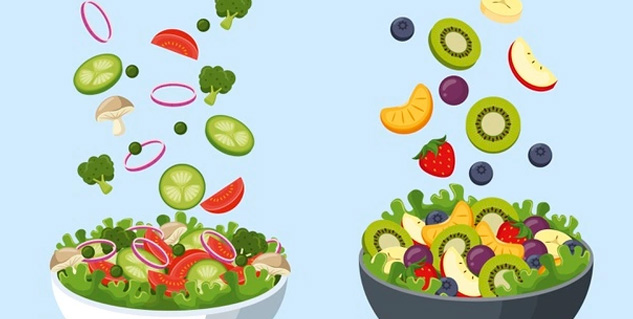 A tadish salad is the perfect meal that makes you feel healthy and aids weight loss as well. You can match it with fish or chicken. It can be consumed for breakfast, lunch and even dinner.
Ingredients:
Thinly sliced radishes
Sliced onions
3 tablespoons fresh lime juice
1 tablespoon olive oil
1 teaspoon sugar
Salt and pepper
How to make it:
Mix the orange juice, lime juice, oil and sugar until the sugar starts dissolving
Then, add the radishes and onion in your salad bowl
Add a pinch of salt and pepper and toss it
Chill the salad for half an hour before eating
2. Chicken salad
All the non vegetarians can have a protein packed meal by making an easy chicken salad at home. By adding your choice of vegetables, chicken salad can be one of the best ways to lose weight loss, without the energy levels going down.
Ingredients:
Boiled chicken
Choice of vegetables
Salt
Pepper
How to make it:
Take the boiled chicken in a bowl and mix it with your choice of diced vegetables
Then, add a pinch of salt and pepper
Do not add any sauces as it can reverse the purpose of weight loss
It is best if you refrigerate it for some time before eating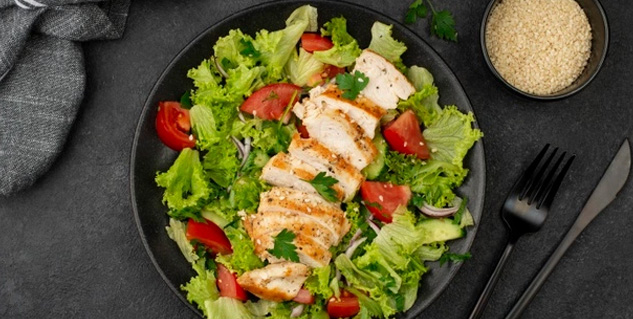 3. Chopped vegetable salad
A vegetable salad is loaded with fiber and can keep your stomach full for longer hours. You can make a delicious and colourful veggie salad at home and add different dressings to make it interesting.
Ingredients:
4 cups chopped lettuce
2 cups chopped carrot
1 chopped red pepper
1 cup chopped onion
1 crushed garlic cloves
Two tablespoon apple cider vinegar
3 tablespoons olive oil
1 teaspoon salt
Half teaspoon black pepper
How to make it:
Add all the chopped vegetables together a bowl
Put the garlic and vinegar in a small bowl and whisk it with olive oil
Then, add the salt and pepper and mix it properly
It is better if you have it a little chilled before eating
4. Fruit salad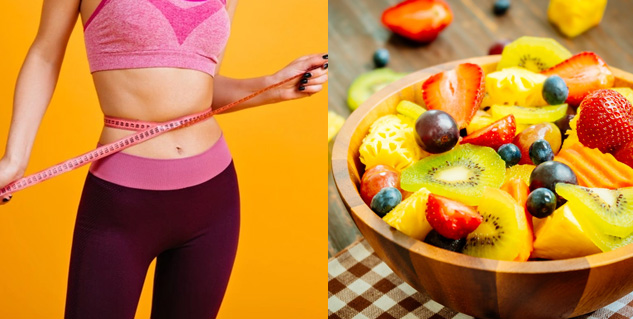 Fruits are full of antioxidants and provide several health benefits. You can try a variety of fruit salads and customise the bowl with your favourite fruits. Most of the fruits have high water content, which helps in losing weight effectively and quickly.
Ingredients:
Half apple
Watermelon
Melon
Half banana
Papaya
1 teaspoon flax seeds
1 teaspoon pumpkin seeds
1 teaspoon chia seeds
How to make it:
You can dice all the above listed fruits together in a bowl
Then, add various types of seeds such as pumpkin seeds, flax and chia seeds to make it interesting
Mix it together and add a pinch of salt, if required
You can also add coconut water to have a fresh bowl of fruit salad with hydration for weight loss
5. Cabbage salad with peanut butter
Cabbage and peanut butter salad has ingredients that are a favourite for many people. It has a crunchy flavour along with a little spicy dressing. It has less number of calories and is recommended to be consumed mostly during breakfast time.
Ingredients:
Thinly shredded cabbage
Fresh basil leaves
1 diced avocado
Roasted chopped cashews
2 tablespoons black sesame seeds
2 tablespoons peanut butter
1 teaspoon sesame oil
1 teaspoon soy sauce
1 crushed garlic clove
1 teaspoon ginger
2 tablespoons water
1 teaspoon honey
How to make it:
Add all the vegetables and herbs in a bowl to make this amazing combination
Then, add the peanut butter, sesame oil, soy sauce, honey, sriracha, garlic, ginger and water
Toss and mix properly and put cashews and sesame seeds at the end
Enjoy your creative bowl of salad, which is also good for weight loss!