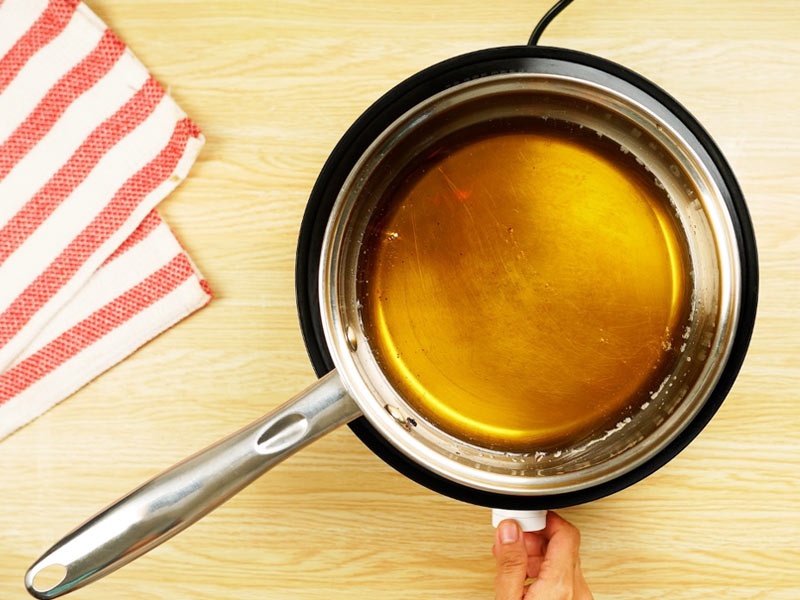 It is common that we see food items getting fried in already used oil weather be it our homes or outside. Everyone to save some money uses the oil again for cooking or frying different items. In shops it is a very common practise as well. But the oils which we use are already saturated fats and reusing those makes it worst. It makes Trans fat in the body which is of hazardous to our health. Not only this, it can cause many chronic diseases too.
Why Is It Bad to Reuse Oil For Cooking?
Reusing oil can cause inflammation and thus cause diseases. Free radicals attach themselves to the healthy cells which turn them into unhealthy cells and results in health problems. Reusing Oil can be root cause of obesity, heart disease and diabetes. Senior Executive Nutritionist Ms. Divya R., Cloudnine Group of Hospitals, Jayanagar, Bangalore shares her knowledge about effects of cooking oil and related health hazards.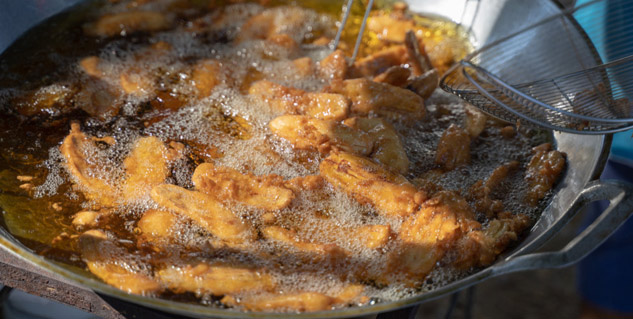 Effects of Reused Cooking Oil
When the oil is subjected to high temperature, it undergoes degradation leading to free radical release. Reheating the same oil repeatedly leads to the formation of Total polar compound [TPC] which makes the oil unfit to consume. The toxicity of these polar compounds is associated with many diseases like heart ailments, obesity, cancer, hypertension, liver disorders, Diabetes etc. Also due to repeated reheating, oil loses its nutritional and chemical properties leading to damage in cellular and molecular level.
Many studies have suggested that reheating oil imparts harmful toxins, increases trans-fat and free radical levels in the oil.
A general survey suggests that up to 48% of people consume fried and junk foods weekly 1-6 times, which is really alarming.
FSSAI [Food safety and standard authority of India] has fixed a permissible limit of 25% for the TPC in cooking oil, beyond which it is not safe to consume. Also FSSAI has advised Indian Bio-diesel Association to create a nationwide ecosystem to covert used cooking oil to bio-diesel.
Also Read-What Are The Health Benefits Of Drinking Cucumber Water?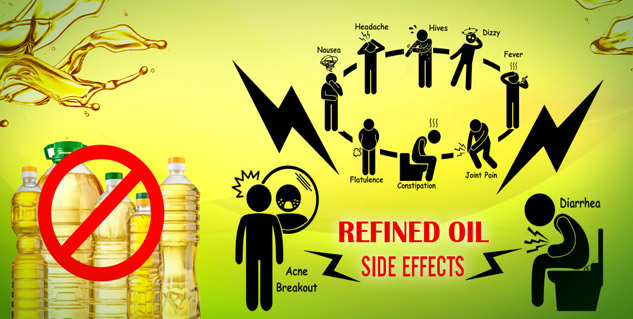 Methods to reduce harmful effects while reusing oil:
Not overheating
Not adding salt before deep frying – because salt reduces the smoke point of oil.
Not allowing food particles in the oil while frying - as any food particle left behind in oil might spoil it very soon.
Tips to eat healthy
Always eat home cooked food
Cook smaller quantities so that you neither waste the food nor reuse it.
Avoid eating unhealthy food outside.
Change the sources of oil very often
Why Not To Reuse Oil in Cooking For Pregnant Ladies?
Extra calorie requirement during pregnancy should be got through nutritious foods. Unhealthy eating during pregnancy might lead to many major complications like extra weight gain, birth defects in newborns and also mal-absorption of certain nutrients.
During pregnancy, taking care of mother's diet is very important as every bit of what mother eats will reach the little one. Healthy fats through natural sources like seeds, nuts, fishes etc. are very helpful in baby's growth and development. But, consuming foods prepared using reheated or saturated fats will pose serious health issues in both mother and the growing infant. Consuming more of these fats can lead to increase in bad cholesterol levels in the blood thus increasing the risk of heart diseases and extra weight gain during pregnancy. Hence, pregnant ladies always need to focus on healthy fats and eating balanced diet to gain the benefits of all the foods.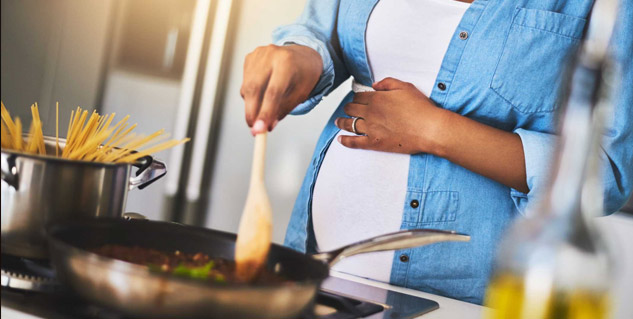 How Does It Increase LDL Cholesterol
Food cooked in used oil or smoked oil can increase the level of bad cholesterol in the body. These high levels of LDL cholesterol can increase the risks of heart disease, stroke and chest pain. Avoid using black cooked oil especially which you get on the streets to lower the risk of cholesterol related problems. It can be highly injurious to people who are aged or heart patient.
How Can It Lead To More Acidity
You must have often felt a burning sensation in your stomach or throat. That is caused by acidity, if the acidity increases then your cooking oil might be at fault. Junk food which is provided on the roads are mostly deep fried and is fried in reused oil. Hence to avoid acidity, you must avoid overcooked and reused oil.
Also read-What Is Good Fat and Bad Fat? Check Out Tips To Include Fat In Your Healthy Diet
Conclusion
Cooked oil is the cause of many diseases and problems. We often ignore the fact about reused oil considering the 'Bachat' factor in our minds. But what we don't think off is that that small savings can cost much more if the problem increases such as stroke, diabetes, obesity and weight gain.
Read More Articles On Healthy Diet