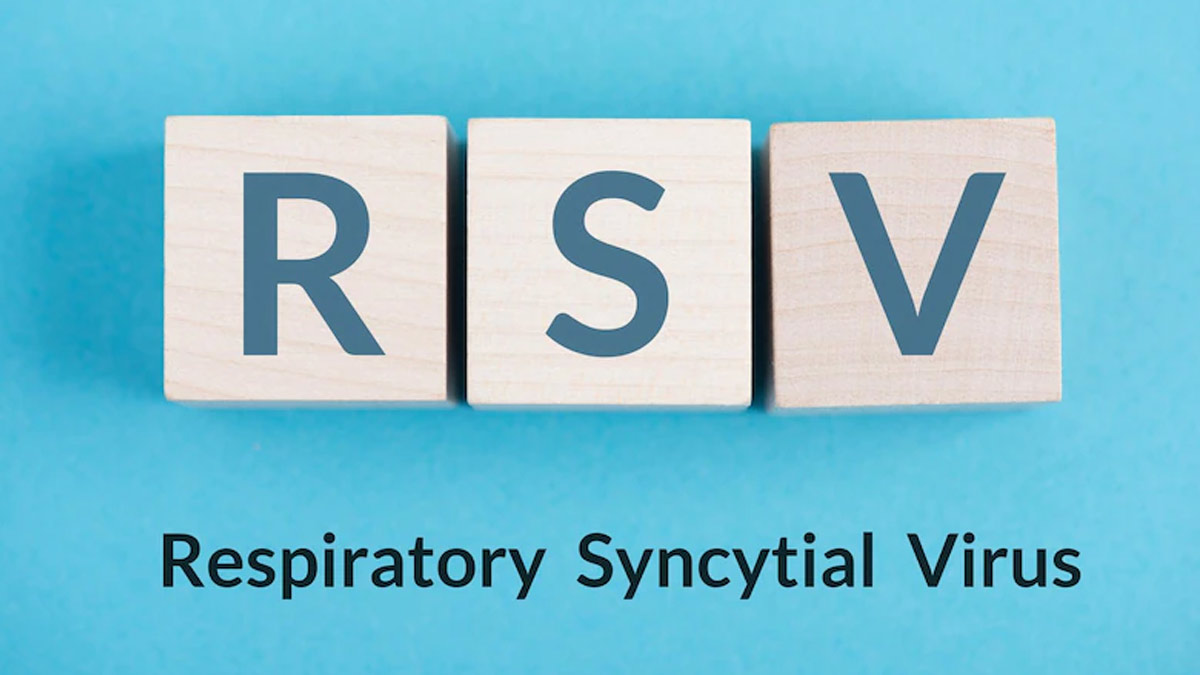 RSV is a common virus that causes respiratory illnesses affecting the throat, nose and lungs. Most babies get this viral infection at least once by the age of two. Healthy children will experience only cold-like symptoms whereas kids with weaker immune systems may suffer from serious symptoms of RSV. In India, RSV peaks in the winter season, most kids fall sick during the colder months. As per the data, RSV affects 53 out of 1000 children every year and is one of the major causes of lower respiratory tract infection in children as well as older adults.
What is RSV?
As defined by the Centers For Disease Control and Prevention, the respiratory syncytial virus is a common virus that causes cold and flu-like symptoms. Generally, the symptoms subside within a week or two but in children, the symptoms may persist for longer and this could be serious. Parents must watch out for the symptoms of RSV in babies for better prevention and treatment.
Symptoms of RSV in babies
RSV causes a cold(upper respiratory tract infection) and the child may feel better within a week or two. However, when RSV becomes severe, it may also cause lower respiratory tract infection or pneumonia or bronchiolitis. Here are the potential symptoms a child may suffer: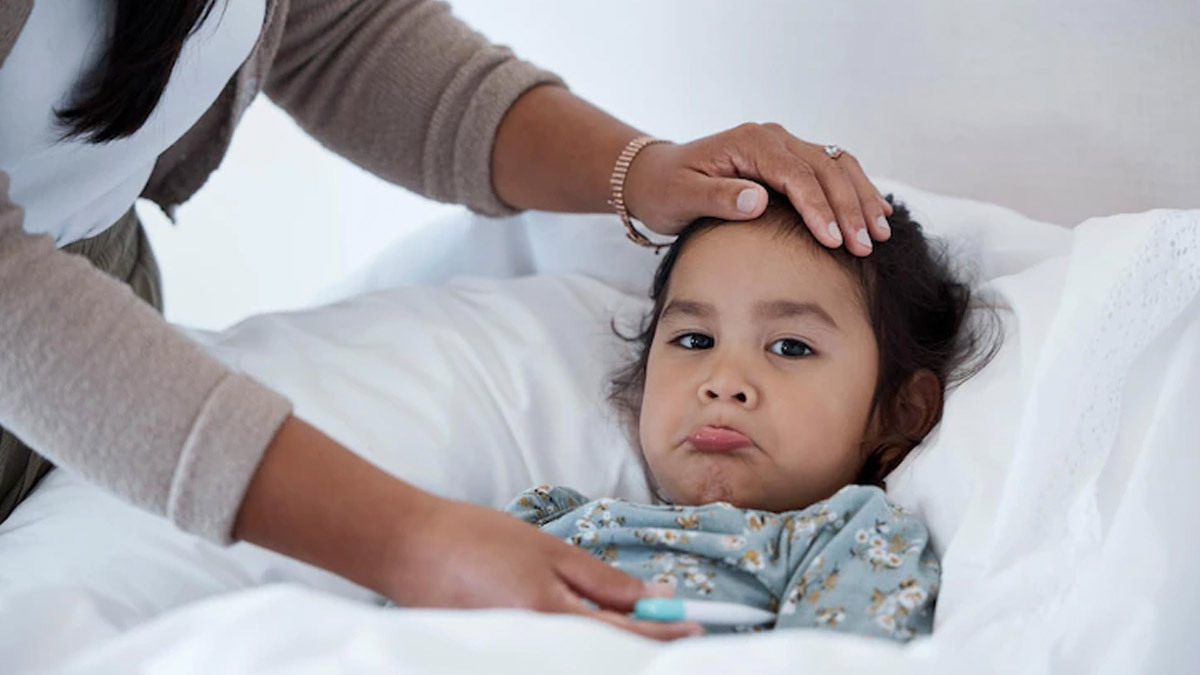 If the baby has got an upper respiratory infection, he/she may exhibit the following symptoms:
High fever
Cold and cough
Runny nose
Chest congestion
Sneezing
Poor feeding
Feeling irritated
If the baby has got lower respiratory tract infection, he/she may experience the following symptoms along with cold:
Wheezing
Fast breathing
Making grunting noises while breathing
Belly breathing
When the baby is unable to breathe normally and properly, he may show chest wall retractions. This occurs when the muscles between the neck and ribs are used for breathing. This is a sign that your baby is finding it hard to breathe normally.
How to find out if your baby is at risk of RSV?
As mentioned earlier, babies are prone to RSV and they can get RSV at least once in two years of age. Here are some risk factors that increase the chances of an infant getting get RSV: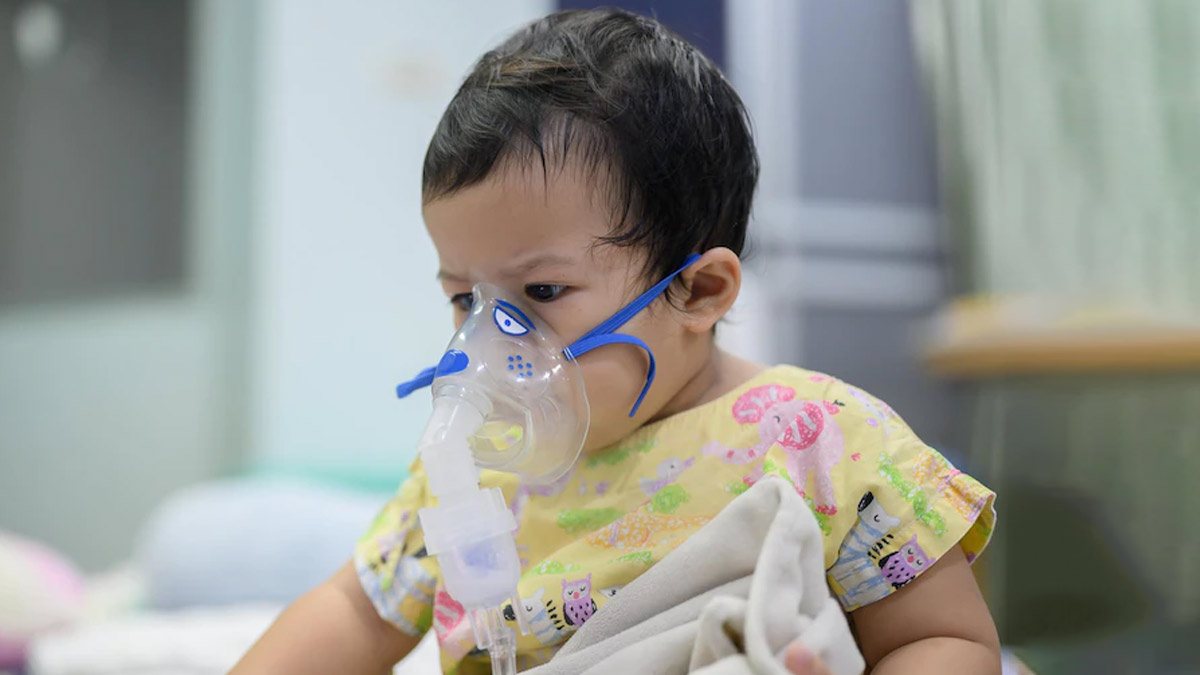 Infants who you are less than 12 weeks old
Babies who were born prematurely
Babies with low birth weight
Babies with chronic lung disease
Babies with weak immunity
Babies who are taking any treatment
Apart from the aforementioned factors, the risk increases if the baby has a sibling suffering from RSV; is prone to seasonal allergies; has eczema; mother did smoke during pregnancy; living in crowded areas; goes to playschool where other kids might have RSV.
Also Read: COVID-19 Vs Respiratory Syncytial Virus Vs Influenza: Identify The Differences
Conclusion
RSV is a common condition in babies and causes minor colds but it may get severe causing pneumonia and other complications. It is important that parents take preventive measures starting the winter season to reduce the risk of RSV and other respiratory illnesses and infections in kids.
Image credits- freepik