Winters are almost here and so is the common cold and its debilitating symptoms. Having a runny nose, headaches, watery eyes, and sore throat have to be the most irritating symptoms. Apart from swallowing difficult for you, it is extremely discomforting in general. Sore throat is the sign that the virus has entered your body and your immune system is fighting it. It may take a couple of days to get rid of soreness but you can speed it up by utilising some natural remedies.
Saltwater Gargle
Gargling is the easiest and most effective remedy for sore throat. This is something you can do at any time of the day. Mix half a teaspoon of salt in lukewarm water and gargle with it. This would allow the elimination of infection-causing pathogens from the mouth.
You can gargle multiple times in a day to get relief. If required, mix antibacterial mouthwash to it for better results.
Also Read: What Are The Symptoms Of A Sore Throat? What Causes It?
Consume honey
Honey is a natural humectant that retains moisture in the mouth to reduce itchiness and soreness. Honey is also a potent natural healing agent tthat reduces inflammation and provides antibacterial benefits. Consume honey twice a day to reduce irritation in your throat. If you have a cough, mix some ginger juice to honey, slightly heat this concoction and consume. This would provide instant relief in cold, cough, and sore throat.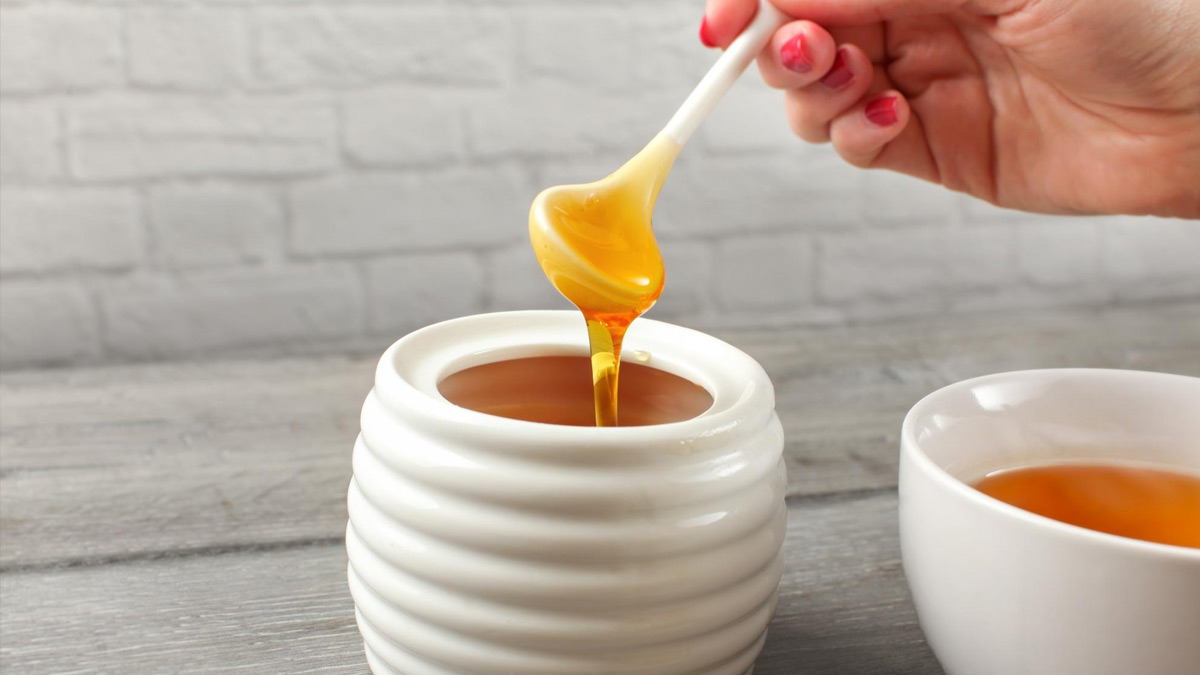 Drink chamomile tea
Chamomile is a great healing herb which offers numerous benefits. This calming, and soothing tea can reduce stress, improve mood, and ease common cold symptoms. Chamomile flowers possess antioxidant, anti-inflammatory and astringent properties that help subside soreness and irritation in the throat. Consuming chamomile tea twice a day will help reduce throat prickles. If you find it hard to sleep due to a sore throat, have a cup of chamomile tea to get relief and sound sleep. You can add honey to make it the perfect throat-soothing drink.
Lemon juice in hot water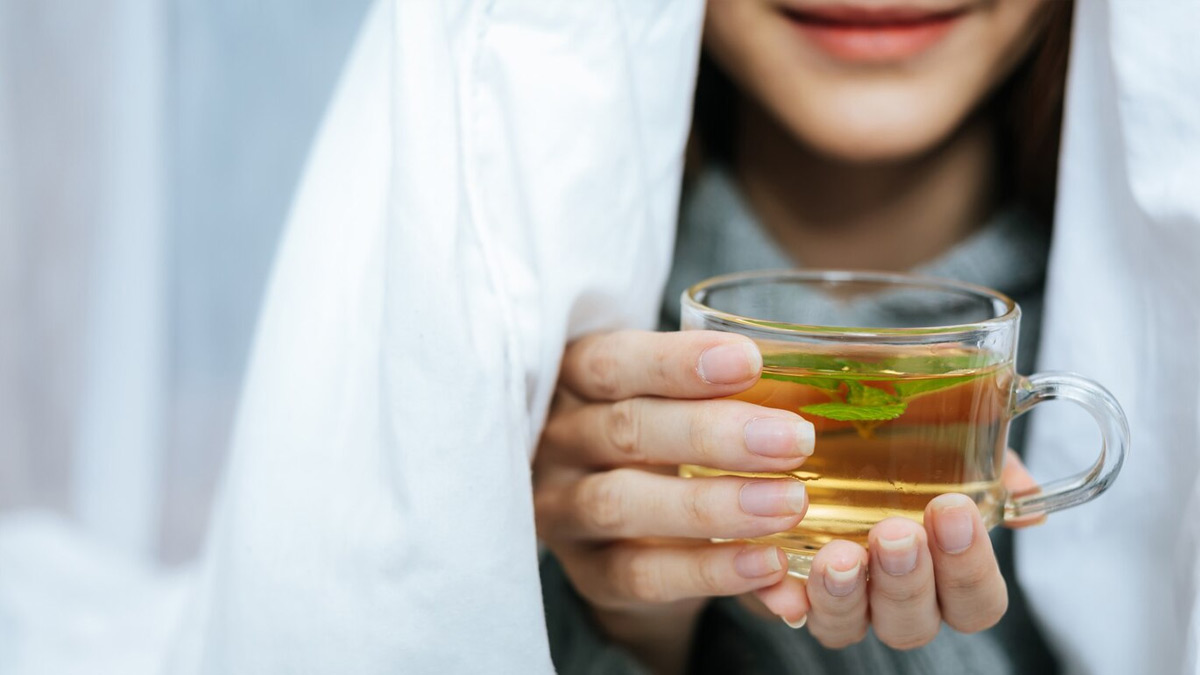 Most people do not know that lemon is actually good for healing sore throats if consumed correctly. Lemon has antioxidants which help in strengthening immunity. Additionally, it is also antiviral and antibacterial in nature which helps to eliminate bacteria and virus from the mouth to reduce symptoms of sore throat.
Also Read: Try These Essential Oils To Soothe Sore Throat
Use a humidifier
Winter season, especially the transition period of autumn to winter, is tough health-wise. There is a strange dryness in the air which is the potential trigger of sore throat. If you are sensitive to dry air, you shall use a humidifier to keep the environment moist. This would soothe your throat and fasten the healing process.
Using a humidifier at night also promotes sound sleep. So, double benefits.
Have bone broths
If you are a non-vegetarian, you must have bone broth. This is rich in minerals like calcium, magnesium, and zinc which are proven effective for infection relief. Sore throat is mainly caused due to infections, and so consumption of bone broth might be helpful.
Image credits- freepik