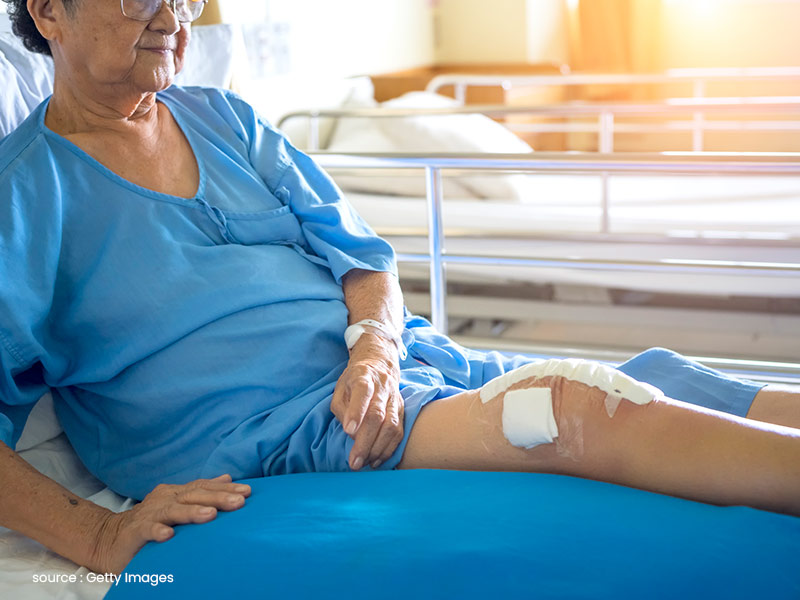 Everyone wants their joints to remain healthy but wear and tear over time can complicate the condition. Generally, joint problems are said to be age-related but these days, people of all age groups are susceptible to joint wear and tear. In very complicated cases where mobility becomes difficult, joint replacement surgeries are performed. But rehabilitation after it has to be closely monitored, particularly in case of hip joint replacement. If someone in your family has recently undergone a hip joint replacement, find some important rehabilitation tips from Dr. Prashanth Patil, Orthopedic Surgeon at Apollo Spectra Hospital, Bangalore in this article.
When is hip joint replacement done?
The hip joint is one of the strongest and most stable joints in the human body which is also commonly referred to as Ball-and-Socket joints because of its shape. This particular joint is made by a range of muscles coming together and these muscles are connected to the bones by chords called tendons. Hence, it is very unlikely for the hip joint to be dislocated by any usual trauma or a fall, as the joint is designed to withstand regular wear and tear. The main function of the hip joint is to bear weight and provide movement to the thighs.
The most common reasons that may lead to the need of a hip replacement are diseases like Osteoarthritis, rheumatoid arthritis, osteonecrosis which causes extreme hip pain.
Besides this, any injury or blunt trauma can also cause irreparable damage to the hip bone resulting in the need of a replacement.
While hip pain can subside by alternative treatment methods like physical therapy and pain medication along with weight loss, patients should consider hip replacement if none of these are effective.
Any hip pain that persists longer than a few days, makes it difficult to walk, sit, bend or even perform day to day tasks despite pain medication, this could be the signs and may require a replacement hip.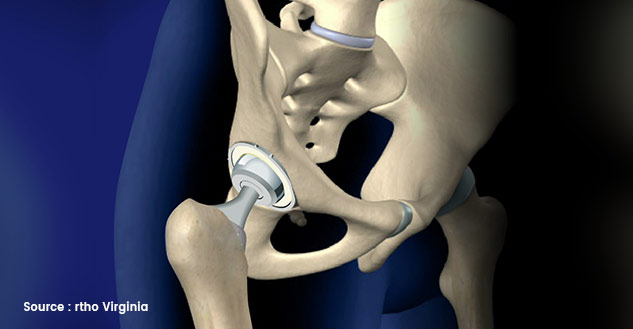 Like any other surgery that involves general anesthesia, hip replacement surgery also involves minor risks. After the surgery doctors advise pain medication and antibiotics to avoid risk of infection but there are a number of steps a patient can take to self rehabilitate at home.
Also Read: Try These 5 Pilates Exercises To Relieve Hip Pain
Tips for Rehabilitation After Hip Joint Replacement
Set Goals
Physical therapy is a very crucial part of recovery after a joint replacement and this has to be done by certified therapists. The therapist will help the patient in movement and different steps every day but it's imperative for the patients to set their own goal every week. The therapy will yield better results when the patient tries to achieve a certain milestone week on week basis.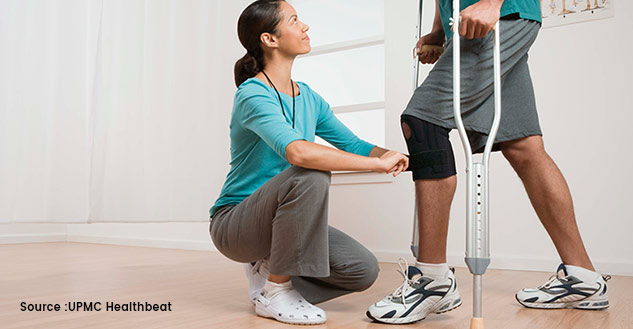 Understand the restrictions
While it is a good idea to push yourself during recovery, it is also equally important to keep in mind the body restrictions. Understand and obey what your body is telling as excessive stretch can damage the replaced hip and result in an extended period of recovery.
Manage the pain
Consult your doctor and make sure you get adequate pain relief medication as the pain after hip replacement can interfere in the physical therapy. If you are worried about the side effects or long term complications, discuss the same with the doctors in order to derive a pain management plan.
Also Read: Why Is Knee Replacement Surgery Done? Know The Possible Side-Effects Of This Surgery
Balance the persistence with patience
Many patients are keen on getting back to their routine after surgery. It is important to find the balance between activity and rest while undergoing physical therapy. Persistence is the key to achieving the desired results but it has to be combined with patience to understand the limitations of the body.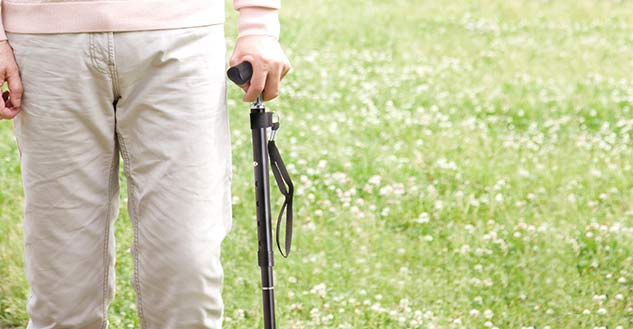 Use Support of a Stick or Crane
A fall or an injury shortly after hip replacement can dislocate the hip or cause further complications. It is advised to take support of a stick or a crane to walk in the initial weeks to avoid such instances.
Conclusion
Recovery period for hip replacement surgery is a minimum of 6-12 weeks. Most patients will be able to resume their normal routine within this period of time. Self rehabilitation is a key part of recovery post a surgery.It is crucial to follow a healthy diet and keep hydrated to avoid any further complications. Regular follow ups with health practitioners and diligent intake of medicines will make the recovery period smooth and easy.
Read More Articles in Other Diseases