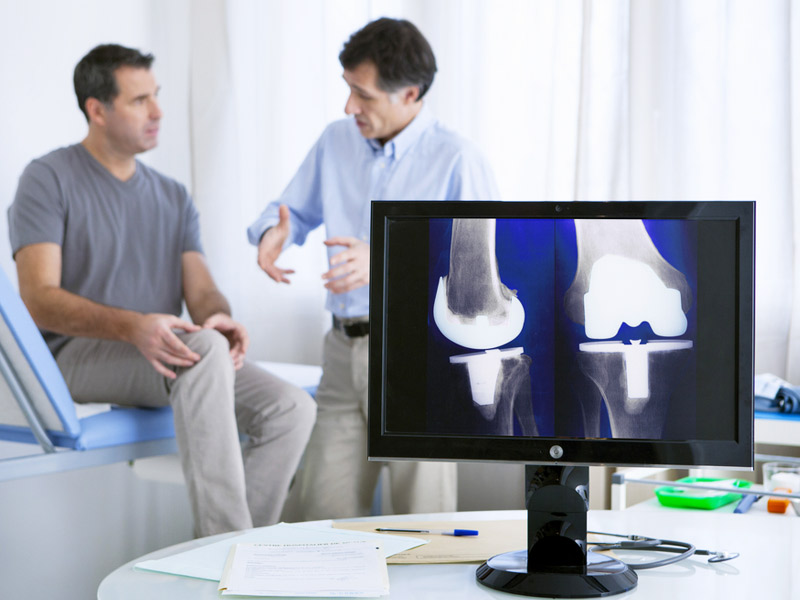 Sometimes due to some situation or accident, our knees get injured. If the injury or damage goes till the bones and knee joint, then it is more often that the person needs to seek medical support or surgery. Knee replacement or knee recovery is done mostly when the damage is on the knee cap, thigh bone or cartilage gets tear off. It is a quite complicated surgery and needs precision by the surgeon to perform it successfully. For this the orthopaedic surgeon requires to assess your knees well and know about the range of motion, stability and strength of it. He will also the rate of damage on the knees and accordingly put the prosthesis. Sometimes, when the knee surgery or replacement is done, it may have certain side-effects on the body as well. It can be due to procedure or the medications used during the process. Today we will know about the side-effects of knee surgery and replacement.
Why Is Knee Replacement Surgery Done?
Dr. Abhinav Nayak, Senior Orthopaedic Surgeon, from Sahara Hospital, Lucknow explains the need of surgery. He says that in most of the cases the patient suffers from osteoarthritis due to which he/she faces terrible pain. When the pain is unbearable, then this knee surgery is done. People also get their knee surgery done in case of pain in their knees while walking, standing, getting up or down on chair or regular knee pain. We recommend not having surgery until it becomes necessary because any artificial equipment or support that goes in cannot replace the original flexibility and joint. Other than that, if the person has suffered some terrible injury or accident, then it becomes obvious to go through surgical method because of wear and tear of knee joint and tendons.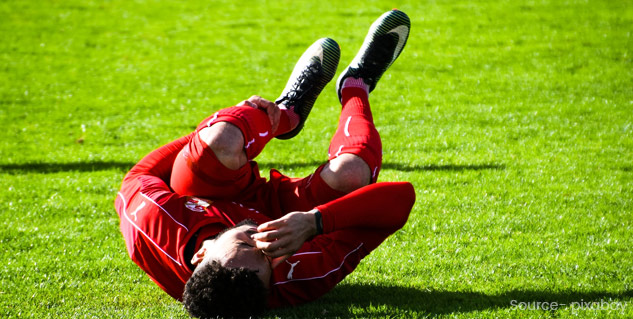 Risks of Knee Replacement Surgery
Any surgery which is performed on the body has some kinds of risk attached to it. Knee replacement surgery is also linked to some of the risks such as-
Infection
Blood clots in legs or lungs
Nerve damage
Stroke
Although these risk conditions do not occur in normal circumstances and doctors are well equipped to handle any situation. But in some rare cases, situation can go out of control leading to these health problems.
Also Read- 6 Basic Tips To Prevent Cataract Eye Disease
What are the Possible Side-Effects of Knee Replacement Surgery?
Like the risk factors, side-effects are also unlikely to happen mostly. But there are chances that during the procedure, some unfortunate event might happen and lead to a reaction inside the body. This can have possible side-effects that can vary depending on the cause of it.
1. Complications from anaesthesia
Before doing the main surgery, the patient is given local anaesthesia so that the patient does not feel any pain during the course of surgery. Local anaesthesia is usually very safe but it can have adverse side-effects as well. Most common side-effects of local anaesthesia include-
Vomiting
Dizziness
Aches and pains
Drowsiness
Shivering
Sore throat
Allergic reactions
Breathing difficulty
This is usually the case if you consume tobacco or take any additional supplements or drugs which can react to anaesthesia. In that case, tell your doctor to give counter drugs to avoid reaction.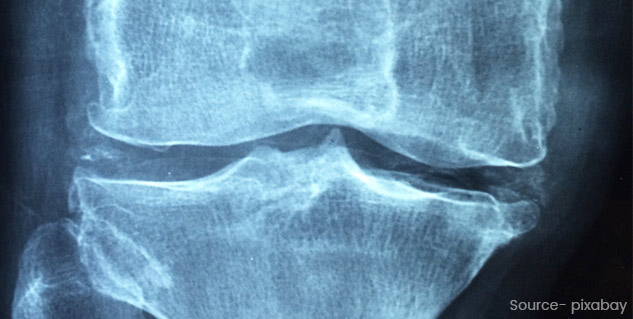 2. Blood Clotting
This can be a possible side-effect in cases where surgery is involved. Blood clots can develop after a knee surgery in veins and cause deep vein thrombosis. It can also affect the lungs if the blood clot goes through the bloodstream and causes blockage in lungs. This leads to pulmonary embolism. Blood clotting is actually more common in knee replacement surgery than any other surgery.
Usually symptoms of blood clots appear after 2 weeks of surgery which can lead to above mentioned consequences. However the cases reported for this are still quite low, so there is less to worry about. Until the blood clot is near knee or in the legs, it is not that severe. But if it goes body to the heart, then the complications can be severe. You should be aware of the symptoms like-
Redness
Pain
Warmth
Swelling
Difficulty breathing
Rapid heartbeat
Dizziness or fainting
3. Infection
Risk of infection in knee replacement surgery is rare. If it happens it could possible due to the surgeon using infected or not properly disinfected equipments for surgery. The other possible reason could be due to bacteria entering the body at the time of surgery. However, if infection occurs because of knee replacement surgery then it needs immediate care and attention. Some people are prone to infection because of their strong immune system whereas some are not. Conditions like diabetes, HIV or immunosuppressant medications can increase the risk of spreading infection in the body. Although rate of infection because of knee replacement surgery is as low as 1% of total number of cases.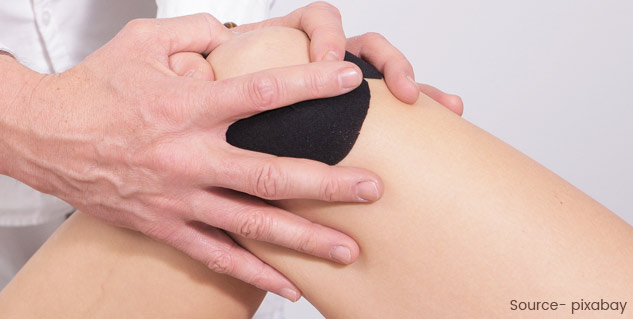 Surgeons prevent the risk of infection by making use of the following-
Sterile environment in the operating room
Use of sterilized equipment and implants
Prescribing antibiotics before or after the surgery to avoid any type of infection growth
Also Read- 7 Different Types Of Headaches, Their Causes And Symptoms
4. Allergy to Metallic Components
During a knee replacement surgery, an artificial component is used to replace the original bone or part of the joint, which is not working. These artificial components are made up of different kinds of metal that depend in quality and sustainability factors. If a person has allergy from any of these components, then it can lead to complications. Implants generally contain titanium or cobalt-chromium based alloy for the knee replacement. Therefore you can get yourself tested if you have allergy from any of these compounds before the surgery to avoid complication.
Read More Articles on Other Diseases