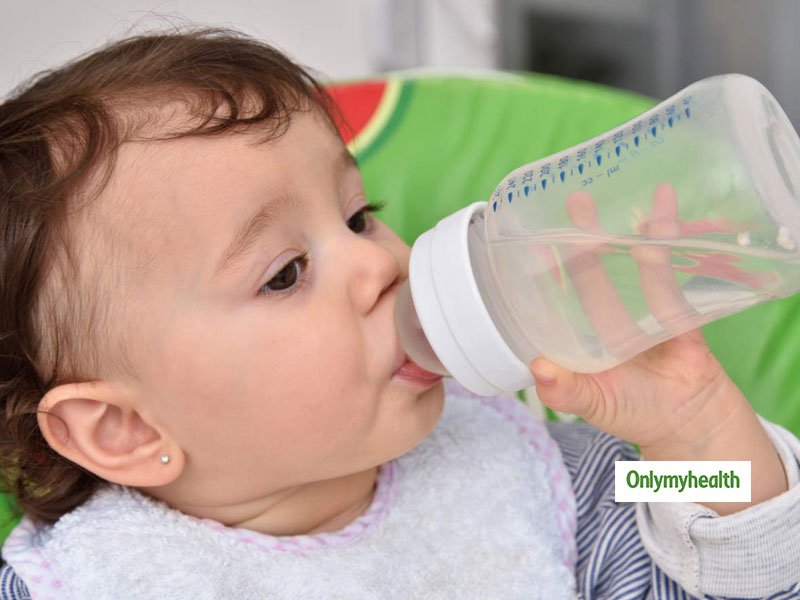 We all know the importance of water in human life. It is a lifesaver and building block of every cell present in our body. Life on Earth is impossible without water. About 60 per cent of your body is made up of water and therefore it is in great need to stay well hydrated. Water is very useful for our digestive system, blood circulation, body temperature control and even for our brain. Similarly, water is as useful for a 1-year-old child as it is just a matter of quantity for us. According to recent research, the one-year-old child should be given the right amount of water. A normal adult is advised to drink about 2 litres of water every day, but the quantity is not the same for a child.
Watch this video for expert tips for a newborn baby care
According to research conducted by the Institute of Medicine on the subject of Dietary Reference Intakes for Electrolytes and Water, the amount of water sufficient for children between 1 and 3 years of age is 1.3 litres per day. According to research, children of this age should drink only about 1.3 litres of water a day.
Children can drink water in addition to the liquid diet taken in the body according to their daily routine. But apart from this, they can also serve other healthy beverages including milk and 100 per cent fruit juice. According to research, about 20 per cent of children's daily water intake is usually from foods that have a lot of moisture/water content. Such as juicy fruits, vegetables, grains and soups etc.
Also Read: Shilpa Shetty Kundra Embraces Motherhood Again Through Surrogacy
Urine colour: Lack of water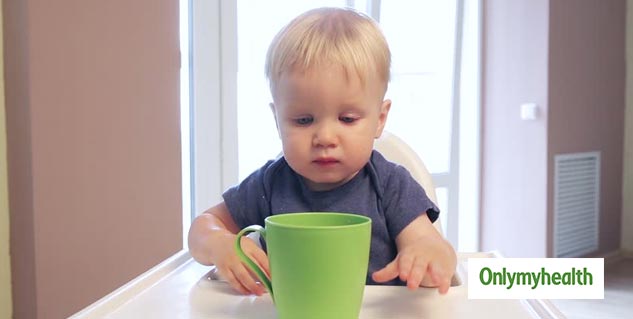 According to the weather, you can give water to the baby to drink. For example, when the weather is hot, your child will be more physically active than usual. In such a situation, they may need more water. Apart from this, do you know that you can also find out whether your toddler is drinking water properly or not? Yes, by looking at the urine colour of the child. If the urine appears yellow, it may mean that he/she needs to drink a little more to meet their everyday needs.
Also Read: Know How Shah Rukh Khan Keeps Himself Fit As The Fiddle In the Mid 50s
How to keep your child hydrated?
Gently feed your baby with fruits that are watered. Reduce some of the yellows by minimizing or in frequent small sips. Give small amounts of water throughout the day. Your child will remain hydrated. If you give fruit juice, then only 4 ounces of pure juice per day is needed.
You can use coloured cups and fun-shaped straws so that your little ones want to drink water with such colourful pipes. This way you can encourage your child to drink water.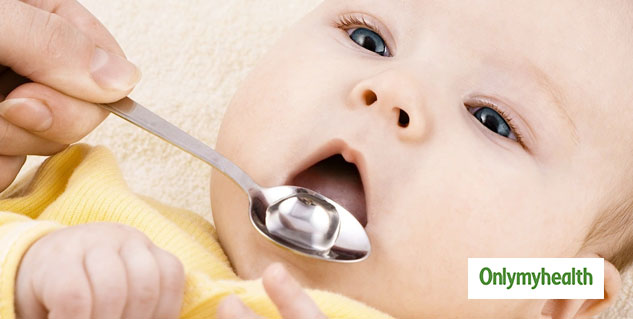 Be aware of children's activity according to the weather. Children are not able to control their body temperature as easily as adults, so children fall ill quickly.
According to research, encourage the child to eat at least 4 ounces of water every 20 minutes or whenever there is a break. In such a situation, they will not be short of water.
Include water-rich foods in everything (homemade). Foods like watermelon, oranges, grapes, soups or fruits are rich in water. To make it tasty and delicious, you can use lemon, black salt and sugar.
Read More in Newborn Care