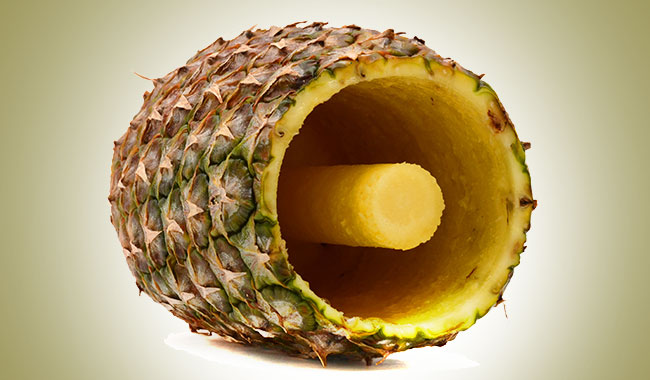 Pineapple is loaded with nutrition and has an amazing sweet taste. But did you know that you had been wasting your pineapples by throwing away its core? Read more to know why you shouldn't throw away the core.
Have you been throwing away the core of the pineapple? Did you know that peels, pith, seeds or core of certain fruits are loaded with nutrition? Yes, you read it right; discarding them would mean that you are allowing the nutrition go in vain. Here is why you should not throw away the core of the pineapple.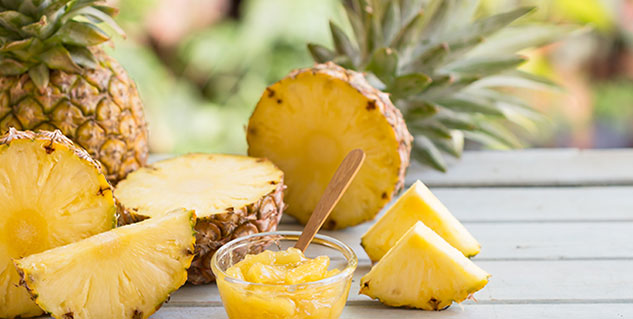 Benefits of the Pineapple Core
It may appear right to remove that hard, less juicy and slightly bitter part of pineapple but you should not. That's because the core is packed with fiber that keeps the digestive system healthy. It contains a high concentration of bromelain, a proteolytic enzyme which has anticoagulant properties that help in blood clotting. Besides, it also has anti-inflammatory properties and promotes healing of minor wounds, bruises and other skin infections. The enzyme is good for your heart health, bone health and helpful in thinning the mucus in a certain condition like asthma, making it easy to breathe. The core is also a rich source of vitamin C and manganese. It also controls cholesterol levels.
Using the Pineapple Core
Since it may not be that easy to consume the core, it's better than you eat the core along with the fruit. Cut the fruit into thin slices so the core is thin too and can be chewed easily. You can add the core of the pineapple while extracting the juice of the fruit to ward off the bitter taste.
So next time you buy some fresh pineapples from the local fruit shop, keep it in mind that you would not throw away the core and utilize all the nutrition the fruit can offer.
Image Source: Shutterstock