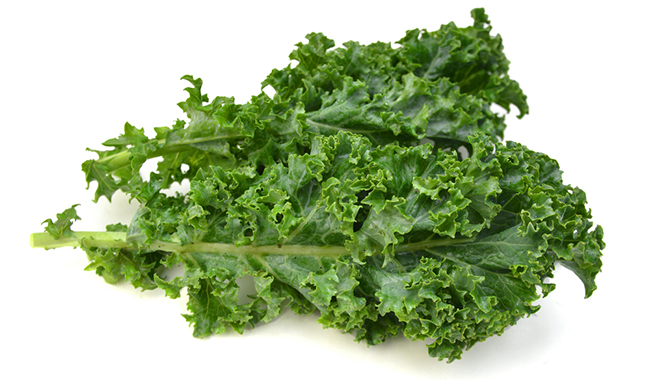 Kale, a popular vegetable from the cabbage family, is full of nutrition and health benefits. Still many people don't eat kale regularly. People are unware of all the kale benefits and the nutritional content of kale. Here are some of the prime reasons to include more kale in diet.
Full of Nutrition
Kale is full of nutrition and can be very healthy for your overall health. A cooked cup of kale offers around 35 calories, 0% fat, 1g of dietary fibre, no cholesterol, 29mg of Sodium, 2g of Protein and ample vitamin A, vitamin C, calcium and iron. So it makes sense to add more nutritional content of kale in your diet.
Better Immune Response
Kale is a rich source of beta carotene, vitamin C, vitamin K and calcium. The nutrients in it can help control inflammatory illnesses, as well as strengthen the immune system. Add these vegetables to your diet and make the winter season full of nutrition.
Helps Lower Cholesterol
Kale can be highly effective as a cholesterol-lowering food when cooked by steaming. When cooked kale's fibre content do an amazing job of binding together with bile acids in the digestive tract, making it easier for bile acids to be excreted, therefore lowering your cholesterol levels.
Cancer Benefits
Kale can be helpful in reducing the risk of several types of cancer including bladder, breast, colon, ovary, and prostate. Kale is rich in antioxidants and cancer-fighting nutrients. It is also a great source of fibre to aid digestion and an anti-inflammatory. Add some kale to your plate along with some papaya and oranges. You will get the benefits of all the three foods combined.
Natural Detox
Kale is one of the best natural supporters of the body's detoxification system. Research has shown that kale's glucosinolates can help regulate detox at a genetic level.
Good for Eyes
Green leafy vegetables such as kale are rich source of antioxidants, zeaxanthin and lutein which can improve health of your eyes. Green vegetables also absorb blue light, which can be harmful to the retina and keep your vision good.
Natural Vitamin C Supplement
Dark green vegetables are good for health S they are rich in most of the minerals and vitamins. Especially kale is rich in vitamin c with around 120mg vitamin c supply per 100g.
Image Source: Getty