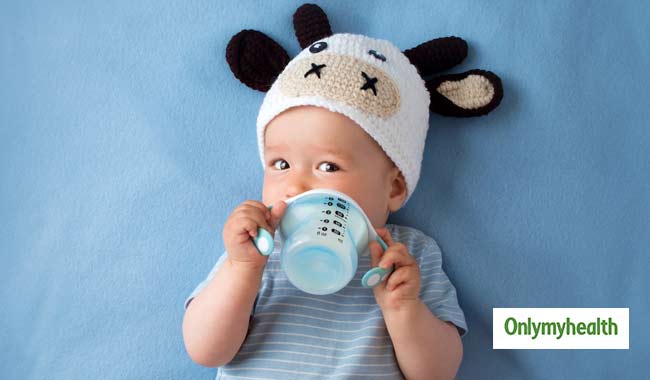 For optimum growth and development of your kids, you must give them milk on a regular basis. Cow's milk can offer you great health benefits.
Milk is an essential part of kids' diet. It is very necessary during the initial growing years. For proper growth and development, you must serve milk to your children regularly. Children below one year mainly depend on breast milk. For children above two years, you can serve them cow's milk. Cow's milk will provide the necessary nutrients to your children. It will promote their overall growth and will help in building strong bones and teeth. It will also boost immunity in children. Cow's milk is also known for reducing the risk of various diseases like diabetes and cardiovascular diseases. It can also eliminates inflammation and stimulates growth. Cow's milk is considered very healthy for kids. You must introduce cow's milk to your kids once they turn two. It will make sure that they receive optimum nutrients for their proper growth and development.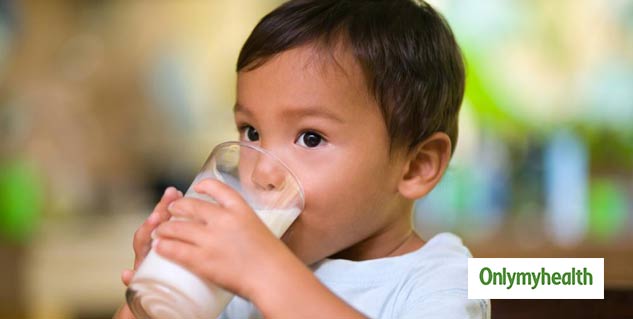 Health benefits of cow's milk for children
The best source of calcium
Cow's milk is an excellent source of calcium. Children require the proper amount of calcium in their growing years for proper growth of bones and teeth. It also helps in keeping your child's muscles healthy. Calcium deficiency can lead to headaches and weak bones in children. You should make sure that your child drinks enough milk to stay healthy. Cow's milk also contains vitamin D which helps in the absorption of calcium. Not just calcium cow's milk is also rich in potassium. Potassium will also provide strength to bones and muscles. It will also prevent weakness, Fatigue and constipation.
Also read: 5 Ways to Control your Child's Sugar Intake
Provides growth hormone
Cow's milk is also one of the best sources of growth hormone. Various studies have claimed that cow's milk increases the level of growth hormone in children which results in healthy bones. According to the studies, children who consume cow's milk grow taller than those who don't. It stimulates growth hormones and helps in the overall development of the kids.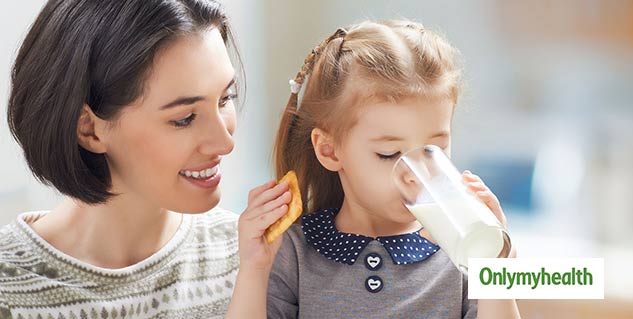 Rich in vitamin B
Cow's milk is also a good source of vitamin B. Vitamin B is necessary for the proper functioning of the brain and nervous system. It also promoted cell metabolism. Cow's milk also contains vitamin A which ensures proper development of eyes. It improves eyesight and maintains it for lifetime.
Also read: Do's and Don'ts of Bedwetting Every Parent Should Know
Promotes heart health
Along with bone health, calcium also promotes heart health. The right amount of calcium reduces the risk of heart diseases in children. Cow's milk prevents hypertension and helps in regulating the blood supply to vital organs. You should give cow's milk to your children to reduce the possibility of development of any kind of cardiovascular disease.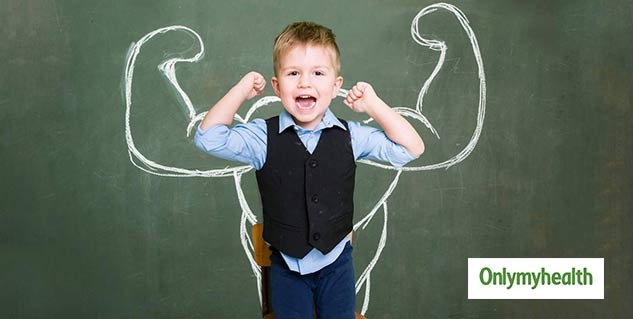 Other foods that you should inculcate in your kids' diet
Foods rich in fiber like cereals, oats and whole grains
Nuts and seeds
Fresh fruits and vegetables
Other milk products like curd
Eggs
Foods you should not give to your kids
Fast foods
Carbonated drinks like soda or soft drinks
Highly processed foods like chips, sweets and instant noodles
Fatty food items like cheese
Oily and spicy food
Read more articles on Parenting.
For more related articles, download OnlymyHealth app.