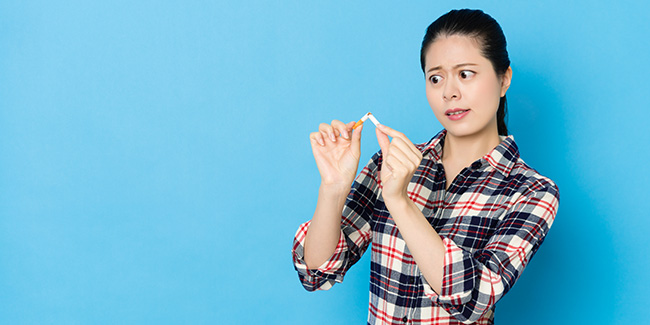 Smoking is bad for the human body in every sense, and there are no two ways about this. You are smoking means you are killing yourself bit by bit, for every puff you take you move closer to a deadly disease.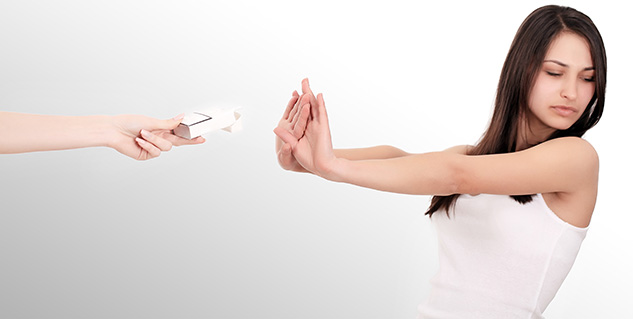 The cigarette you smoke has thousands of poisons, toxic metals and carcinogens in it, thus making it lethal for the human body. Your cigarette contains benzene, which is found in pesticides and gasoline, and in fact is present in high levels. Your cigarette also contains formaldehyde which is used to preserve dead bodies. Your cigarette contains pesticides, arsenic, and cadmium. So, why exactly are you smoking?
For those who are trying their best to kick the habit and are failing every time, here are some very realistic tips for you to quit smoking.
Don't quit overnight
We mean don't act cool. You cannot just toss your cigarette packets one fine day and declare yourself clean. The irony is that studies show that 95 percent of people who are trying to stop smoking without therapy or medication or even without a definite plan end up relapsing. The simple reason is that it is addictive, and your brain needs nicotine now. You will experience withdrawal symptoms in its absence, and so you must take it slowly.
Nicotine replacement therapy
Enough of jiving around, it is time you understand that you have to actually do something in order to be free of cigarettes. You cannot lay back and think that you will let this pass in a dream. Quitting nicotine will have its withdrawal and this will get you frustrated, depressed and very irritable. This nicotine replacement therapy can help you to feel less stressed. Try nicotine gum, lozenges and patches, they will double your chance of quitting!
Ask for help
Enough of your lone ranger act; it is now time for you to seek help. Simply ask people around you to support your effort, and you will find that your friends, family and co-workers would be more than happy to help you. Their encouragement can make a huge difference to your life. You could also join a support group or make a dual effort with a friend who is also trying to quit smoking! The idea is to combine behaviourial therapy with the nicotine replacement products for a better you.
Avoid all the triggers
There are activities which will make you want to smoke, and one of the most common trigger is alcohol. The most important thing is to quit drinking, because cigarettes and alcohol go hand in hand, they are the best buddies who will destroy your body. So every time you drink you may feel the urge to smoke, and therefore you will have to stop drinking. Some people may also be craving for cigarettes when drinking tea and coffee.
Physical activity
One of the best ways to keep fit is by exercising and physical activity can be very helpful here. By doing physical activities you can help to reduce the cravings for nicotine and also ease down the withdrawal symptoms. Even mild exercises could bring about changes and be of good help. The extra calories you burn will also ward off weight gain as you quit smoking.
Finally, you need to throw out all that is left over. Throw all your packets, ashtrays, lighters, matchbox, they don't even do any good being souvenirs.
Image: Shutterstock