Here's The Raksha Bandhan Special Menu! Enjoy The Festival With Delicious Healthy Treats!
Raksha Bandhan is a day of celebration to express selfless love of brother & sister for each other. Like any other Indian festivals, Raksha Bandhan too is incomplete without the flavor of regional delicacies, and desserts. Offering deep-fried delicacies and sweets like kajukatli, laddoo, barfi, poori, and halwa can be slightly unhealthy, which are not only high in calories but also can shoot up sugar levels in the body, increase acid secretion leading to indigestion.
Also Read: Anti-Inflammatory Diet: Heal Acne to Rheumatoid Arthritis
Some Healthy Menu Options That People Should Try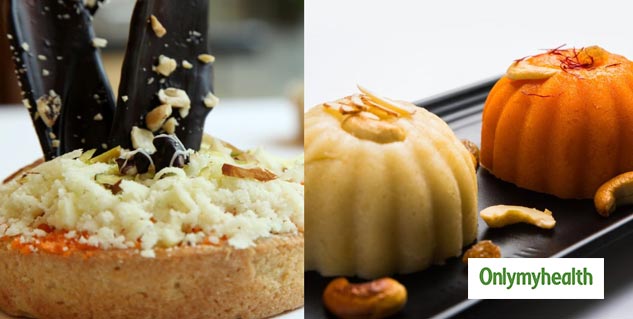 Starting with beverages, one can try serving coconut water, nimbu pani, smoothies, aam Panna, buttermilk, instead of aerated packaged soft drinks.
For starters Indian menu has endless options such as tandoori or shallow fried tikka and kababs can be served made of homemade paneer, soya tikka, gobi tikka, mushroom tikka or hara-bhara kebab can be one of the options, also baked rajma tikki, oats idli, palak methi dumpling, dhokla can be served. All these starters can be served with green mint chutney. These would not add much to the calories and heartburn, but would surely keep taste buds tingling.
Main course can also be tempting and mouth-watering, like dal palak to be served with missi (besan) roti with pineapple or pomegranate raita and some seasonal vegetables can be added too.
Any festival or celebration is incomplete without sweets, so instead of calorie-rich sweets, one can opt for coconut ladoo, kesar phirni, rasgulla, ras malai, homemade fruit ice-creams using fresh seasonal fruits like mango pulp, milk & dry fruits, date rolls, fruit hung curd, nuts kulfi, oats rose bar, fruit custard, makhana kheer where sugar can be replaced with dates, cardamom, cinnamon powder or kesar to add flavor to it. One can make a dessert using Ragi, Besan, Oats and multigrain instead of Maida.
Along with components, quality and preparation method, portion size takes a huge share in determining how one's body reacts to food. So, having a watch over what you eat and how much you eat is equally essential. It is important to remember that sweets should be served with caution to family members who are diabetic.
Listed food items above are such they can be consumed by all age groups.
Last but not least, the fact can never be negated that Raksha Bandhan is the festival that idolizes the relentless love and devotion between a brother and sister.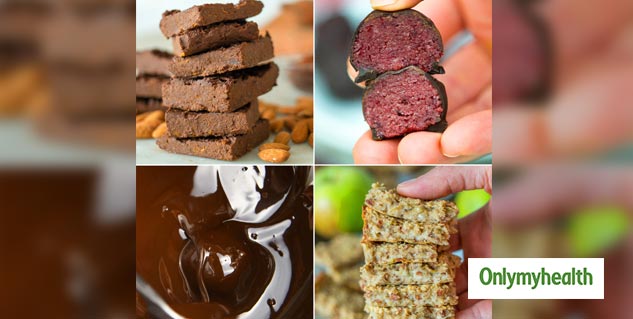 So, this Raksha Bandhan gifts your loved one's bag full of happiness & healthy delicacies.
(About The Author: Ruchika Jain, Sr. Nutritionist, Aakash Healthcare)
Read more articles on Healthy Diet