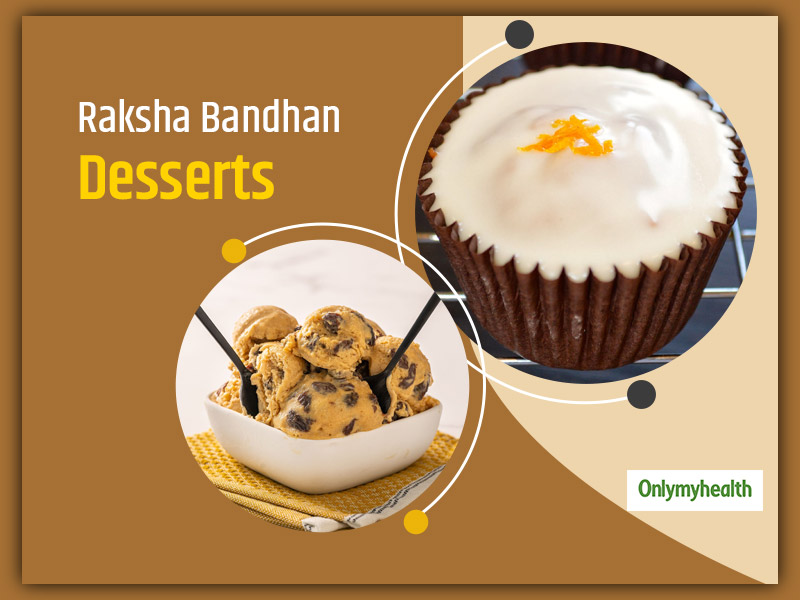 Raksha Bandhan Desserts: Rakshabandhan or Rakhi is the celebration of a brother's love and dedication for his sister! But can it be complete without the delight and aroma of sweets? But what are your healthy options in desserts? We know only a few and out of them, only some would be delicious. So what you need? Some healthy sweet recipes! And yes, they deserve to be in your baker list for this special occasion.
Rum and raisin ice cream using milk: Who doesn't like ice-cream? I guess everyone does! No matter what state/mood you are in or no matter what occasion it is, you cannot say 'no' to ice cream. Ice cream can instantly elevate your mood, and that is why it is known as the best comfort food. So, this Raksha Bandhan, try this lip-smacking rum-raisin ice cream.
Ingredients for rum and raisin ice-cream
Chopped raisins - 1/2 cup
Rum- 1 or 1/2 tbsp
1 Egg white
Low-fat milk
Vanilla extract - 1 or 1/2 tsp
Readily available Liquid sugar - 1/2 tsp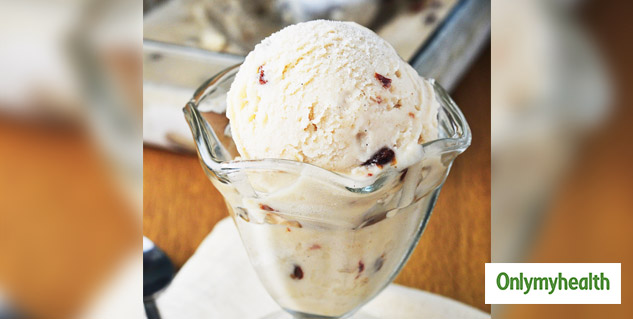 How to make rum-raisin ice cream?
Mix both the rum and raisins in a bowl. Keep the mixture aside overnight.
Now, take a blender to make ice-cream.
Add cream, milk, liquid sugar, egg white and vanilla extract together in the blender and blend until the mixture is thick and fluffy.
Take a bowl and place the mixture in it.
Freeze the mixture for about two hours.
Take it out (after it is frozen) and beat it again, until it is smooth. While whisking, do remember to add the rum and raisin mixture to it.
Place it back to the freezer in the freezer.
Garnish with raisins and serve chilled.
Rum and raisin chocolate brownies: We all know that the rum and raisin ice cream would be incomplete without rum-raisin brownie. Now, without wasting much time, you can have the delectable combo of rum and raisin brownie and ice-cream.
Ingredients for rum and raisin brownies
Grounded cinnamon - 1/3 tsp
Whipped cream - 2/3 cup
All-purpose flour - 2/3 cup
Light brown sugar - 1/2 cup
Baking powder - 1/4 tsp
Chocolate chips - 1 cup
Cocoa powder - 2 tbsp
Raisins - 1/2 cup
Rum - 3 tbsp
2 Eggs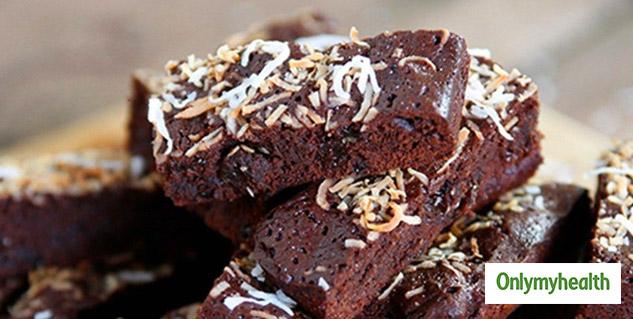 How to make rum-raisin brownies?
Preheat the oven to 165-degree celsius. Now place a parchment paper or grease the baking tray.
Time to pour the rum in the bowl. Soak the raisins in this rum and keep aside.
Heat the whipped cream in a small pan, warm it slightly (do not boil) and remove from the flame.
Stir well while adding the chocolate chips in the cream. You have to keep it stirring until the hot cream is melted and now keep it aside.
Take a deep bowl; add the cocoa powder, flour, grounded cinnamon and brown sugar. Mix it all well. Add the eggs and chocolate chip in this mixture and beat it well. Now its time to add the rum and raisins in this mixture and mix it back again.
Spread this batter into the baking pan and bake it in the preheated oven for about thirty minutes.
You can now enjoy your chocolate brownies with rum and raisin ice-cream.
Read More in Healthy Diet