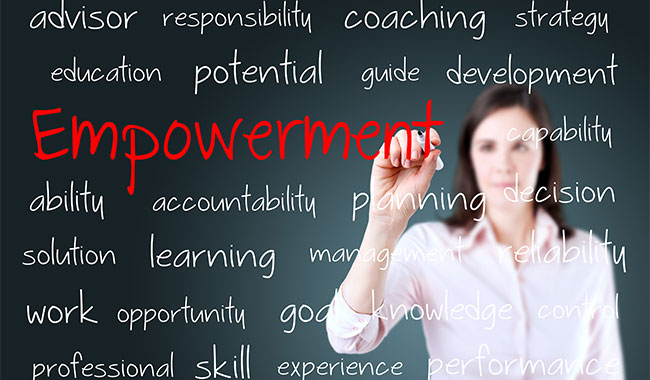 In a world where we are constantly feeding our patriarchal sentiments, it is important to address the concern of women. It is true that more and more women are on the rise and are accomplishing all that a man can, but the sordid past of women is so terrifying that much of society is still hung over from it. Today there are many women who have excelled in every possible field in the world, be it astronomy, to sports. Every woman who has made it big have that winning streak in them, here is a guide for all your aspiring ladies who wish to conquer the world.
What you must understand is that this world is still preoccupied with men being on the helm of things, and even now a woman who tries to make a mark in the man's world may get frowned upon. Therefore, ladies, you need to rise stronger than before and will have to pave your way to be an empowered woman.



She is Educated
Being educated here does not mean that she has passed her board exams and has received her bachelor's degree. Textbook education narrows the possibility of a wider and more fulfilling education, the education of the world. An empowered woman knows what is happening in the world around her, even if she is a housewife; she has enough knowledge of her surroundings.
She is Independent
An empowered woman is fiercely independent. She doesn't need a male partner to complete her or make her feel safe, she can go almost anywhere by herself and can do everything herself. She, however, knows the importance of teamwork and can exhibit excellent team working capability when the need arises.
She is Forgiving
One of the most important characteristics of any empowered being is the ability to forgive, only when you learn to forgive will you emerge as the stronger human being. She can forgive and bear the scar of whatever it may have been that has caused her pain.
She knows her Rights
An empowered woman always knows her rights and never lets men trample on her efforts to live life her own way. A woman is always taught to subdue her desires and fulfil that of others, but an empowered woman comes out of this. She doesn't let her husband, boyfriend, or boss dominate her and push her around.
She is Kind
All these talks of empowerment may lead you to understand that an empowered woman is one who is arrogant, and aggressive. This is very untrue, and you must remove this kind of feeling from within you. An empowered woman is kind, she has no malice or hatred towards others, she allows her motherly sideshow at the right time. Think of Mother Teresa, and you will probably get an image of an ageing lady amidst the dirt of Calcutta, but that is true empowerment, to be kind to the weakest.

The world is a seemingly cruel one to live in for a woman, while at one hand we talk of such high and mighty things like women empowerment; on the other hand, we have rampant sexual abuse against the female sex. The sad thing is that sexual abuse against women is growing at an alarming rate. As long as we refer to them as the 'weaker sex', they can make no progress.
Image source: Getty

Read more articles on Women's Health.