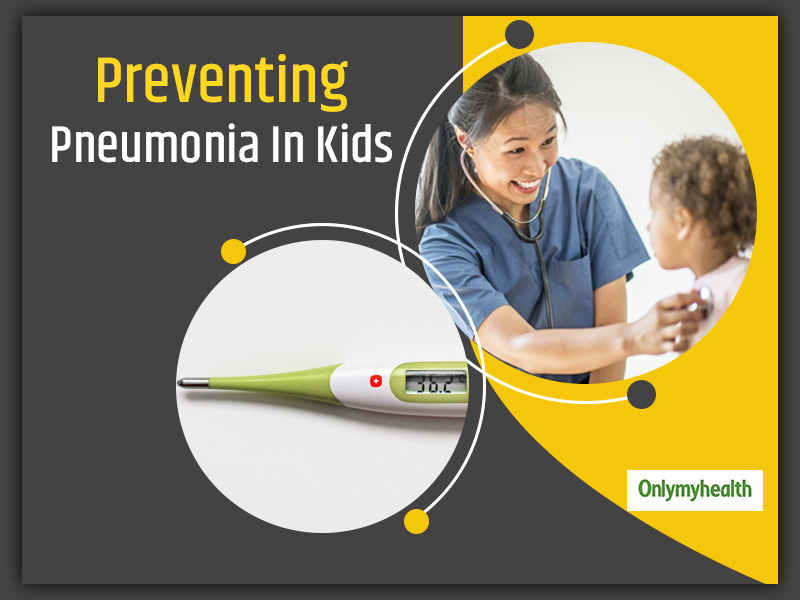 With coronavirus taking over, here's something that we need to shift our focus too, a seasonal disease named pneumonia
Pneumonia is an infection in the lungs that happens due to bacteria or viruses. Pneumonia, if severe and untreated, can lead to severe illness and even death. So, if your child is suffering from pneumonia and is down with symptoms like muscle and chest pain, wheezing and fatigue which do not go away but gets worse, it's time to take them to the doctor. According to a report by WHO, 1.2 million children under the age of five dies of pneumonia and one child in India dies of pneumonia every minute. Dr KK Aggarwal, President CMAAO, HCFI and Past National President IMA, explains that pneumonia can spread in many ways. Viruses and bacteria are often found in the nose or throat of children, and if inhaled, can enter the lungs leading to cough or sneeze. Some common symptoms of pneumonia in children include:
Cold chills
Flu
Chest pain in kids
Cold and cough
Difficulty breathing or rapid breathing
Tiredness more than usual
Colic or cranky behaviour in infants and young children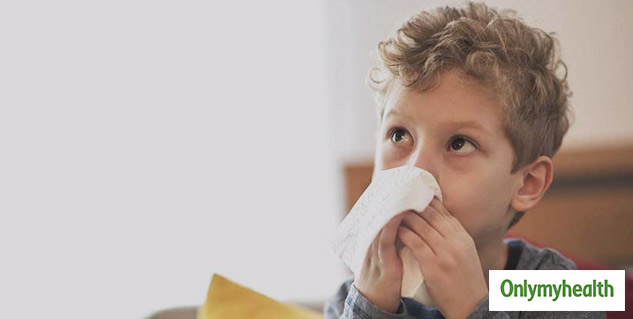 Also Read: What Is The Best Treatment For Pneumonia?
Types of pneumonia that one can encounter in kids:
Lobar pneumonia - One or more parts of the lungs may be affected in this condition.
Bronchial pneumonia - In this condition, rashes occur in both lungs.
Walking pneumonia - In this situation, the child appears to be a little sluggish. It is considered mild pneumonia. It is found in children below five years of age, but due to negligence in treatment, they can turn into common pneumonia.
Preventing Pneumonia In Kids
Prevention is better than cure, especially when it comes to keeping pneumonia away from your kids; it is not all that difficult. Here is how you can do it –
Personal Hygiene
In the long run, proper health habits will not only keep pneumonia at bay but also save your child from other diseases. Talking about the importance of not sharing handkerchiefs, using proper face-wash and mouthwash and gargling, Dr Vyom Aggarwal of Paartha Diagnostic Centre says, "The most important of all is keeping your hands clean. Teach your child to wash their hands after using the toilet and before eating. Make sure they carry paper soap strips with them wherever they go – even school."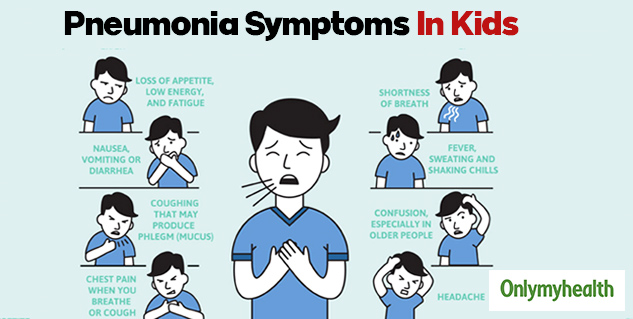 Also Read: Technology and Poor Lifestyle Lead To Childhood Obesity, Says Dr Rustagi
Routine Shots
All children of 2 months of age should get a series of vaccines that prevent bacterial pneumonia. Children older than two years of age may require a separate vaccine. Get information from your child's doctor. Dr Aggarwal shares, "Make sure your child gets all the vaccinations and shots on time. To be on a much safer side, you can make them get flu shots once annually, as flu can also lead to pneumonia by weakening the immune system."
Healthy Diet
All other efforts will go in vain if your child has a weak immune system. To strengthen your kid's immune system, make sure they eat a balanced diet. Dr Aggarwal says, "Vitamin A is great for the immune system. So, include a lot of milk and vegetables like a carrot. Also, bright coloured vegetables are full of antioxidants which are beneficial for the immune system." Also, pneumonia is a lung infection and starts with the symptoms of wheezing and coughing. Thus, it is wise not to let conditions worsen. Also, keep your children away from people who smoke.
Keep Surroundings Clean
Pneumonia is a contagious disease, so you need to keep a close eye on your child. Do not allow your child to interact with those who show symptoms of pneumonia. In the house, wash the surfaces that are often touched, with soap and water or wipe with a disinfectant. Also ensure that the child covers his/her face while sneezing, coughing, etc.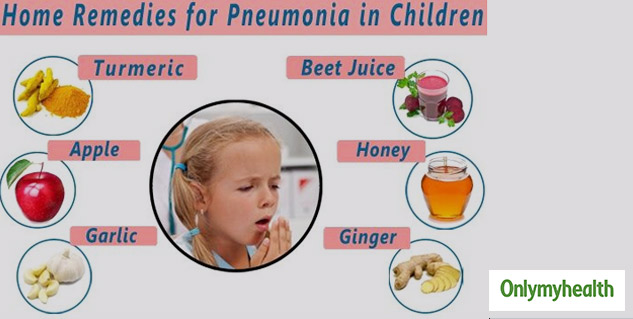 Also Read: Cyclic Vomiting Syndrome In Children: Everything You Need To Know About it
If your child has any of the following, call your doctor immediately:
The colour of the nails or lips turns blue.
Difficulty in breathing
Excessive nausea and vomiting
Fever more than 102 degrees C in kids above the age of 6 months and 100 degrees C in kids younger than six months
Read more articles on Children's Health