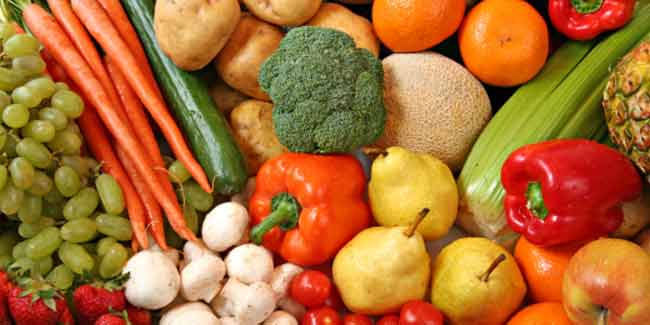 You can prevent cancer with raw vegetables; three servings of it daily can help to reduce the risk of cancer substantially. All you need to do is to eat veggies raw.
Studies conducted by various health agencies have shown that cancer can be prevented by having more of raw vegetables. One of these is the International Agency for Cancer Research located in France.


It has recommended that three portions of raw cruciferous vegetables should be consumed every month for preventing cancer. You can prevent cancer with raw vegetables because of their beneficial effects on the essential mechanisms of the body.
How vegetables help to protect cancer
Vegetables and fruits are loaded with nutrients. They contain magnesium, potassium, fibre, antioxidants and lots of water. These substances keep your digestive tract functioning, and allow for removal of toxins from the body. As toxins do not accumulate to cause complications, it keeps your body free from disease. Moreover, as the free radicals are kept under check by antioxidants, cancers are prevented as these are known for causing this disease.

Cancer is caused when the equilibrium of the body is disturbed leading to rise of acidity in the body. Acidic environment in the body helps in the growth of cancer by aiding in the growth of free radicals. As vegetables are mostly alkaline, i.e. which counter and remove acidity of the body, they help in preventing cancer. Thus, it is advisable for you to have more of vegetables to create an alkaline environment in the body and prevent cancer.
Some of the cruciferous vegetables that help to fight cancer include:
Cabbage
broccoli and cauliflower
arugula
garden cress
horseradish
kale
canola
rapini
rutabaga
kohlrabi
mustard
radish
watercress
tatsoi
turnip
Brussels sprouts
collard greens
daikon wasabi
Research to show how raw vegetables prevent cancer
According to the researchers from the Roswell Park Cancer Institute in Buffalo, USA, people who eat raw cruciferous vegetables decrease the risk of developing bladder cancer by 40 per cent. The important point of note in this study was that the participants ate merely three or more servings of cruciferous vegetables in a month.

The study was carried out on smokers as well as non-smokers. The non-smokers' risk of bladder cancer declined more than that of smokers. After a month, the chance of them developing this cancer dipped by 73 per cent. This research also showed that as soon as the vegetables were cooked, their cancer fighting abilities also reduced.

The relation between vegetables and cancer prevention has shown that the ability to prevent the dreaded disease cancer is in our own kitchen. You just need to make sure that you consume three servings of vegetables daily to be free from cancer.
Read more articles on Understanding Cancer.