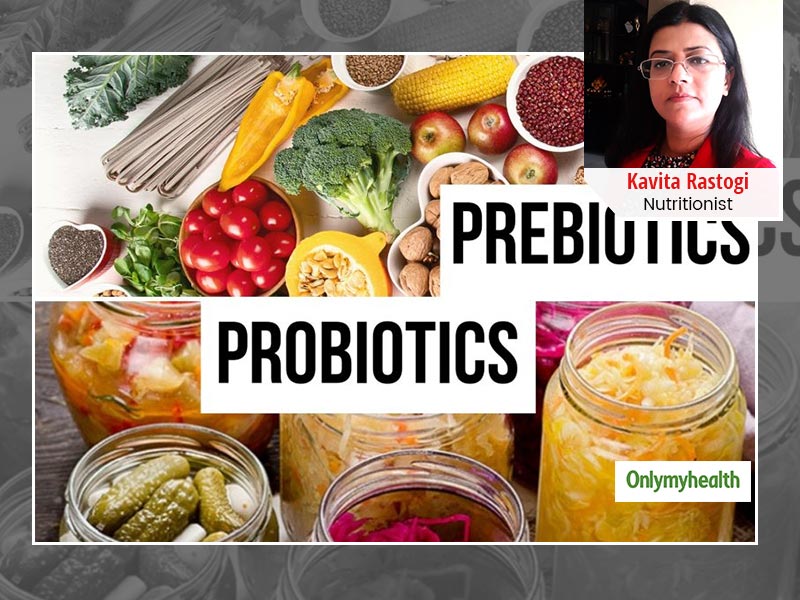 Diabetes, cardiovascular problems, Alzheimer's, cancer are common issues that may actually be connected with your gut.
It is important to ponder upon as to what you are eating and what actually you feed the trillions of little bacteria that live in your gut. The gut microbiome plays an extremely important role in your health and can even affect your mood and behaviour. The key to a healthy microbiome is creating a balance between the good and the bad bacteria in your stomach.
There are two ways to create this balance — helping the microbes which are already there to grow by giving them the foods they like (prebiotics) and adding living microbes directly to your system (probiotics). Therefore, it can be concluded that prebiotics are the food for the good bacteria/probiotics in our stomach. If we try to disturb this balance by feeding ourselves with refined flour, refined sugars, highly processed foods, lot of salt etc., the colony of bad bacteria flourishes and has a negative impact on the health. Westernization has led to changes in our lifestyle including the eating pattern especially amongst the youth. These refined and processed food items like burgers, pizzas, pasta, fried foods, sweets, cakes, pastries, etc. feed the bad bacteria and their number grow and dominates the gut leaving us in poor health condition.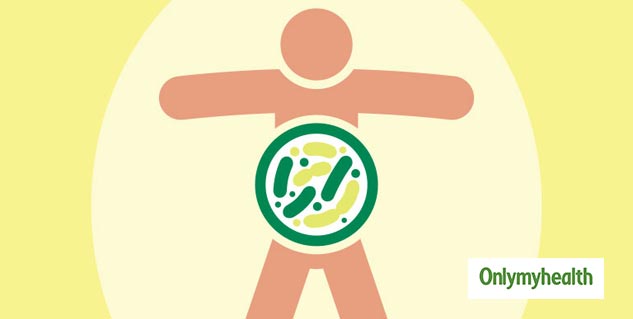 Also Read: Monsoon Diabetes Diet: Diet For Patients With Diabetes Mellitus During Monsoon By Nutritionist Kavita Rastogi
A healthy gut lead to better immunity and plays an important role in detoxification, inflammation, neurotransmitter activities, quality of your hair and skin, weight loss, gastric issues like bloating, acidity, indigestion, etc.
What Are Prebiotics?
Prebiotics are specialized plant fibers. They act like fertilizers that stimulate the growth of healthy bacteria in the gut. They are found in many fruits and vegetables, especially those that contain complex carbohydrates, such as fiber and resistant starch. These fibers are not digestible by human body, so they pass through the digestive system to become food for the good bacteria and other microbes.
The common examples of prebiotics that are easily available in our kitchen are bananas, onions, garlic, oats, berries, asparagus, dandelion greens, leeks, legumes, beans, peas, etc.
Prebiotics are the food for the good bacteria (probiotics) that makes your gut a happy place

What Are Probiotics?
Probiotics contain living organisms, usually specific strains of bacteria that directly add to the population of healthy microbes in your gut. Like prebiotics, one can consume probiotics through both food and commercial supplements. Commercial supplements lying unused over the shelves for long contain lesser and lesser amount of live strains.
Common probiotics available are high quality plain yogurt and other fermented foods like idli, dosa, Indian kanji (made from red/black carrots or beetroot), sauerkraut (fermented cabbage), kimchi, kombucha (available in many flavours nowadays), kefir (dairy/non-dairy), pickled vegetables, etc.
Probiotics without its lesser known cousin (prebiotics) doesn't work for us
Few recipes for preparing your own probiotics at home:
Idli/dosa batter (combination of washed urad dal and rice) made at home and fermented for good 6-8 hours works the best.
In the same way kanji (fermented drink) made at home with just 3 magical ingredients- salt, crushed mustard seeds and thin slices/juliennes of carrots/beetroot works wonders too. All these ingredients should be mixed together with good amount of water and kept aside in a sunny area for 4-5 days till its sour.
One can also go for fermented cabbage (sauerkraut). All you need is shredded cabbage mixed with salt (generally 2% of the weight of cabbage) till it starts releasing the liquid/brine. Keep it for 2-3 weeks till its sour.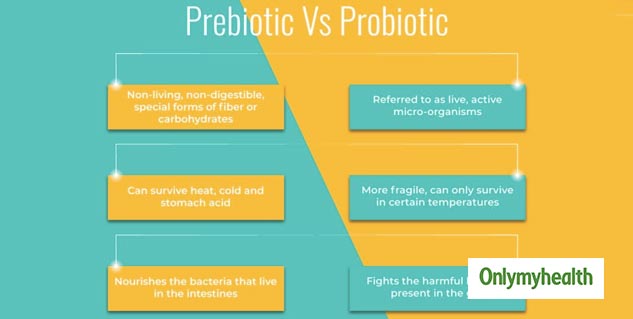 Also Read: PCOS Diet: Nutritionist Kavita Rastogi Explains 5 Foods To Consume And 5 Food Items To Avoid
Conclusion
Prebiotics and probiotics act together. Bad bacteria are important too but we need to have a lesser number of the same as compared to good bacteria. Maintaining that ratio is important. Food sources are healthier as compared to commercial supplements. One should avoid taking anti-biotics until mandatory and make sure that you consume good amount of probiotics with them. Consuming probiotics and prebiotics on daily basis is key to good gut health.
Read more articles on Healthy Diet