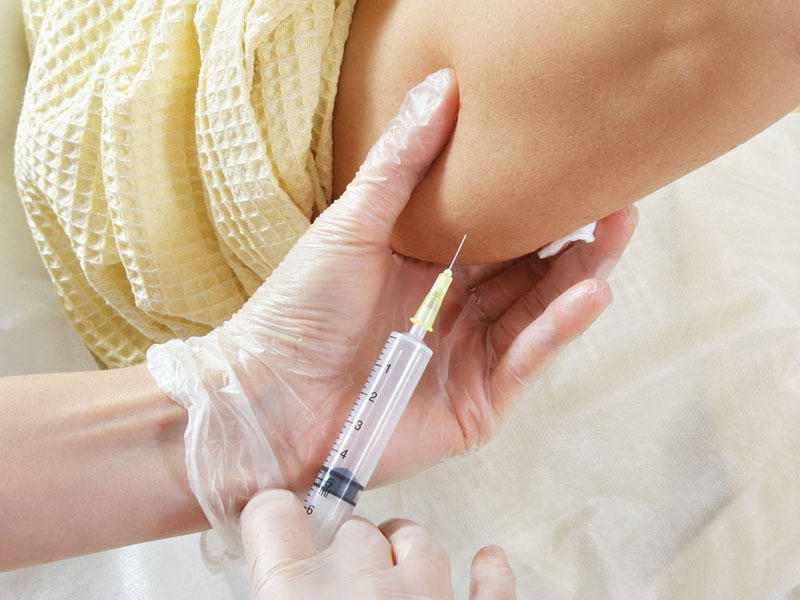 The fierce second wave of Covid-19 is a proof how unpredictable and dangerous the virus could be. While the current wave is slowly receding, there is a need to explore more alternative therapies and ways of treatment to tackle the impending third wave. Ozone therapy which has been used for many decades in treating chronic diseases has emerged as a promising supplementary treatment that heals the body by stimulating its immunity. At least, some of the practitioners claim so. For this therapy medical grade ozone is introduced in the body intravenously (within the vein) by bubbling it into saline. The treatment is said to speed up the recovery process and also reduce the mortality rate. Dr K Arul, Chief Medical Officer at Mirakle Wellness Clinic at Pollachi in Tamil Nadu has been treating his patients using ozone therapy and he told OnlyMyHealth that the recovery rate of his patients go up to 80-90%. He also explains how this therapy works and how many sessions are required for patients to recover from the disease.
What Is Ozone Therapy And How It Works For Covid Patients?
Ozone therapy is an alternative medical treatment that introduces ozone - a highly reactive form of oxygen - in the body to stimulate immunity and trigger a curative response which heals the body. According to International Immunopharmacology, Ozone therapy has tremendous potential for treatment of COVID-19 due to its properties of improved oxygenation, antioxidant, antiviral and anti-inflammation. It can be beneficial for Covid-19 patients as it increases oxygen supply through blood to tissues, thus reversing hypoxia (deficiency in the amount of oxygen reaching the tissues). Because it is a powerful anti-inflammatory agent it also helps to curb the cytokine storm. Cytokine storm is where the body starts to attack its tissues rather than fighting the virus.
Also Read: Ozone Therapy Can Ease Condition of TB Patients, Says Expert
Benefits of Ozone Therapy
Ozone therapy improves immune system and oxygen circulation in body and in many diseases even cures chronic pains. It also heals interstitial cystitis, chronic hepatitis, herpes infections, dental infections, diabetes, and macular degeneration. The therapists list out following benefits.
- It activates the immune system
- It improves the cellular utilization of oxygen
- It can dramatically reduce or even eliminate many cases of chronic pain through its action on pain receptors.
How Is Ozone Therapy Given To Covid Patients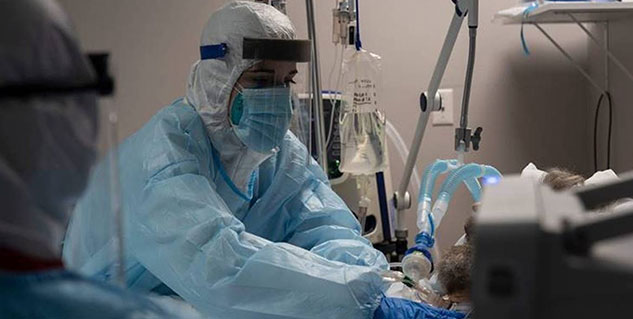 Ozone therapy can be given to any Covid patient suffering from mild to severe disease. It can be easily given in even clinics and each session requires only upto one hour. While for some patients, three sessions are enough to heal them, for many upto 15 sessions are required.
Also Read: 6 Hygiene Hacks To Protect Yourself From The Third COVID-19 Wave In Delhi
Here's how ozone therapy is given to Covid patients as per Dr. K. Arul
- In this therapy for treating Covid-19 patients, ozone is given through intravenous route after bubbling it into saline.
- The therapy requires 3-15 sessions for the patient to heal depending on the severity of the disease
- Each session takes 45 minutes to 1 hour
- Any patient suffering from mild to severe disease can be given the therapy
- In later stages, an ICU set-up is required for giving the therapy

How Do Patients Respond to Ozone therapy?
Dr. Arul says the recovery rate of his patients go up to 80-90% and some of them show amazing response in just three sessions while for other upto 15 may be required.
While more clinical studies are required to assess how beneficial ozone therapy is for Covid-19 patients, it shows promise and offers hope to patients with severe disease. The benefits and risks of the therapy need to be carefully assessed by experts in order to use it as an effective supplementary treatment for the deadly virus.
More Articles On Other Diseases