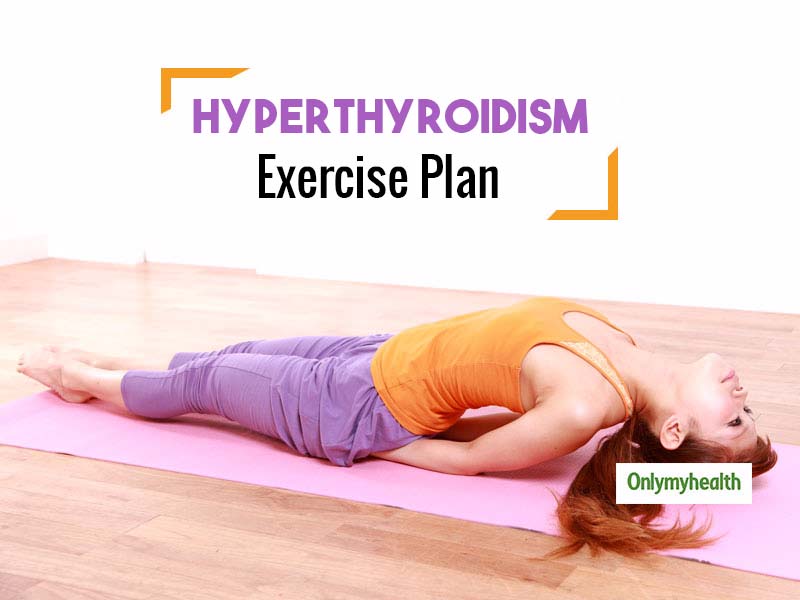 The thyroid is a serious disease that affects your body in many ways. The 'thyroid' is a specialized gland in the throat that produces a hormone called thyroxine. These hormones play an important role in many functions of your body. If a person's thyroid gland becomes over-active and starts producing a large amount of thyroxine hormone, it is called hyperthyroidism. If you are affected by this disease, along with medication, you should also practice some exercises. By doing these exercises, your thyroid calms down and the hormone levels start to be controlled. This helps you recover faster and there are no health hazards.
Exercise is very important for people with hyperthyroidism. Metabolism levels also decrease as the thyroid gland becomes more active. By exercising, the sensitive tissues of the thyroid gland become more active. Some exercises can improve overactive thyroid function.
Also Read: Get Flat Abs With Stomach Vacuum Exercise, Know How To Do It
Hyperthyroidism and exercise
Step aerobics
Step aerobic is a very beneficial exercise for hyperthyroidism. Its stages can be performed at very low levels of hyperthyroidism. For this, first, keep your body straight, then slowly raise your right leg. After that raise the left leg. Initially raise your feet to lower, then try to lift the legs more and more. While doing this exercise, music can help you to make your steps right. This exercise can be done for 10-15 minutes.
Push-ups
Push-ups are a good exercise type for hyperthyroid. As a person's weight decreases in hyperthyroidism, weight can be increased by push-ups. To do this exercise, rest on the ground with the help of feet and hands, your entire body should be straight. Take care that your body does not touch the ground. Your elbow is making an angle of about 90 degrees. Then gently bring your chest near the ground with the help of hands. Initially do this exercise 10 times, after that, increase it gradually as per your convenience.
Also, Read Jumping Jack Benefits: Do This Exercise Daily For The Heart, Weight Loss, Bone Health And Much More
Child pose
Doing this exercise not only helps in hyperthyroidism but also eliminates stress. For this pose, first, bend at the knees and let the toes touch each other. After that place your forehead on the floor, meanwhile your two hands are on both sides of the head.
Chair posture
Some postures of yoga can also be adopted in hyperthyroidism as it can improve hyperthyroidism. To do this posture, first of all, stand with both your legs straight. Raise both your hands above the head, the palms of both hands should be sticking to each other. Then, while pulling the breaths inward, try to touch the knees by bending forward, then come out in normal posture while exhaling the breaths. Repeat this action 10 to 12 times.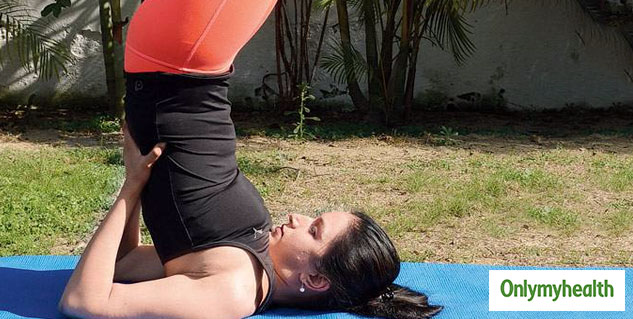 Conclusion
Exercise may not be a good way to control hyperthyroidism. Be sure to consult your expert trainer once before doing these exercise rugs.
Read more articles on Exercise and Fitness