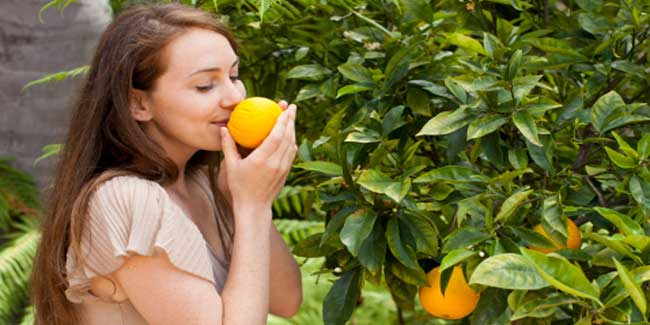 Oranges are a good though not direct way to lose weight. They are relatively low in calories, high in fibre content and vitamin C, and contain natural sugar which are all favourably aid weight loss. Find a slimmer you with these tangy fruits.
The ultimate way to lose weight is to burn more calories than you eat each day in order to torch fat. Consuming oranges can be a potential aid for weight loss, but the citrus fruit shouldn't be taken as the Holy Grail of weight loss.

The calorie content of oranges is low, and their natural sugar offers guilt-free sweet indulgence to your weight loss goals. You'll still need to follow a balanced, calorie-limiting diet and exercise regimen regularly to lose weight. Bottom line: Oranges aren't a miracle cure for fat loss and shouldn't be seen as being so. Let's know why oranges are a great help in shedding kilos.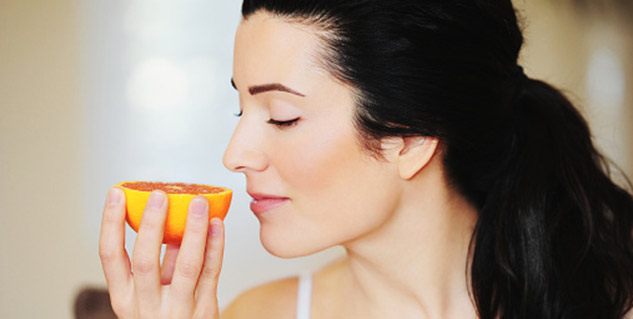 Low-Cal Goodness
Despite being sweet in taste, oranges are relatively low in calories and help you create a calorie deficit. An entire Valencia orange contains just 59 calories, while an entire navel orange offers 69 calories. A cup of Valencia sections contains 88 calories, and an equivalent serving of navel sections contains 81. The main source of these calories is the natural sugar found in oranges, which provides energy to your muscles and brain. Only a small amount of these calories come from the fruit's protein content.
Fibre Content
Oranges contain high amounts of dietary fibre and thus, they control your appetite. Fibre swells with water in your stomach and makes you feel full for longer after eating. Though, more research is needed to understand the role of fibre in weight loss, it has been observed that people who consume a high-fibre diet tend to be leaner. They are also less likely to gain weight and eat fewer calories than those who follow low-fibre diets. A Valencia orange offers 3 grams of fibre, 12 percent of the daily needs of women and 8 percent for men. Navels provide slightly more at 3.6 grams of fibre per orange.
Eat and not Juice Oranges
To lose weight, make sure you snack on whole oranges instead of drinking their juice. Orange juice contains more calories than oranges; each cup contains 112 calories, almost twice as many calories as a whole orange. You can simply switch from a cup of orange juice to an orange every day to save consuming up to 19, 345 calories annually- this is equivalent to 5.5 pounds of fat. Orange juice also lacks dietary fibre and doesn't keep you feel satiated like a whole orange.
Rich in Vitamin C
Foods that are high in vitamin C, like oranges, may help with weight loss. A March 2005 Journal of the American College of Nutrition article found that people who consume more vitamin C, tend to have a lower body mass index than those who consume less vitamin C. Plus, consuming plenty of vitamin C helps you get rid of more fat during exercise than would occur if you didn't consume enough of the nutrient.
Including Oranges in Your Diet
There is no specific number oranges that you should eat in order to lose weight. You can only ensure that you load your diet with fruits such as oranges and vegetables for being healthy. Make sure you snack on them whenever you feel hungry and get the utmost of every benefit that they provide.
If you're bored with eating plain oranges, get creative and use oranges in diet-friendly recipes. Top a spinach salad with orange sections, or combine sliced oranges with sliced fennel and toss them in olive oil vinaigrette for a sweet and satisfying salad.
Image Source: Getty