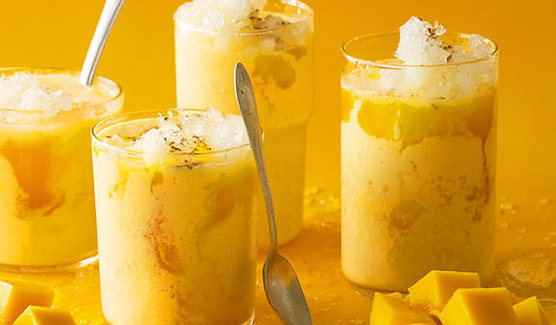 Forget the virgin pinacolada and apple margarita, here are the season-end orange flavoured tipples you must try out.
Mock tails set the mood of the party. There are varieties of mock tails and each one has a different story to tell. Pick out your favourite from the following, or pick all of them we say!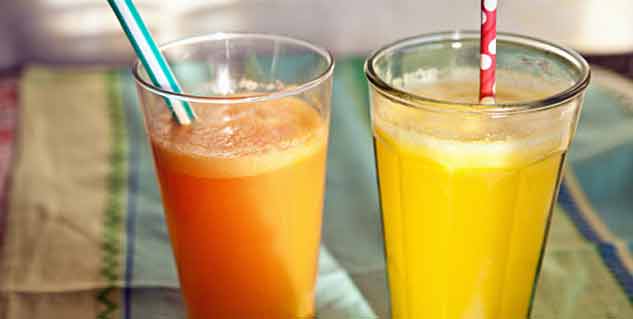 Orange Mocktail
Ingredients:
2 kg fresh oranges
2 tbsp fresh lemon juice
1/ tsp black salt
2 bottles of drinking soda's
2 tsp sugar
Few lemon wedges
Method:
Peel the oranges and blend in the grinder.
Pour the blended oranges in the strainer.
Squeeze to remove out the whole juice.
Now blend the pulp by adding little amount of water.
Make a thick crush and mix with the juice.
Add sugar and mix well.
In the serving glasses add 1/4 tsp of black salt and little bit of lemon juice.
Now add 4 tbsp of the orange crush.
Finally mix with the spoon by adding drinking soda.
Fill all the serving glasses in this way and serve chilled.
Chef's Tips:
At the time of serving, cut the lemon wedge little bit and fix on the top of the glass to look good and attractive to impress your guests.
Do not add more water at the time of blending the pulp, its because the crush should be thick enough.
After the blending procedure, taste the orange crush, if it looks sour then add more amount of sugar.
Black taste is preferable to use, the juice tastes great because of this salt.
You can mix the orange crush with water or milk also, the coolest drink will always refresh you.
Orange Lychee Mocktail
Ingredients:
2 cups fresh Or canned lychee juice ( I used fresh juice)
2 cups fresh Or canned orange juice
1 glass lemonade
few sprigs of mint for garnishing
few ice cubes
Method:
For fresh juice peel lychees and oranges. Deseed them and grind them into a processor separately.
Strain the juice with the help of strainer Or cloth. Discard the pulp.
Take serving glasses. Pour 1/2 cup lychee juice in all glasses.
Now add 1/2 cup orange juice to all glasses. Add ice cubes.
Lastly add little lemonade to all glasses. Be careful else your mock tail will spill over. Add little lemonade and wait for sometime until it settles in.
Serve chilled and garnish with few mint sprigs over them.
Chef's Tips:
You could decorate your glasses with sea salt all over the brim.
If you don't want aerated water you can just skip them.
Instead of oranges you could use lime juice.
Adults can add a dash of orange liqueur for the zing.

Image source: Getty