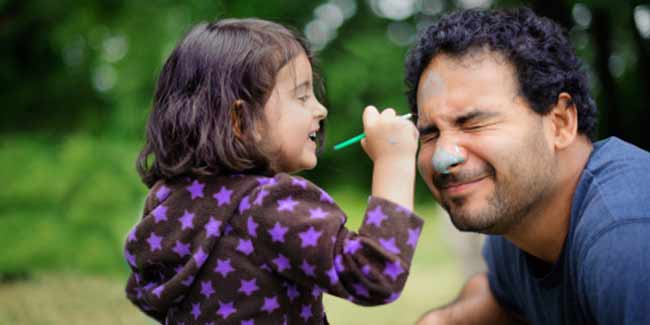 A new study that tried to look at how involved is a dad with his child has found one in six fathers doesn't live with his children. Study author Jo Jones who is a statistician and demographer with the U.S. National Centers for Health Statistics have said, "Men who live with [their] kids interact with them more. Just the proximity makes it easier."

The findings were published online on Dec 20th in a report from the U.S. Centers of Disease Control and Prevention. The study included a nationally representative sample of more than 10,000 men between the ages of 15 and 44, about half of whom were fathers. It certainly did include adopted, biological and stepchildren.

He further said, "But significant portions of fathers who are not coresidential play with their children, eat with them and more on a daily basis. There's a segment of non-coresidential dads who participate very actively. Then there are the coresidential dads who don't participate as much, although that's a much smaller percentage -- only 1 or 2 percent. Living with children doesn't necessarily mean a dad will be involved."

Seventy-three percent of the fathers lived with their children, while another 11 percent had children they lived with as well as some they didn't live with. Sixteen percent of the fathers had children they didn't live with at all, according to the study.


(Source: Medicinenet.com)
Read more on Health News