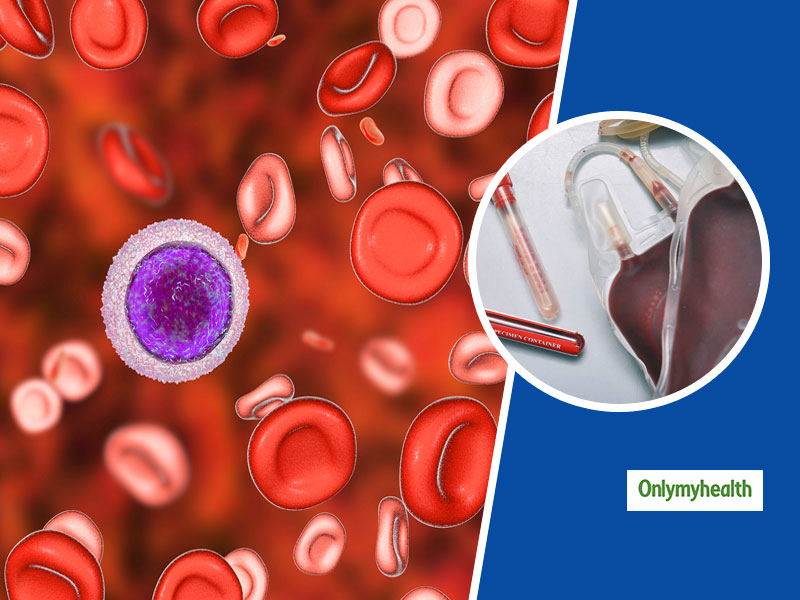 It is essential for one and all to live a healthy life, especially those with thalassemia. Thalassemia is a genetic disorder that causes abnormal production of haemoglobin in the body. Haemoglobin is responsible for transporting oxygen to the body with blood circulation. When the circulation is less, there is a lack of oxygen as well as blood in the body. There is a misconception that thalassemia can disrupt living, but it is all about understanding the condition and making notable changes for proper management of the disorder. People with mild thalassemia may require blood transfusions. Moderate to severe thalassemia require frequent blood transfusions. Stem cell transplant is another treatment for people suffering from severe thalassemia.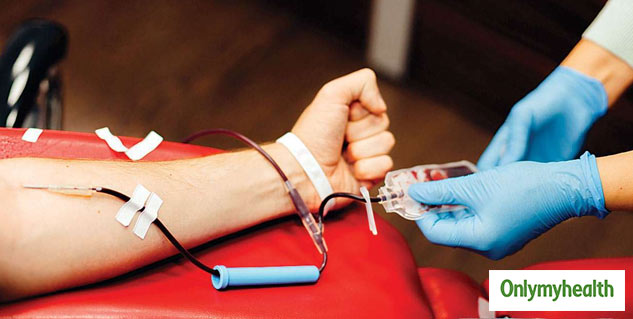 Also Read: World Thalassemia Day 2020: Understanding Symptoms, Types, Causes And Complications Of Thalassemia
Dr Satish Kumar A, Senior Consultant Clinical Haematology, Columbia Asia Referral Hospital Yeshwanthpur, "Thalassemia leads to anaemia, where the body lacks healthy red blood cells. Thalassemia major means both the parents have thalassemia. But, this condition can be easily managed with regular blood transfusions and even a bone marrow transplant in severe cases. Regular medical care is essential for those with thalassemia will require medical care now and then. Those with thalassemia should follow the doctor's instructions and undergo regular transfusions, chelation therapy to prevent organ damage due to excessive iron."
But, the recent outbreak has led to a significant disruption in the transfusion process of blood transmission for thalassemia patients. Spokesperson of Thalassemia Patients Advocacy Group explained that there are nearly two lakh people in India who are blood transfusion-dependent patients of thalassemia major, and currently facing various inconveniences due to the current pandemic scenes.
Thalassemia Management
During a blood transfusion, the required blood component in a particular area is transferred intravenously. If your situation requires frequent blood transfusions, there is a high likelihood that iron will form in your blood. You have to take regular medicines to remove excess iron in your blood. Stem cells transplant, also known as bone marrow transplant, is a process in which the patient's stem cells are transplanted. Stem cells usually originate from bone marrow or umbilical cord blood. This procedure is highly effective for children born with severe thalassemia. If corrected at birth, it eliminates the need for blood transfusions and medications throughout life.
Living With Thalassemia
It is essential to take all necessary precautions for those living with thalassemia, explains Dr Satish Kumar A:
Regular Vaccines: Vaccines are necessary to prevent infections and infants, and adults with thalassemia should get all required vaccinations as thalassemia patients are at a higher risk of getting infections.
Eat Nutritious Food: Eating healthy is essential for everyone. A diet of fruits and vegetables is ideal to live a good life. One should keep a check on meat, fish, cereal, and some vegetables, which are high in iron and excess of iron can lead to organ failure in thalassemia patients. Discuss with the doctor what to eat and when for a healthy living.
Exercise Is Essential: Exercising every day is important to live a healthy life, be it, anyone. But, thalassemia patients may encounter troubles in exercising, but that does not mean that they cannot exercise. Thalassemia patients can do moderate activities like walking, slow running and even biking. Including biking, running, and walking. Those with joint problems (exercises for joint pain) should consult a doctor and indulge in yoga, aerobics and swimming.

Support System For Thalassemia Patients
The need of the hour is to have proper support at home, from friends and co-workers as well. Dr Satish Kumar A explains, "It is common for thalassemia patients to look for support from others in times like these. So if you know anyone or have a thalassemia patient in the family, it is best to undergo genetic counselling before having a baby to reduce the risk of thalassemia in the offspring. Also, if you have someone with thalassemia in the family, do not hesitate in talking to experts for proper advice."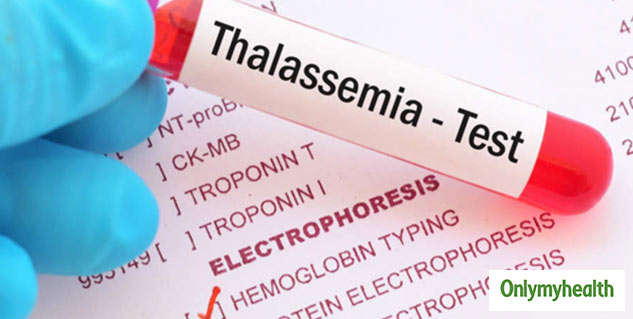 Also Read: Five Things To Bear In Mind When Living With This Blood Disorder
Experts believe that the need of the hour is to build a thalassemia management plan for crises moving forward. Concluding on the need of better life for thalassemia patients, Dr Sunil Gupta, Director (National Blood Transfusion Council) &AddlDGHS, NACO from the Ministry of Health & Family Welfare added, "There is a challenge with the management of demand and supply regarding blood too. In several situations, even after blood is donated, it is at times not stored properly due to improper management of demand."
Read more articles on Other Diseases