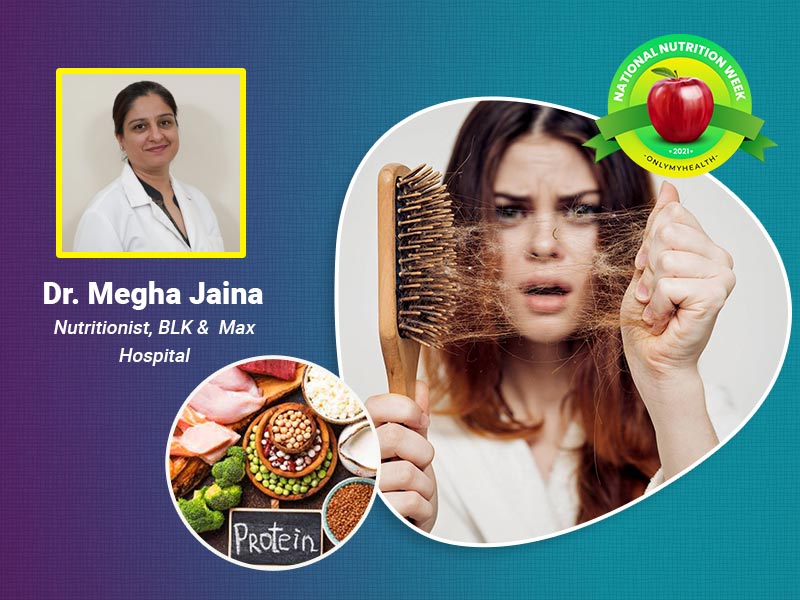 Hair fall is a persisting issue for many people and it can be quite difficult to get rid of. Too much hair fall can be caused by many illnesses, hormonal changes, overuse of hair products that have chemicals present in them, or even a poor and unhealthy diet. Consuming a balanced diet with the essential nutrients can help in promoting hair growth, especially if you are having hair loss due to bad nutrition. From egg whites to amla, there are certain foods that can help in reducing hair fall and promoting good hair growth. Some nutrients play an important role in managing beauty care problems.
National Nutrition Week is celebrated from 1st to 7th September. The goal is to make people aware about healthy nutrition and diet. On the occasion of National Nutrition Week 2021, we bring to you some important diet tips for various health concerns and lifestyle-related issues and we are beginning with hair fall problems today. Onlymyhealth editorial team talked to Dr. Megha Jaina, Clinical Nutritionist, BLK-Max Super Speciality Hospital, New Delhi, about the nutrition and diet to tackle hair fall.
Foods and drinks to reduce hair fall
Nutritional deficiencies can result in hair loss, but eating the super foods can also lead to healthy hair with many other additional benefits. You need to make sure that you are consuming a diet with variety of important nutrients including Vitamin D, biotin and iron to promote hair health. According to Dr. Megha, here are the 5 foods and drinks that can help in tackling hair fall:
1. Plenty of fluids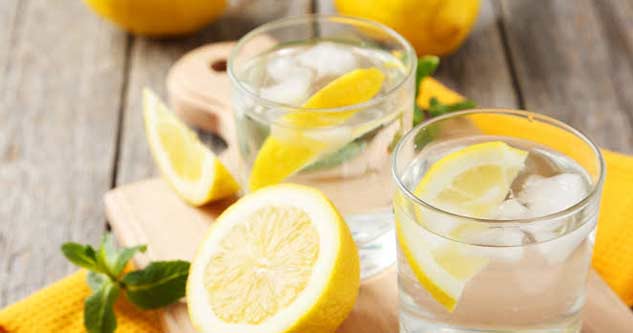 Image source: Ugaoo.com
Along with plenty of water, there are many other fluids that one should drink to control hair fall. Healthy beverages like coconut water, buttermilk and lemon water can be taken during the day. It can help in keeping your body and scalp hydrated and moisturised. Basically, water hydrates the hair cells and helps your hair grow long and strong.
2. Nuts and seeds
Seeds are rich sources of nutrients that contain less calories. Most of the nutrients present in different seeds promote hair growth. Nutrients such as vitamin E, zinc and selenium. Nuts and seeds like cashews, walnuts and flax seeds provide a good amount of omega-3 fatty acids, which is beneficial for hair health. provide a wide variety of B vitamins, zinc and essential fatty acids. A deficiency of any of these nutrients can lead to hair loss. One can have a handful of mixture of few nuts and seeds daily.
3. Amla
Amla is a good source of several vitamins, minerals, amino acids, and phytonutrients that can help in improving the blood circulation in your scalp. Amla supplies a good flow of oxygen and nutrients to the hair follicles and makes the hair fibers strong, thus, preventing and treating the problem of hair fall.
Also read: 5 Essential Diet Tips To Prevent Post-COVID Hair Fall
4. Green leafy vegetables
Dark green leafy vegetables are loaded with nutrients that prevent hair loss. Vegetables such as kale, spinach, asparagus, beans and collards can be consumed for good hair growth. These contain vitamin A, iron, beta carotene, folate, and vitamin C, that are important to tackle the problem of hair fall. You can gain these nutrients from green leafy vegetables and also protect your hair by moisturising the scalp using DIY hair masks.
5. Egg whites
Eggs are a great source of protein and biotin, two nutrients that may promote hair growth. Eating adequate protein is important for hair growth because hair follicles are made of mostly protein. A lack of protein in the diet has been shown to promote hair loss. Egg whites are also a great source of zinc, selenium and other hair-healthy nutrients. This makes them one of the best foods to consume for optimal hair health.
Diet plan for hair fall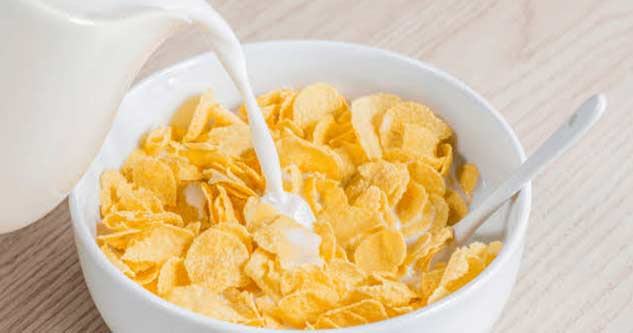 Image source: Brandinformers.com
As per Dr. Megha, here is a full day diet plan and meal options to tackle the problem of hair fall:
Breakfast options: Besan chila, moong dal chila, sprouts, egg whites, oats or cornflakes
Mid meal options: Bowl of seasonal fruits, lemon water, buttermilk or coconut water
Lunch meal: Salad (should include beetroot, amla), one katori dal/curd, seasonal vegetable, boiled white rice, two chapattis of rago flour
Evening snacking options: Bowl of seasonal fruits, Kala chana soup, sprout salad, cut of greet tea or coffee
Dinner options: Drumstick and onion soup, 50 grams fish, One piece chicken, Two Ragi chapattis or one katori dal
What foods to avoid to tackle hair fall?
Here is a list of foods that should be avoided to prevent and reduce hair fall:
Red meat
Junk food
Allergy triggering foods
Refined carbs
Alcohol
Read more articles on Healthy diet
Image credits: