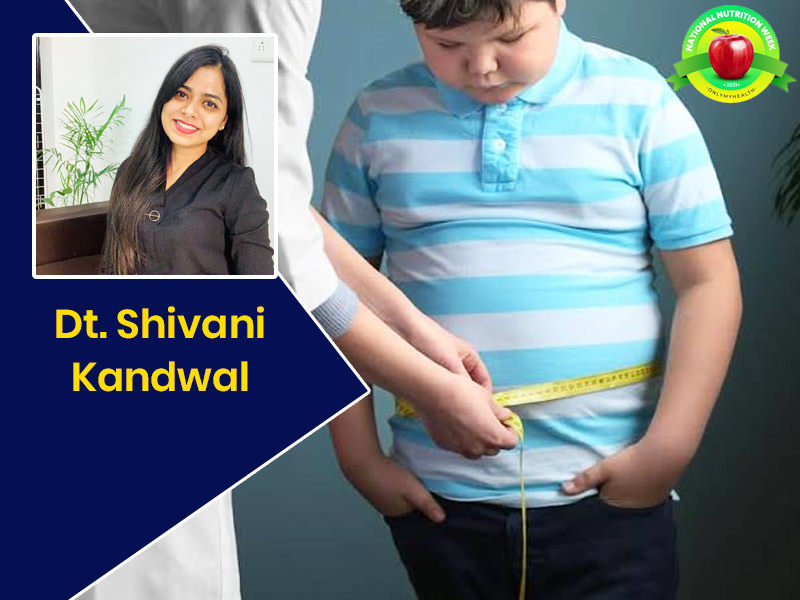 In developed nations, roughly a quarter of all teenagers and children are obese or overweight. Children who gain extra weight are more likely to acquire significant health problems such as asthma, diabetes and other cardiac conditions. Obesity also has psychological and emotional impacts on children. Obese teenagers and children frequently struggle to keep up with their peers and participate in sports and physical activities. Early detection of weight disorders and obesity can lower your child's risk of acquiring major medical conditions as they grow older. If a child is overweight at an early age, it is almost always due to an imbalance in calorie intake and adequate exercise.
Obesity in children can be caused by an excess of calories consumed with respect to calories burnt by the body. National Nutrition Week is celebrated every year, from September 1 to 7. Earlier in the previous stories we talked about the right diet and nutrition for various lifestyle concerns and health problems, including hair fall and acne. For our series of National Nutrition Week 2021, today we will talk about the essential diet tips for childhood obesity. Onlymyhealth editorial team spoke to Dietician Shivani Kandwal, Nutritionist, Diabetes Educator, Founder of Nutrivibes, about the diet plan and nutrition important to control childhood obesity.
Foods and drinks for childhood obesity
It might seem important to make some major changes in your family's eating habits, but changing everything all at once mostly results in cheating or giving up. Therefore, you can just begin by taking small and slow steps towards healthy eating and daily physical activity. According to Dietician Shivani, here are the foods and drinks that one should eat to manage childhood obesity:
1. Plenty of fluids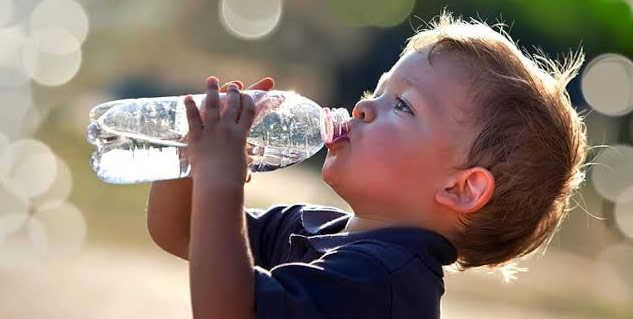 Some children tend to forget drinking water during the day. As a parent, you should ensure that your kid is taking plenty of fluids throughout the day. Do not give fruit juices, but go for other fluids such as plain water, lemon water and coconut water instead. It is a healthy habit and can help in losing weight.
2. Whole grains
A fiber rich diet plays an important role in managing weight. Childhood obesity can be dealt by taking whole grains. You can just have a bowl of daliya or oats instead of cornflakes for breakfast. This will help in better bowel movement and weight management in the child.
3. Fruits
Having a bowl of fruit salad is important for your child at this age. It not only keeps your body healthy but also helps in keeping your body in shape. You can have two different coloured fruits in a day and have a variety in your plate everyday.
Also read: 7 Tips To Deal With Childhood Obesity
4. Nuts
A handful of nuts can be consumed as soon as you wake up in the morning. This habit should not be skipped as nuts are highly nutritious and offer several health benefits. You can have a few cashews, almonds and walnuts daily but to not engage in overconsumption.
Diet plan for childhood obesity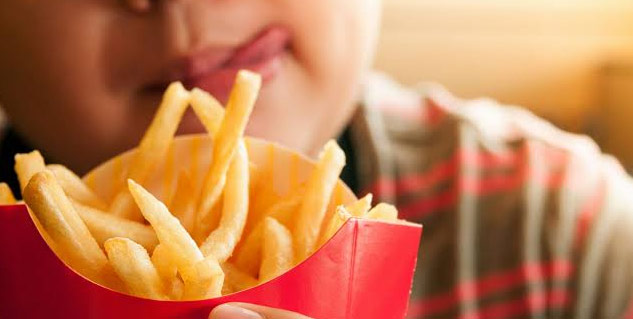 According to Dt. Shivani, here is a full day diet routine that you should follow for childhood obesity:
Early morning: 5 almonds + 2 walnuts + 1 overnight soaked fig
Breakfast: 1 Besan pancake /Sandwich / Poha 1 quarter plate / Upma 1 plate / Dosa 1 / Idli + 2 eggs / 100 gms paneer
Mid morning: Buttermilk
Lunch: Salad + Stuffed vegetable chappati + Daal 1 bowl / 100gms paneer/ chicken
Post lunch: Lemon water
Evening: Sweet corn chay / Bhelpuri/ Chana chat / Makhana chat 1 small katori + homemade lemon mint mojito
Dinner: Sauteed veggies 1 plate + Rajma/ chole / kadhi + 1 katori rice / Pulao 1 quarter plate
Post dinner: A2 cow milk 150 ml with elaichi & kesar
What foods to avoid for childhood obesity?
As per Dt. Shivani, here are some foods and drinks that should be avoided for childhood obesity:
Packaged foods
Aerated and energy drinks
Junk food
Sugary foods
National Nutrition Week is celebrated every year from September 1 to 7. It is important to consume a healthy and nutritious diet along with exercise to manage childhood obesity. Parents also need to take care of a few things including mindful eating and less junk food for the family. You can follow the above mentioned sample diet to manage weight only after talking to your dietician.
Read more articles on Healthy diet
Image credits: independentnurse