Your weight loss goal can be a difficult one to achieve, simply because it takes a lot of dedication to get there. The good news is that peanuts are here to help you out, yes, peanuts for weight loss are a reality, and we are here to show you how. Peanuts are rich with nutrition, and are in fact low-calorie foods; therefore it is great for those who are fighting excess weight. The peanut diet of course should not mean that you are only eating peanuts, as it should be eaten in moderation.
Reports have suggested that your weight loss goal would have a better chance of meeting when you include moderate amounts of peanuts in your diet. As it is, nuts in general are rich with nutrition, and peanuts are by far your best bet. However it is advised that you do a check-up before eating peanuts as peanut allergy is common, and can be fatal in some cases.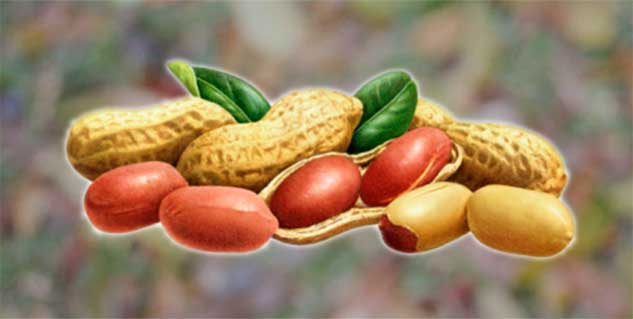 Packed with protein and fibre
The very first reason why you should be eating peanuts is because it is full of nutritional goodness. Peanuts for weight loss are good because it is packed with protein and fibre. Of course we all know that both are great for the body, and in fact protein keeps you full. This is good news because then you will not be starving for the rest of the day, and eating erratically. This will make you a conscious eater.


Stabilises blood sugar

Yet another astonishing benefit of eating peanuts is that it stabilises your blood sugar levels. This happens because peanuts have low glycemic index, which makes food digestion slow, and gradually releases sugar to your bloodstream slowly. Peanuts for weight loss are good as then you will have long lasting energy, and your food cravings will decrease to a great level. You are advised to eat peanuts moderately on a daily basis.
Read Also: Healthy eating tips to fight obesity

The intake of good fats

There is a common misconception that fats are all bad, and should not be eaten. The truth is that the fat in your junk foods and flavoured sodas are the worst kinds if fatty foods. The fats that are bad for you are known as saturated fat and trans fat, the fat which is good for you comes from other healthy foods. Peanuts weight loss is a possibility as your body is getting the right kind of fat it requires from peanuts. The healthy fats are known as mono-saturated fats, poly-saturated fats, and omega-3 fatty acids found in fish.
Read Also: Reduce post marriage in one week

The right amount

First of all it is very important not to eat peanuts in case of a peanut allergy. Now if you do eat peanuts, how much to eat is always a question. Because it is important to restrict portions in order to resist excess calorie intake. Experts suggest that about 42 grams of peanuts per day would be the right amount that will not overload on calories and could lower your risk of heart diseases subsequently. You should eat them dry-roasted, and preferably without any salt, because excess salt is again not very good for your health.
Image Source: Getty
Read More articles in Obesity