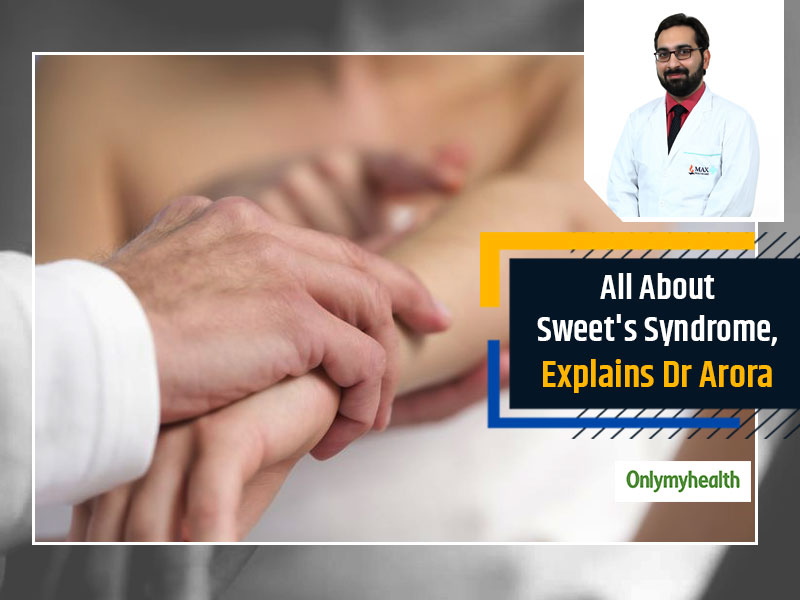 Sweet's syndrome, which is also termed as acute febrile neutrophilic dermatosis, is a rare skin disorder. Its primary characteristics are tender red lumps on the skin. This skin disorder is not contagious, hence is not transferable from person to person. If you see pink, red pr purplish lumps on the skin, also known as papules, consult a doctor as soon as possible for further diagnosis. These lesions primarily appear on the arms, face, neck.
Causes Of Sweet's Syndrome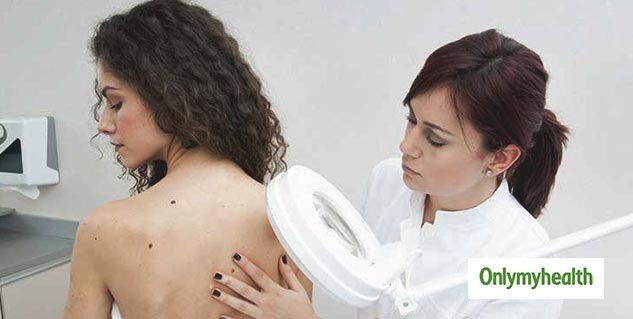 There is no definite cause of Sweet's Syndrome. In about 50 per cent cases, it is almost impossible to know the cause of this skin disorder. Some causes that can lead to Sweet's Syndrome are inflammatory bowel disease, rheumatoid arthritis, UTI, etc. Further, this can also be a reason for some reaction to a specific medication. In advance cases, the appearance of such lesions can be an indication or any blood disorder or cancer prevalent in the body. In many instances, treating Sweet's Syndrome can be easy by treating its causative factors.
Risk Factors Associated With Sweet's Syndrome
Although the underlying reason for the development of Sweet's Syndrome is unknown, the are some risk factors which are associated with sweets syndrome-like;
It is more common in middle age females with female to male ratio of 4:1 as described in the medical literature
Presence of autoimmune diseases due to a problem in the proper functioning of our immune system is also a risk factor
Patients suffering from neoplastic diseases, predominantly blood-related, are also predisposed to Sweet's syndrome.
Some of the drugs used in anticancer treatments like GMCSF also are an essential risk factor for sweets syndrome.
Also Read: Visible Bumps On The Skin? These Bumps Can Be Dermatofibromas, Says Dr Dadu
Diagnosis process of Sweet's Syndrome?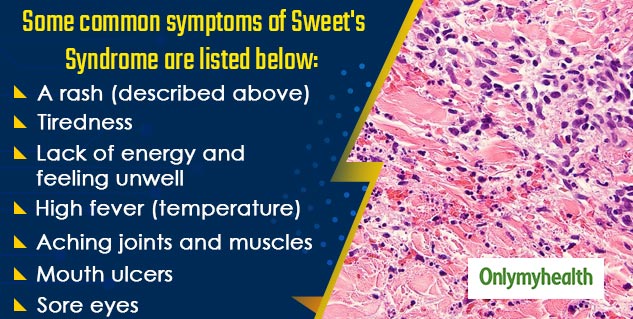 To diagnose this skin condition, one can opt for different ways, as suggested by the doctor. Dr Arora shares how these below-mentioned tests can help ascertain the possibility of Sweet's Syndrome:
Biopsy: In this, skin samples are taken for further testing under a microscope.
Blood tests: To check the amount of white blood cell count in the body.
Other blood tests and x-rays may be suggested for further diagnosis.
Treatment Options To Treat Sweet's Syndrome
The treatment of this skin disorder can be broadly divided into two categories:
Local applications to the skin: This can include the use of strong skin creams with steroids to reduce the pain in the lesions. Also, in some cases, patients may be advised to take injections for immediate relief from pain.
Systemic treatments: Systematic treatment in the course of treating Sweet's Syndrome include;
Steroids starting with a higher dose as prescribed by the doctor to further reduction in dosage as per the disorder.
Anti-inflammatory agents; including oral therapy with medications for those who ate immune to steroids or cannot tale due to other medical conditions.
Immunosuppressive agents to reduce the functioning of the immune system.
Also Read: Is Eczema Associated With The Increased Risk Of Fractures?
Precautions For Sweet's Syndrome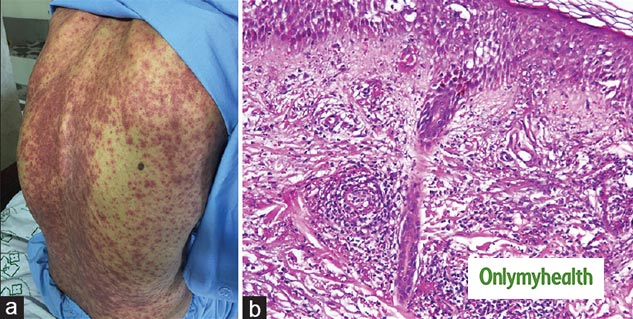 As such, it is challenging to predict and prevent the onset of sweets syndrome. But it is essential to have information about it, especially if you are amongst the ones who are at a higher risk like aforementioned. Although mild symptoms do resolve on the treatment of the risk factor, one should seek medical assistance without delay whereby a detailed workup of internal systems is required.
With inputs from Dr Rahul Arora, Associate Consultant, Dermatology, Max Super Speciality Hospital, Shalimar Bagh
Read more articles on Other Diseases