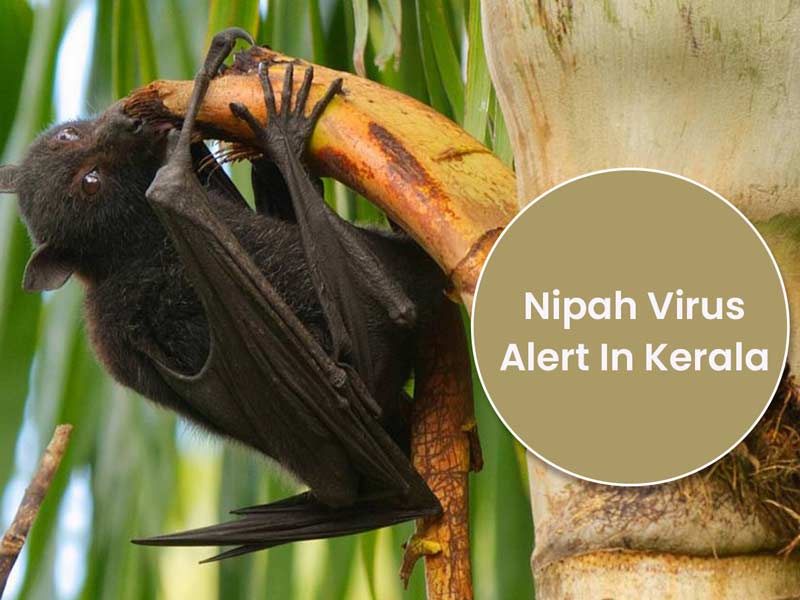 It seems like all sorts of virus have found this period of time to be most adequate to attack human race. If coronavirus was not enough, here we are dealing with yet another virus that can be transmitted from the bats. Nipah virus cases have occurred in the past few years as well and since this is a breeding time for bats, Kerala has given an alert to increase monitoring of this virus in all districts. It is not been long when more than 80 cases of Tomato Flu were detected in Kerala, and now this. Seems like god's favorite country is also favorite of bats. Nipah virus needs to be stopped as early as possible in order to prevent another outbreak of this viral disease. Let us know more about this virus in detail.
Nipah Virus in Kerala
Health department of Kerala has increased its surveillance of Nipah virus in all of its districts to prevent any outbreak of this viral infection in the state. There have been a few cases of nipah virus that have been admitted to the hospital and patients are being monitored of any similar symptoms of the virus. Nipah virus infection could actually be very severe, because this is the breeding time of bats and they could be main carriers of this virus.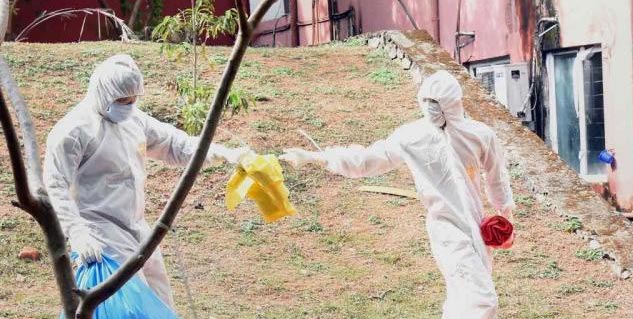 Health minister of Kerala Veena George has said that the monitoring will further increase in all districts over the days. Previously, the case of Nipah virus have only been reported in Kozhikode and Ernakulam district but they are taking all actions to prevent the spread of this virus. State health department would be carrying out strict vigilance against the virus with support of the forest and animal husbandry department. Workshops are also being conducted in order to know more about this virus and prevention techniques.
What is Nipah Virus?
This is a zoonotic virus that can actually be transmitted from the animals to humans. This virus is considered very deadly for humans hence this alert has been given in the state. Nipah virus has relatively higher risk of mortality than any other viral infection including COVID-19. This infection spreads to humans from animals, especially transmitted from the bats. Since this is the breeding period of bats, people might be more vulnerable to getting this virus. Hence utmost precautions must be taken to be safe from this disease.
Also Read- At Least 1 COVID-19 Symptom Is Still There In Survivors After Years, Finds Lancet Journal Report
Symptoms of Nipah Virus
Here are some symptoms that might help you determine the risk of Nipah virus. If you have the following symptoms, you must consult a doctor right away-
Breathing difficulties
Vomiting
Sore throat
Cough
Fever headaches
Fatal respiratory problems symptoms
This virus can cause a range of illness and asymptomatic infections. It could even lead you to fatal respiratory illness and encephalitis that could be life-threatening for humans.