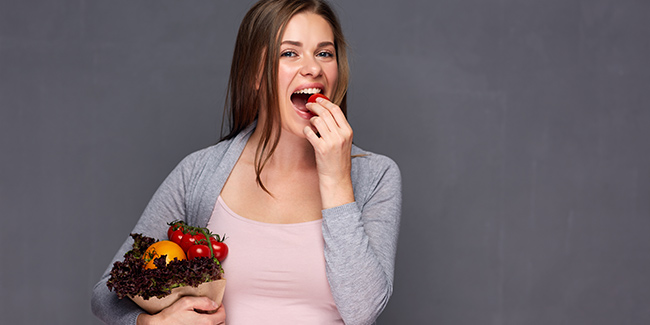 Raw food diet serves many purposes; gaining weight is one of them. Raw foods are full of natural enzymes and nutrients, which are known to promote weight gain by improving body and metabolic functions. Moreover, the innumerable variations in the raw food diet allow easy structuring of diet chart. If you are looking forward to going strong, here are 9 ways you could use the raw food diet.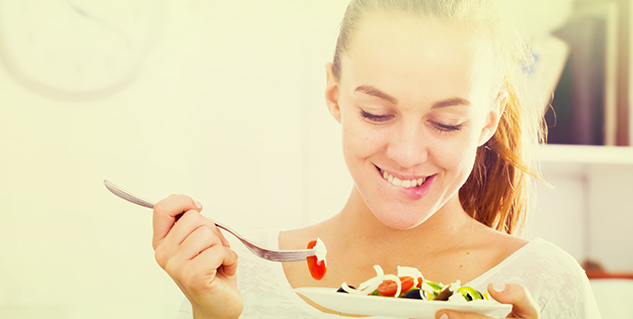 Make conscious effort
Start by taking before and after pictures. One of the fastest ways to make something happen or to correct a habit is to be sure of it in reality and not be after the facts. According to The University of Wisconsin-Madison, 43 students who took part in the conscious experiment needed to take photos of their meals as well as snacks before they ate them. The researchers were able to draw the conclusion that taking photographs was more effective than keeping a food diary.
Become informed
Understand the purpose of raw food diet and why making it an essential part of your diet can help you. This will ensure that you enjoy your food and also benefit from it. Read books on raw food diets or gather as much information as you can from other trusted sources.
Find a community
Try to look up for communities in your locality or online to find people who share the same interests as far as going on a raw diet is concerned. Online forums will help you a great deal in gathering resources to meet fellow raw foodists. Alternatively, you could look for raw food festivals, cafes, get-togethers, etc.
Try the diet
If you are not sure whether you would be able to keep up with a raw food diet, why not try it? The only way you will know if eating raw food will work for you or not is by trying it and seeing for yourself. See how a week of going on the raw food diet makes you feel. Try not agonising over your decision and be as flexible as you can.
Gather all the kitchen equipments that you will need
Having all the necessary kitchen equipments will help you be comfortable with your raw food diet. It will make sticking to the diet easy ad less time-consuming. Invest on equipments that are simple, easy-to-clean and affordable.
Give a good thought to how your food is sourced
When you switch to a raw diet, it is important to know what the source of your food is. Organic food, for instance, is unburdened by chemicals that are used for conventional crops. Make sure you trust in your own preference for food sources and do good research on what should be on your plate and what should not be. The best thing to do would be to grow your own food.
Be sure you know which foods form a part of a raw food diet
There is a wide variety of foods available in the market. You should make sure that at least 75 percent of the food that you eat as part of your raw food diet should not be heated more than 118 degree Fahrenheit or 48 degree Celsius. The few food options that you have include fresh fruits and vegetables, nuts and seeds, beans, grains and legumes, etc. Sunflower seeds, almond butter, dried organic legumes, freshly-squeezed vegetable juice, herbal tea, coconut oil and coconut butter are among other raw food diet options.
Know how foods are stored
Raw foods are highly perishable i.e. they cannot be stored for as long as processed foods can be. So, be prepared to consume raw foods faster than you would a processed food item. And ensure that you replenish the cartons regularly. Use fresh food within the recommended time i.e. before their quality deteriorates.
Include raw foods slowly into your diet
The transition from cooked food to raw food diet is very important. If you make an immediate transition, you might not be able to stick to the diet.
Why should you choose a raw food diet?
A raw food diet helps one gain weight because according to the diet plan, you are supposed to eat foods high in calories and healthy fats. Ideally, a raw foot diet has three large meals along with three small meals which must be separated by not more than three hours.

This type of diet is ideal for vegetarians, who don't have an option to eat high-calorie raw animal products.

The raw food options are not stripped of their nutritive

value,

and are full of vitamins, minerals and fibre content in their raw state. Vitamins and minerals of these food choices ensure streamlined body functions, skin health and hormonal balance, whereas fibre helps to maintain metabolic activity by eliminating waste products from the body.
Food Combinations for Weight Gain
Nuts together with salads in yoghurt and cereals are calorie-laden combinations for weight gain.

You can roast vegetables or lean meat in olive oil for a meal. Olive oil can also be sprinkled over sweet potatoes before roasting.

Dried fruits will be more effective in providing weight gain boost when consumed in moderation with other nuts.

Inclusion

of dates, apricots, banana chips and raisins in diet chart gives a boost to daily calorie consumption.

Smoothies or nutritious shakes can be added to meals as nutritional supplements as these are full of calories and essential nutrients.

The raw food options and combinations mentioned above will supercharge your efforts of gaining weight. A raw food diet delivers myriad health benefits, but it must be high in calories, should essentially encompass fats and must complement physical training.
Image: Shutterstock