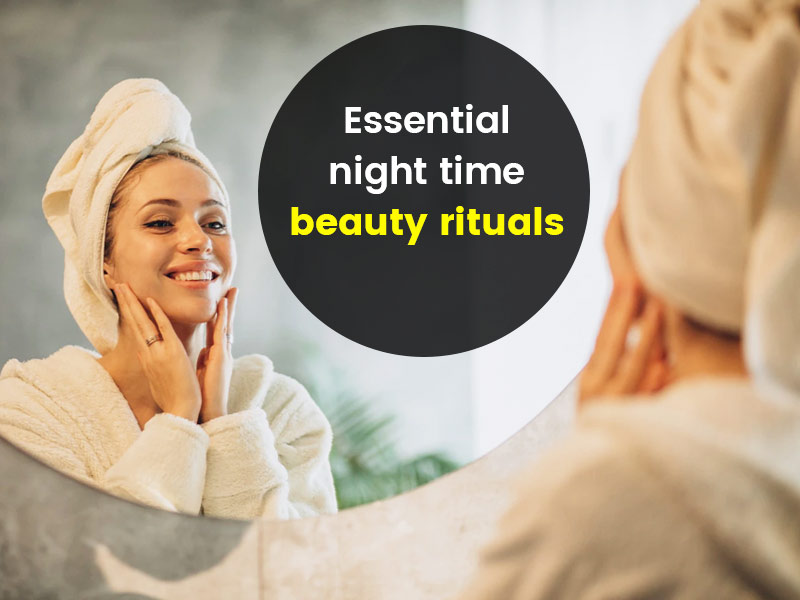 We all understand that after a hectic day, you would just want to snuggle in the bed and sleep. However, it is quite stringent to go to the bed with a clean and bare face. Sleep begins to repair the skin. There are innumerable germs and grime that our face collects throughout the day. Incorporating a beauty night time ritual into your routine can drastically change the youthfulness and radiance of our skin naturally.
Importance Of Night Time Beauty Rituals
By following a nighttime skincare routine, you assist the largest organ in our bodies in repairing itself faster and better. A few benefits of a night time beauty ritual on our skin are:
Improves glow
Reduce wrinkles
Reduces skin damage
Supports cell repair
Fewer comedones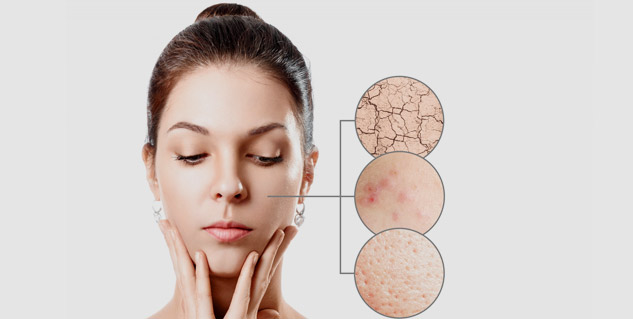 Factors Determining Your Night Skin Care Routine
Skin Concerns
Skin Type
Room temperature
Guide To Your Night Time Beauty Rituals
Step-By-Step Guide For Essential Night-Time Beauty Ritual
When it comes to treating a skin which is dull and lackluster, it is important to know that one needs to follow a pattern of steps, no questions asked. The more stringent and consistent you are with the routine, the more quickly you'll see your hydrated and rejuvenated skin. Here is a step wise guide to enhance your night time beauty rituals.
1. Remove Makeup
First thing first, remove all the makeup from throughout the day. Use some wet face wipe, micellar water or a mild makeup remover that will not dry out your skin further. Choose a formula that gets rid of oil-based makeup as well since there is a lot of oil accumlation on the skin in and out in the day.
2. Cleanse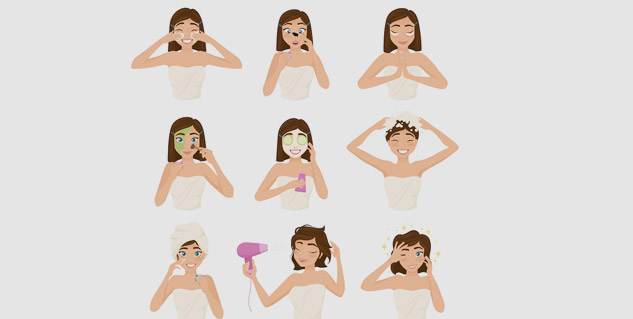 Once you have thoroughly removed your make-up , use a gentle cleanser to clean your face. Do not forget your neck. You can perform the double cleansing of your skin by using an oil first to remove all the left junk and dirt, followed by a cleanser. Double-cleansing ensures nothing blocks your pores as you get rid of all the sebum collected on your skin. You may also use a scrub every third day in order to even out your skin further.
Also Read: Secret Summer Ingredients For Flawless Skin
3. Tone
A toner's job is meant to gently refresh your skin without stripping it of its natural moisture. Use a softener or toner to smoothed the skin and balance its pH levels after washing the face. Toners are especially useful for those with an oily skin. If you have dry skin, apply a softener in order to hydrate the skin.
4. Moisturize
Moisturizing your skin is the most crucial part of your night time skin routine. It provides the skin with essential nutrients that caters to repair the already done damage. It is advised that you choose a night cream that contains hyaluronic acid. Hyaluronic acid helps the skin in retaining the moisture of the skin by nourishing it, that too without blocking pores. You may also use face and sheet masks once or twice every week for an elevated result.
5. Lip Balm
Lips are often the forgotten part of the face even when they should not lack this attention. Lips are also likely to bear the brunt of dirt and pollution throughout the day. Wash your lips when you clean/scrub your face. After the lips are dried, apply a lip balm to keep them moisturized all through the night. You may also use a lip serum to do the purpose.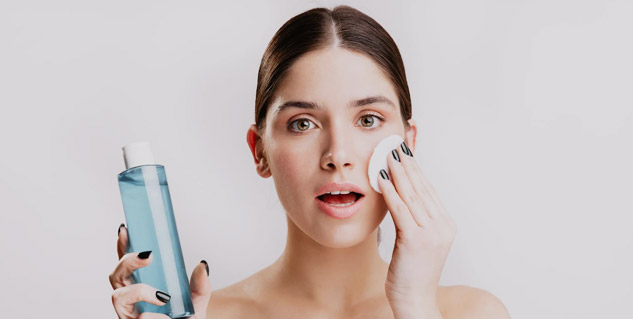 A bonus tip to a hydrated and rejuvenated skin is steam or use a humidifier. Drink loads of water all through the day and especially before going to sleep as you may be sleeping but your body is functioning still and well throughout the night. Hydrating from the inside is just as vital as hydrating on the inside.
Follow these simple and easy to do tips to ensure a nourished skin. Be consistent as change perhaps will not be evident over night. Shortly but surely you will achieve the skin of your dreams.