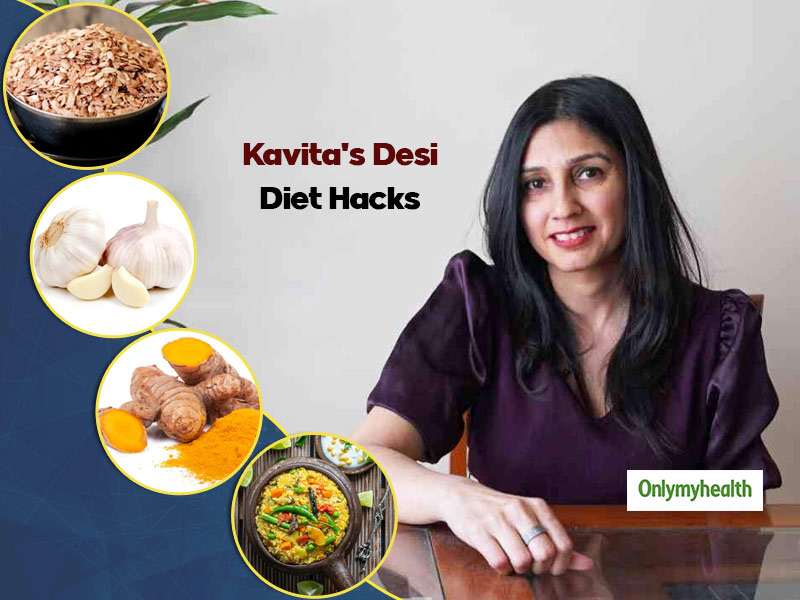 Sticking to our roots and eating the way our grandmothers did is our best bet to stay healthy. Unfortunately, since we are in a rush to adopt comfortable lifestyles, we almost forgot about most of the good habits that our ancestors had practised until a few decades ago. Somehow, they were lost along the way to (so-called) modernization). It's time for them to be updated and re-included in our lives. Below is a list of some desi hacks that can help us save our body and soul both, boost our immunity and help us score sarvagunn sampan sehat.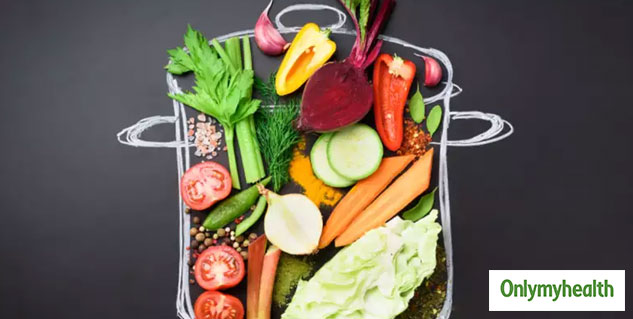 This National Nutrition Week, nutrition expert Kavita Devgan helps explain the importance of changing diet the desi-way for a healthier you:
Include garlic in your everyday diet
Every morning, you probably saw your grandpa have one or two crushed garlic pods with water on an empty stomach and wondered why. It is known today that garlic, due to 70 active phytochemicals, including allicin in it, helps to minimize the risk of cancer, cholesterol and prevents the formation of plaques in the body from keeping our heart in pink health. Take 2-3 raw garlic cloves in a day to reap its manifold benefits.
Also Read: Here's What Makes Salt Essential In Our Daily Diet, Explains Nutritionist Kavita Devgan
Khichdi, an ultimate comfort food
The smartest one-pot dish of all time - Khichdi is also perfect comfort food. Most of us have good childhood memories attached to that simple dish. It not only evokes comforting memories, eating rice raises serotonin levels (a chemical produced by nerve cells that affect our mood and social behaviour, appetite, sleep and memory) that has a soothing effect on us. It is a good idea to bring this one-pot meal back on our menus and eat it more often. Either use unpolished dals to make your khichdi or look for a ready-to-cook mix that consists of coarse moong dal flour, pea flour, rice flour, besan, and good quality spices. Also, this is a great food option for those feeling a little funny in the stomach, or having flu-like symptoms.
Good ol' turmeric
You will be surprised to hear this, but turmeric is the original probiotic. It soothes the stomach, improves digestion by strengthening intestinal flora, and when combined with high- protein foods, enhances digestion and prevents the formation of gas. It is since time immemorial known to boost immunity and hence Haldi Doodh every night or Haldi Kada every morning is a must-do. Just ensure you source turmeric from the Salem area in Tamil Nadu that has 3 per cent curcumin in it and also has its natural oils intact because that is where all the goodness lies.
Also Read: Amp Up Your Health During This Lockdown With Tips From Nutrition Expert Kavita Devgan
Red Rice Poha
Bring back some of the old menu staples like the poha and the red rice poha, which is a brilliant choice. Rich in fibre, pha comes packed with iron. Very easy to make, poha is a hea;thy breakfast option. Add some vegetables to make it even more nutrient-dense. But make sure you source packaged poha from a trusted brand, as it ensures 100% quality and has no residual powder at the bottom of the pack.
With inputs from Kavita Devgan, Nutrition Expert, Tata Sampann
Read more articles on Healthy Diet