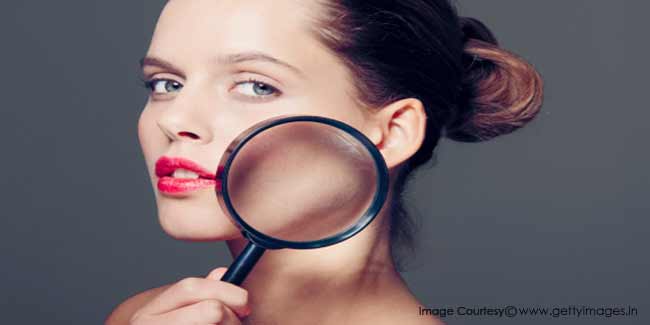 Most of us fall prey to uneven skin tone, a condition known as pigmentation. Early detection of the problem can help managing it. Read for ways to treat it.
Pigmentation is a common problem in all skin types. Brown spots or splotchy skin has many causes. Fortunately, dermatologists have investigated a variety of promising treatments.


Treatment options depend upon the severity and extent of the pigmentation problem. Patient's skin tone plays an important role in deciding if the treatment will include single therapy or combination of one to two therapies.


Age is a risk factor for pigmentation but for dark skinned people, changes in pigmentation can occur without warning at any age and can be very difficult to treat.



Hyperpigmentation
One of the most common pigmentation problem in dark-skinned individuals is darkening of the skin, also called hyperpigmentation.
Usually it is result of some type of inflammation or injury to the skin, like cut or burn or scrape, or even healed acne lesions, it can last for months or years.
Its treatment depends on if the dark areas are only confined to the skin surface or have penetrated to the deeper layers of skin.
For superficial dark spots, a prescribed topical medication can be effective. It must consist of hydroquinone, retinoic acid and mild hydrocortisone for fading away skin discolouration.
In-office surgical procedure such as dermabrasion, chemical peels, or microdermabrasion with an infusion of hydroquinone solution is needed for deeper dark areas.
Patients with light skin colour can benefit from Intense Pulse Light (IPL) or pigmented lasers.
These treatments do not guarantee cure and pigmentation can return even after healing. /using a sunscreen with high SPF is necessary for people with any skin type.
Melasma
It is a skin condition marked by brown patches on areas such as the face, neck and arms that most often affect women in particular.
It is advisable for patients to stop taking oral contraceptives and hormone replacement therapy for increased number of estrogen receptors has come forth as a risk factor for the condition.
Melasma can affect the skin in three different ways- on the epidermis (superficial layer), in the dermis (deep layer) or a mixture of these both.
Wood lamps, a light device are used by dermatologists to determine how deep melasma has penetrated the skin.
A triple cream combination of hydroquinone, retinoic acid and mild hydrocortisone with regular sunscreen use can be prove to be effective for superficial melasma.
This combination does not work on melasma which has penetrated deep into the skin. However, some patients may see positive effects through microdermabrasion, dermabrasion, chemical peels or lasers.
While lasers can be effective, they can pose risk of further hyperpigmentation and results may vary from person to person. The severity of the problem helps dermatologists decide the best mode of treatment.
Lichen Planus
It is characterised by an inflammatory disease of the skin and mouth that gives a rash of round, or oval, violet-coloured lesions. The affected skin can develop very dark, leopard-looking spots.
Steroids injections are used to reduce the inflammation and minimize hyperpigmentation, when litchen planus are caught early.
However, a progressed condition needs triple cream topical medication, mild or systematic steroids, or lasers which have varying degrees of success in lightening the darkened areas of the skin.
Early detection of litchen planus makes a lot of difference in the success rate of the treatment. Therefore, it is critical that people who experience an unexplained rash, see their dermatologists immediately for proper diagnosis.

To treat pigmentation problems due to sun damage in lighter-skinned individuals, following is recommended:
Dark spots from early sun damage occurring in light-skinned individuals tend to be more superficial, affecting only the top layer of skin. Dermatologists commonly recommend topical hydroquinone or retinol (an over-the-counter form of vitamin A) as the treatment of choice.
When topical therapy fails, superficial chemical peels containing salicylic acid and glycolic acid may be used in combination with topical therapies to enhance results and improve the skin's appearance.
Intense Pulsed Light (IPL) devices and Q-switched lasers also may be used alone or in combination with topical therapies to selectively target dark spots. Lasers and IPL devices should only be used by or under the direct supervision of a physician.
Daily sun protection with a sunscreen that provides broad-spectrum protection from UVA and UVB rays and has a Sun Protection Factor (SPF) of 30 or greater is essential in preventing further sun damage and resulting dark spots.

Recommendations taken from American Academy of Dermatology (AAD).
Read more articles on Skin Conditions.