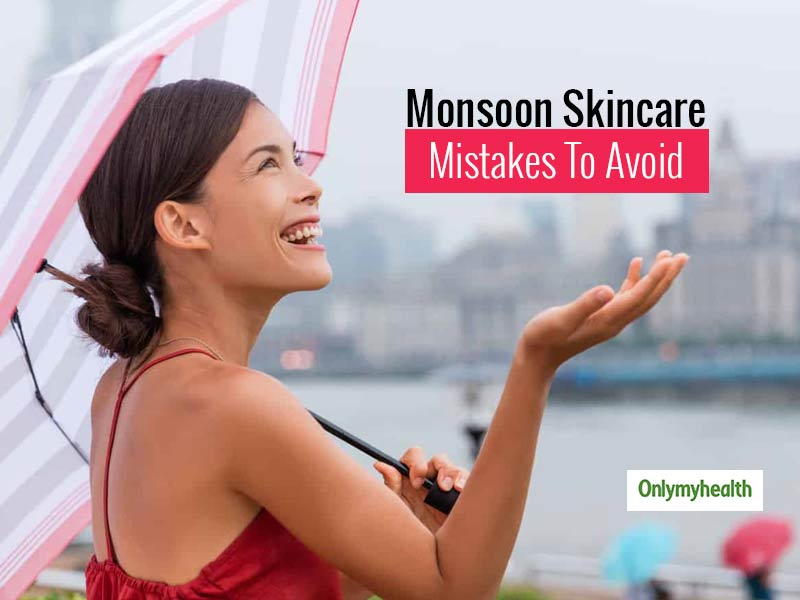 I am a pluviophile, are you too? Monsoon season just gets a lot of us so excited that all we can think about is dancing in the rain and eating hot fried snacks. In between all these joys, we often miss out on the sorrows that this may bring to our skin. Monsoon is a pleasant season for us but not so pleasant for our skin. The humid climate is not the sole culprit but some of our actions also cause damage to the skin. Have you ever pondered over as to why your skin tends to break out the most in monsoon? It is because bacteria thrive in this climate and if the skin is not cared for properly, it leads to skin infections and damage. Following a season-specific skincare routine is an important part that you should not miss. With that, let us tell you some common skincare mistakes that people do and get acne, breakouts and infections in return.
Skipping sunscreen
Sunscreen is a summer-only thing, this is nothing but a myth that most people believe. Thus, many people do not apply sunscreen in the monsoon season which can cause UV damage. The sun may be hiding behind the dark clouds but the UV rays sneakingly attack your skin. Do not leave your home without sun protection if you really care for your skin. However, do not go overboard as sunscreen has some side-effects too.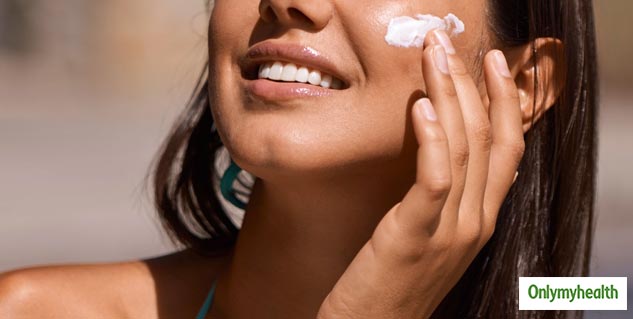 Not staying hydrated
If you are someone who cuts down the water intake in monsoon, this habit is highly skin-damaging. We might not feel thirsty due to the humidity but that doesn't mean you should not drink water. Your body suffers water loss with sweating and therefore, you must replenish the loss with water. It helps the skin in keeping soft, supple and moisturized.
Also Read: Know How Much Water To Drink In A Day
Unnecessarily putting on heavy makeup
Humidity and dirt in the rainwater can clog the skin pores. By applying layers of makeup, you are contributing to that. It makes the situation worse and causes breakouts. Specifically for people with acne-prone skin, makeup is a no-no. Also, use water-based skincare products to hydrate the skin without clogging the pores.
Not washing your face enough
The dirt and impurities on the skin might not be visible in the monsoon season but they are very much there. This is why we need to wash our face at regular intervals to get rid of all that. However, we do not recommend using a harsh face wash as it can irritate the skin and cause breakouts. Choose a herbal and light facial cleanser to cleanse the face. After that, apply a light moisturizer.
Also Read: Maskne Is The New Acne That Your Face Mask May Give You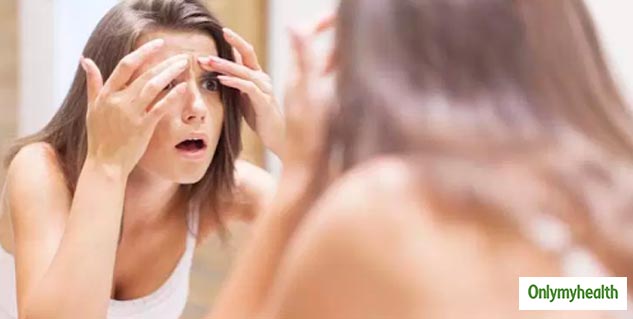 Not exfoliating
Just like cleansing, exfoliation is also required in monsoon. The dirt, debris and dead skin cells layer are there on that need to be administered. If you don't exfoliate the skin, it will clog the pores and the same old story- breakout, acne, infections, will occur. To keep the skin glowing in the raining season, exfoliate it.
Additionally, you must also take care of your diet and stay away from consuming a lot of fried items. Take care of the skin to retain its natural glow.
Read More Articles in Skin Care