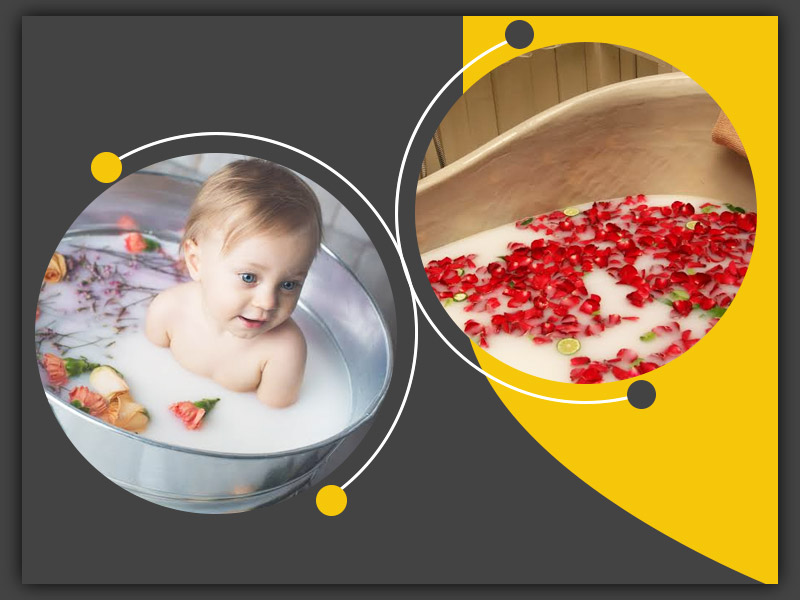 It may seem unusual to soak your body in milk but it has proven benefits and people have been utilising them since ages for various skin benefits like exfoliation, glow and moisturisation. The lactic acid found in milk breaks down the bonds that hold your dead skin cells together. The fats present in milk also help in moisturising your skin without an oily feeling on your skin. Milk bath also gives a feeling of relaxation, by calming the mind and body. Read further to know about the beauty benefits of taking a milk bath and how to do it at home.
Milk bath benefits
Milk bath has several beauty benefits. Many people claim that using milk is a part of their beauty regimen. Milk baths can refresh your skin and it also has various psychological benefits too which cannot be overlooked. It can be an excellent way to relax yourself after a hectic week. Here are the 6 main benefits of milk bath:
1. Smooth hair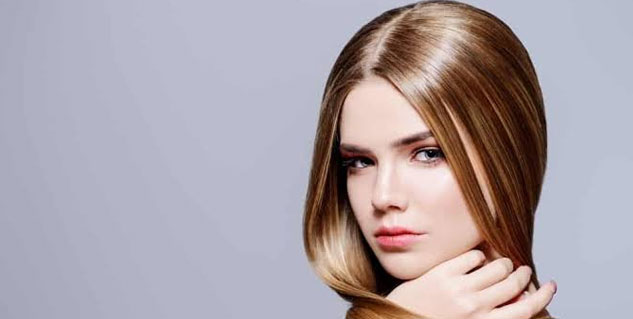 Milk acts as a natural moisturizer. You can soak your body as well as hair in milk bath and just let it stay for 20-25 minutes just like your conditioner. Though, you must rinse your hair with regular water after soaking them. Proteins present in milk promote hair growth and make them softer and easy to untangle.
2. Relieves stress
You can use warm water to indulge yourself in a luxurious self care bath. It helps to relax your muscles as well as the mind. You can also use various herbs and scents to enhance your experience. Using warm water for milk bath also helps in relieving headache.
3. Treats sunburn
Milk is being used since a very long time to lighten tanning. Milk baths can help in soothing sunburns as it also nourishes your skin. It is believed that if someone takes a milk bath on regular intervals, it can also help in improving dark spots and sun damage.
Also read: DIY Milk Bath: Make Your Milk Bath Mixture For Softer Skin
4. Anti-ageing and soothing skin
There are no scientific studies that prove milk has anti ageing properties. And, milk moisturises our skin and soothes it. If we keep our skin well hydrated from outside as well as within, it tends to age slowly.
5. Improves inflammatory skin conditions
It is also believed that it can give you relief from dryness, psoriasis and eczema. However, there are no scientific researches in its support. You must consult your dermatologist before hand to prevent any accidents if you are suffering from any skin problem.
Also read: Learn To Make Body Wash At Home For Soft skin, Check Out 3 DIY Body Wash Recipes
6. Exfoliation and glow
Milk contains lactic acid which helps a lot in exfoliation. You can also use buttermilk as it can be more beneficial for removal of dead cells from the body. Exfoliation along with moisturisation makes your skin plump and glowing.
How to make a milk bath?
You can use 1.5-2 cups of milk in your bathtub to make a relaxing bath. If you are using milk powder, you can use upto 1/3-1/2 cup, but it is advisable to use fresh cow milk as it is more beneficial and budget friendly. You can also experiment by adding essential oils, rose petals, a cup of oatmeal and bath salt. You can also light up your surroundings with lavender candles. This fragrance compliments the bath very well. It helps you relax and improve sleep quality. You can also experiment using various kinds of milk like almond, coconut, soy, or buttermilk, instead of regular cow milk.
Milk bath can be considered as a good self love session. Even if you are lactose intolerant, your skin will not affected by it. But you must not use milk if you are allergic to milk. Vegans can also enjoy these luxurious baths by using alternatives. The results might differ from one product to another but you can still give it a try.