According to a new research, the risk of a heart attack in a woman increases after 10 years of menopause. One of every three women suffers from a heart-related disease.
The team has deciphered that menopause comes with a number of adverse effects such as depression to vascular aging and hot flashes – typically seen as artery stiffening and endothelial dysfunction.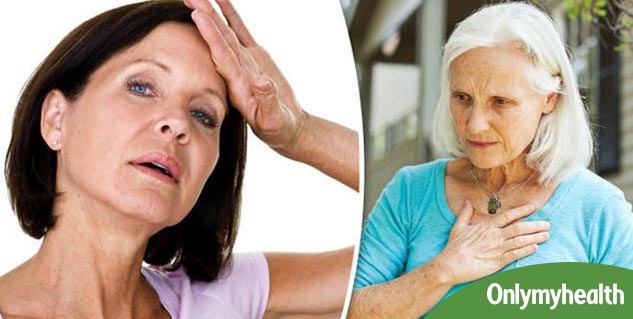 "Perimenopausal and early menopausal women are more vulnerable to increased risk of cardiovascular disease," said JoAnn Pinkerton, executive director at the North American Menopause Society in the US.
"With fluctuating and then declining estrogen during the menopause transition, it is important to monitor mood, blood pressure, lipids, blood sugars, and body composition because of the increased risk of abdominal fat.
"Healthy eating and exercise are encouraged, with an individualized discussion about benefits and risks of hormone therapy," Pinkerton added.
For the study, 138 menopausal women were examined for the association of symptoms, moods and quality of life measure with the important markers of vascular aging – one of the major risk factor for the development of heart-related diseases.
Vascular dysfunction and arterial stiffening were linked with more recurrent and severe menopause symptoms and a poorer quality of life.
The findings were published in the journal Menopause.
Read more Health News.
For more related articles, Download OnlymyHealth App.