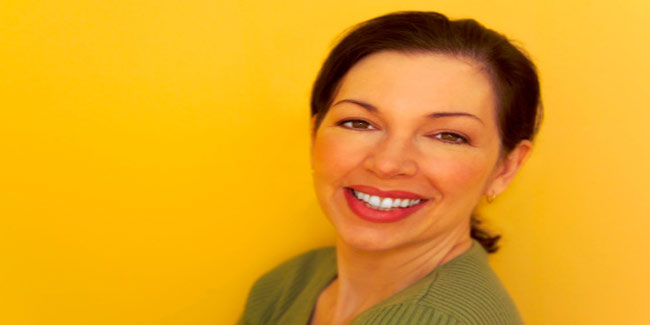 Menopause which is often referred to as mid life crisis is something that every woman goes through. For some it happens a little earlier than it is supposed to. Could you prevent it?
A woman's fertility gives way to a new life, and this is also the time when menstruation cycle is on, something that one cannot possibly avoid. Then the sojourn from this journey happens, only this time it is a stop made for the rest of her life.

Menopause is the time when a woman's menstrual period stops permanently. A woman's periods can stop for a while and then kick off once more, and this why a woman is considered to have been through a menopause only once the periods have stopped for about a year. Now you can well understand that the beginning of menopause marks the end of fertility for a woman, in other words she can no longer become pregnant. Menopause poses as a threat to women; this is largely because a lot of things change for women upon hitting menopause, but the sad fact is that it cannot be prevented. Instead what you can do is, make changes so that your menopause can be managed by preventive healthy lifestyle choices.




Eat a Good Diet
It is essential that a woman who is heading towards menopause keeps healthy by eating a well balanced diet, which includes fruits, vegetables, and whole grains while keeping saturated fats, oils and sugar at a low. Doctors also recommend you to take 1200 to 1500 milligrams of calcium daily. You should also find out from your doctor on whether you need supplements too.

Regular Exercise
Here is another thing that one must do in order to manage the situation of menopause. By doing physical activities you can help your hot flashes, and therefore you are recommended at least 30 minutes of exercise daily. This will also ensure that you are saved from other health related conditions such as cardiovascular disease, diabetes, and osteoporosis.

No Smoking
Smoking does not help with anything, and sadly it does not even help to keep your relaxed and calm as opposed to what people generally believe. This is why you must quit smoking by all means. Smoking will definitely increase your hot flashes and will bring on the event of menopause earlier than it us usually supposed to. Smoking also increases the risk of heart disease, cancer, osteoporosis, stroke and such health issues.




Sleep Well
If you want your mid life to go well, and menopause not to pose as a threat to your life then you should get adequate sleep. When you exercise during the day you will realise that at night you are tired and you would rest well. Hot flashes can disturb your sleep and so you must sleep in a cool room, and dress in layers and always keep a glass of cold water close to you.

Watch your Blood Pressure
Women who are at the risk of cardiovascular diseases like high blood pressure doubles when estrogen production declines during the event of menopause. You must make sure that your blood pressure is normal and that is why you should get it checked ever so frequently. But if you are eating right, and exercising regularly then you will definitely have a controlled blood pressure.

Menopause can be diagnosed by a general practitioner if he or she has your age, your menstrual patterns and gets feedbacks from your regarding your symptoms.

Read more articles on Menopause and Bladder Control.