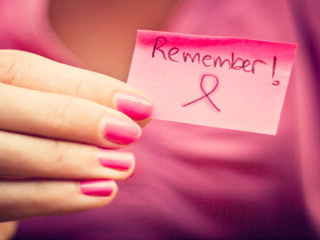 A new report has put India's fight against cancer in a bad light. The report suggests that the number of cancer cases in India are increasing in a fast pace while there are very few doctors to attend to the cases.
In an alarming new report it is being suggested that there is a massive rise in cancer cases in India, while medical facilities and doctors are hitting an all time low.

This means that every year more and more patients would succumb to the dreaded disease while authorities will be able to do little to save lives. The latest report suggests that there are only about 1600 expert doctors to tackle cancer, and it is saddening to know that this gap cannot be covered anytime soon.

Every year the nation of India witnesses numerous deaths caused by cancer, in fact as many as 500,000 people die each year due to cancer. This number can be expected to rise, by the year 2015 according to WHO. The most common cancers among men are lung, oral, lip, throat and neck, while women suffer more from the cervix, breast and ovarian cancers.

Apart from a dearth in the number of available doctors, according to the health ministry, out of the 300 cancer centres in India, about 40 percent are not well equipped with the advanced cancer care equipments. It is being estimated that the country would need a minimum of 600 additional cancer care centres by the year 2020.

One of the top cancer specialists in India, Dr. Purvish Parikh said in a statement, "It is true that the shortage of cancer doctors is out of proportion with the shortage in medical manpower in other specialities. There are some 1,500 oncologists in India (medical, radiation and surgical). There are 50 pediatric oncologists and 30 gynaecological oncologists. Though they are not all concentrated in the metros — Nashik has four medical oncologists, Indore has five — there is no denying that there is a problem that we can only manage if we look for innovative solutions".

The bad state of the resources to fight cancer comes to light when you compare the 3 medical oncologists for breast cancer in the Tata Memorial Hospital, to the 250 medical oncologists in MD Anderson Cancer Centre in Houston.

Read more on Health News.
Image Courtesy: gettyimages.in
News Source: nvonews.com



.