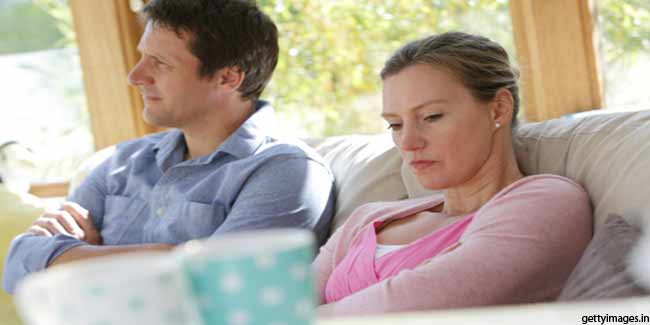 Marriage and Sex- This article brings to you some common marriage mistakes that women make. Little positive actions can make a great difference.
For some women, the transition from exciting dates to marriage is inexplicably difficult. Although, marriage can spurt adjustments and difficulties, silly mistakes can weaken the foundation of your relationship. Here are some common marriage mistakes that women make. Remember that little positive actions can win a great deal of good.
[Read: 5 Surprising Things Men look in a Wife]
Insecurity towards other Women
A common marriage mistake women make is being constantly threatened by the other women. Don't be jealous of the other women around your man. Remember that your husband has chosen you as a life partner. Therefore, it is wise to focus on energies that will keep his eyes on you rather than be insecure. Negative and insecure thoughts can give birth to an unnecesary sense of helplessness and anger.
[Read: Ways to Overcome Jealousy in a Relationship]
Being too emotional
Mostly, men resolve their problems analytically while women give preference to their emotions. Don't let your emotions dictate you and control every bit of your action/s.
Withholding sex to 'teach him a lesson'
Some women use 'sex' as a tool of punishment; this is not the right thing to be done. Sex is the most intimate part of marriage; whoever uses sex as a way to control the other partner does not value the relationsip as much as he or she should. If you have any point of difference with your partner, sit together and sort the problem by discussing about it.
Being over Accommodating

"Post marriage, some women become over-accomodating and are ready to give up their wishes", says a Denver-based clinical psychologist; however, what women don't realise is that by being over accommodating, they are not becoming a part of the marriage, but an accessory.
Complaining, Nagging and Criticising
Complaining, nagging and criticising fell under the most commonly given answers that men gave when asked what their wives do that bothers them. Hence, don't make these mistakes; remember that love is not about owning someone entirely. You have to accept his choices and move ahead. No one likes being criticised and torn apart.
[Read: 10 Ways to be a Good Wife]
Trying to Control Him
Another common complaint by married men is that their wife tries to control them. This is the biggest marriage mistake that women make. Every individual is a master of his/her own will and men are not an exception to this fact.
Read more articles on Sex & Relationships