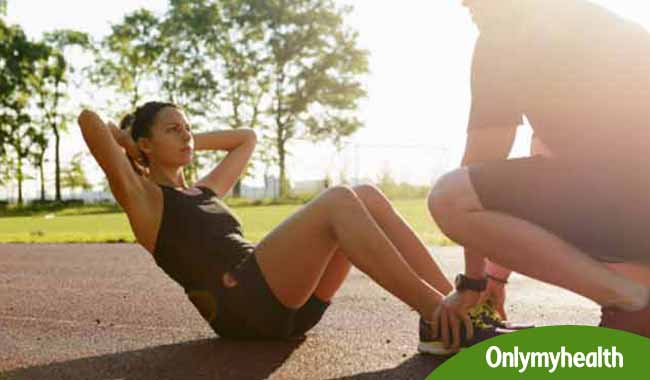 A lot of people are joining the gym and trying to find some ways to get abdominal muscles. There are many ways to make abs routine more effective, and weight training and a good diet are integral parts of it. The thing one should actually do to achieve a great physique is challenging oneself to push the boundaries.

Ab workouts with weights for men are many, but how many are actually effective? After all, we all agree that the old school exercises such as crunches are passé. Now you have to challenge yourself with heavier weights, and good form in order to get your exercises right. Flowing from one exercise to the next is the key, and keeping good form will prevent injury or strain in your neck or shoulders. Ab workouts with weight for men are indeed many, but we bring to you the definitive guide to the best of ab exercises using weight. You could also find these to be good tips to make abs routine more effective.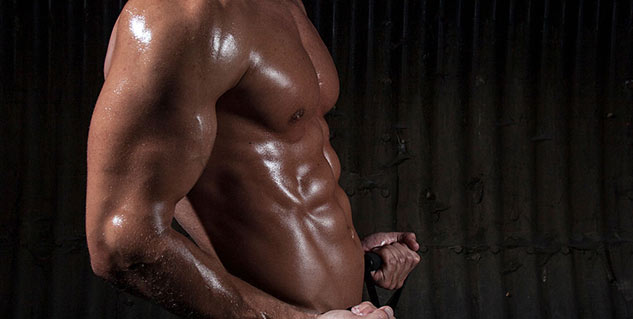 Read: 10 Minutes Workout Routine to Get Rid of Muffin Top
The Swing
This is a great workout, but you need to be a little careful when performing this exercise. Why we say this is, because this involves the swinging of weight, and if it slips from your hands, then you are in for some trouble! You might want to start this exercise with a light weight that will allow you to get used to the motion. Hold the dumbbell with both your hands, while you bend down from your hips and hold the weight as it hangs between your legs. Now you need to push your hips forward in order to raise it to shoulder level. Then go back down, and repeat this ten times. This is certainly a great ab workout with weight for men.
The Russian Twist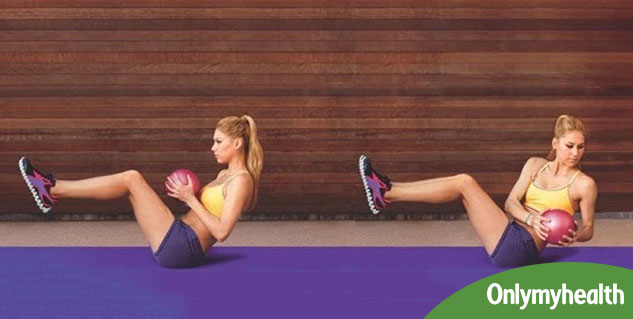 Read: 5 Best Bicep Building Workouts You Must Try
This exercise is a great way to make abs routine more effective. This exercise requires you to use a dumbbell or a weight plate. You have to sit on the floor and start with your hips and knees bent 90 degrees. Then you have to use the weight and straight it out in front of you while your back is also straight. At this point, you have to twist your upper body to the left, and then twist it to the right. Continue this for 10-12 repetitions for 3 sets.
The Woodchop
A classic exercise for your abdominal muscles to develop, this is definitely a great abs workout with weight for men. You have to squat with the weight in your hands, keeping it put on one side of your body. You need to slowly raise it across your body right up till your head, thereby placing your hand on the other side of your body until you are fully standing up. Then you have to go back down to the first position. Continue this exercise for 12 repetitions, and take 3 sets.
Side Bend Exercise
A fairly easy exercise that helps mostly your side abdominal area, this requires two dumbbells. You have to hold the dumbbells and stand with your back straight. This is a good tip to make abs routine more effective, as the pressure falls directly on your sides. Remember your head should also be up and straight, and bend only the waist. You have to breathe as you bend on one side, and hold that position for a second, then again come back. Continue this for 10 on each side.
Image Source: Getty
Read more articles on Exercise & Fitness.
For more such articles, Download OnlymyHealth App.