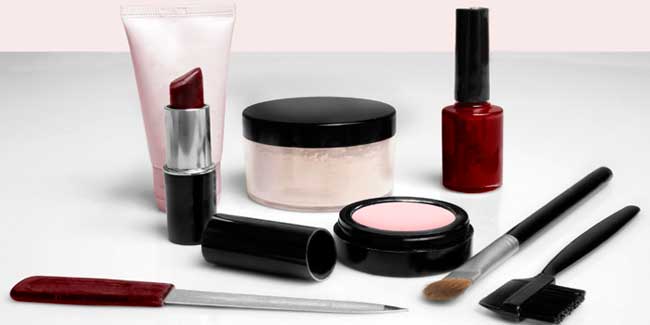 Are you tired of managing innumerable cosmetics in your bag? If you are completely clueless on what cosmetics you should carry with yourself, here is a list of all make-up essentials that are sufficient for you to get the right look when going out
Makeup essentials you should have
Kohl/kajal: They are essential as they outline and provide definition to your eyes. Make your eyes look striking and a prominent feature of your face.
Mascara: Another essential makeup for the eyes which give character to your eyes making them look big as volume is added to the eyelashes.
Foundation: Few are blessed with even skin tone and for the rest; foundation is the saviour as it evens out any skin discolouration providing a flawless appearance.
Concealer: This essential makeup can be used to conceal flaws such as dark circles, skin pigmentation. Use one which is closest to your skin tone.
Blush: This gives a healthy and rosy tinge to your face. Makeup is incomplete without a little blush on the apple of cheeks.
Eyeshadow: It helps brighten up the eyes and lends character to them.
Lipstick: A must do for a makeup kit as it helps define your lips.
Makeup brushes: It is needed for the efficient application of eyeshadow, blush and foundation.