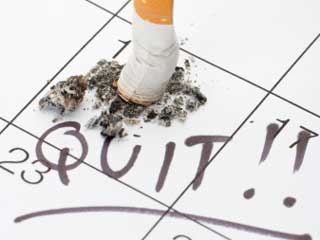 A Maharashtra-based social activist urged people to observe this Independence Day as 'freedom from tobacco' day. Spreading awareness through his NGO, the activist wants people to make Maharashtra a tobacco-free state.
A social activist based in Gadchiroli, a district in Maharashtra, asked people to observe this Independence Day as 'freedom from tobacco' day.

The founder of an NGO named SEARCH (Society for Education, Action, and Research in Community) Dr. Abhay Bang said in a statement "freedom from Britishers has now become an old thing. Every year a new colour should be added into it Independence Day. This year's August 15 should therefore be observed as a 'Freedom from Tobacco Day'".

While discussing the harmful effects of tobacco use, Dr. Bag said that 35 per cent adults in India are habituated to tobacco.

Surprisingly, even in poverty stricken and backward districts of Maharashtra like Gadchiroli, the percentage of tobacco users is as high as 60 per cent. These figures are based on a study conducted by the NGO.

Harmful substances like tobacco, kharra, guthka, bidi, cigarettes, and other items like flavoured nuts and paan masal can be the cause of fatal disease like cancer. Addiction to these things can also put a person at the risk of a heart attack, paralysis, and high blood pressure, told Dr. Bang.

The government in the state has put a ban on the sale of flavoured tobacco and supari-mixed products. Dr. Bang told that the implementation of the ban and a campaign against tobacco has also begun in the district.

He further said that people must be determined to make Maharashtra a tobacco free state on this Independence Day by not consuming tobacco and by not encouraging others to consume it.

The NGO SEARCH has also carried out a successful campaign against liquor in the district earlier.
Image courtesy: Getty Images
News source: dnaindia.com
Read more Health News.