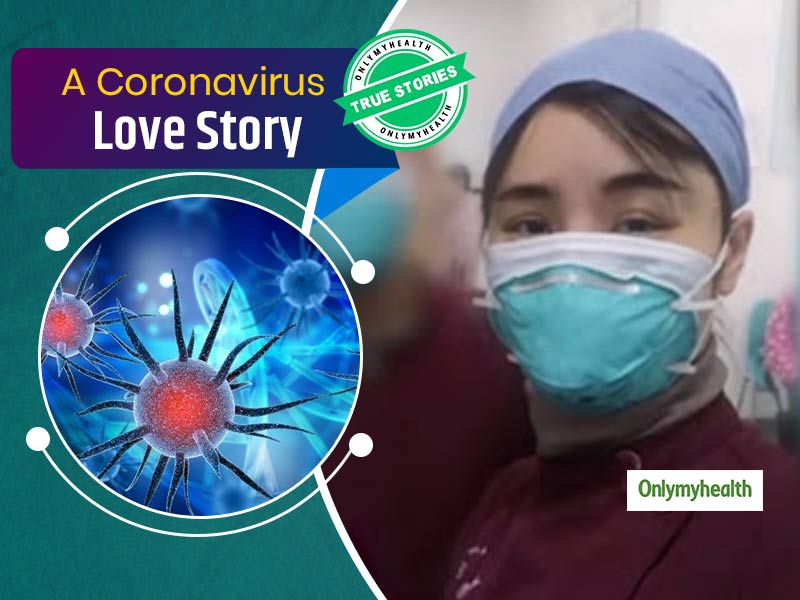 Coronavirus is spreading like anything with more number of cases coming into light every passing day. This virus, which originated from Wuhan in China, now has become a cause of concern across continents. It has raised alarms in several homes, where not just the patients but also the family members are equally suffering. A recent vlog by a Wuhan couple caught everyone's attention where the husband has been nursing his wife, who was recently tested positive for the COVID-19. Li Ting, the lady, who is also an emergency room nurse at the Central Hospital of Wuhan, was tested positive for coronavirus in late January. The beautiful video named 'Our Coronavirus Diary' documents how one can be with someone in health and sickness too. Her husband, Hai Tang, who also happens to be a professional cameraman, has been documenting the journey of how the couple is striving hard to fight the virus.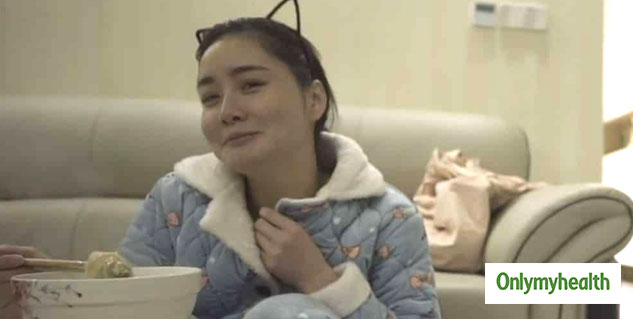 Also Read: The 5 Questions To Determine Whether Your Cold Is Coronavirus
How it Started...
Since her hospital for the epicentre of the outbreak and she was a part of the team of nurses taking care of the coronavirus patients in the emergency room, she was somewhat prepared for it. In the first episode posted on Jan 31, Li said that she is facing it with a positive attitude as now nothing much can be done about it. On this, the husband, with all the love and care, has been by her side since the starting, nursing her to be alright as soon as possible. He mentioned how he is doing his bit in along her wife become alright. Initially, when she was tested positive, her symptoms were mild and was told to go in for a self-isolation. The video documents them sending their child to their grandparents for him to be safe. During the whole time, Li Ting takes ample rest while the husband does all the household chores and even cooking his wife's favourite meals to make her smile. The videos show how he does everything possible to keep her safe and also disinfect the whole house time and again.
The Husband's Health
Li Ting made sure that her husband was safe as they self quarantined themselves in separate rooms. Apart from the symptoms, her anxiety left her irritated most of the times, but the husband remained calm only to help her wife sail through these difficult times. Being a nurse, she was well aware of the deadly virus and ensured her husband stayed away from her every time. She even taught him how to wear the suit and proper ways to disinfecting the apartment and himself for complete protection. Despite the husband wanting to hug Li Ting during such painful times, he could only stay away, speak to her on a video call and be there to help overcome the pain. Li Ting kept shooing away Hang only with the fear that he could get the same virus. A day when Li was in the worst of her health, they visited the hospital only to get to hear the good news that her condition was only becoming better.
The Day 7 Of Coronavirus
The seventh day of the infection was extraordinary as Hai Tang got a bunch of flowers and a cake only to lay them in Li Ting's room as it was their 4th wedding anniversary. She was almost in tears when she realised how he would have done this in a city which is under lockdown. Li Ting on her Weibo microblog wrote how she wanted to reciprocate the same to the husband but couldn't. There even was a letter which had a note from Hai Tang stating that once the coronavirus is over, she could ask him to take her anywhere in the world.
Li Ting, The Nurse
Being a nurse, she was well versed on how difficult it could be for the general public to keep up with the pandemic. On her microblog, she kept giving out messages on how one could cooperate with doctors during the nucleic acid test. She said how nucleic acid tests require a swab from the nose and throat, and she did the procedure herself to help everyone. But, her condition started to decline and was hospitalised, where she kept sharing videos on her Weibo microblog about her struggles. The recent Weibo post done on March 5 stated that now her condition is better and most of her nucleic acid test results are soon coming to be negative.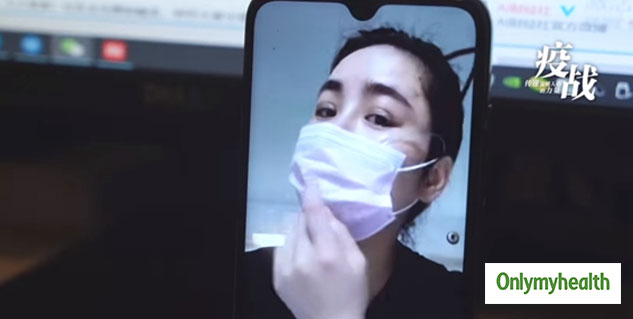 Also Read: COVID-19 Quarantine Experience: Mamta Sachdeva Shares Her Close Brush With The Deadly Coronavirus
What kept her going was the love her husband showered on her throughout her illness. On an ending note, as told to China.org.cn, she asked her husband if he had any regrets marrying her, in a video call from their bedroom. To this, the husband lovingly replied, "I only regret not meeting you earlier in my life."
IMAGE COURTESY: China.org.cn
Read more articles on Miscellaneous