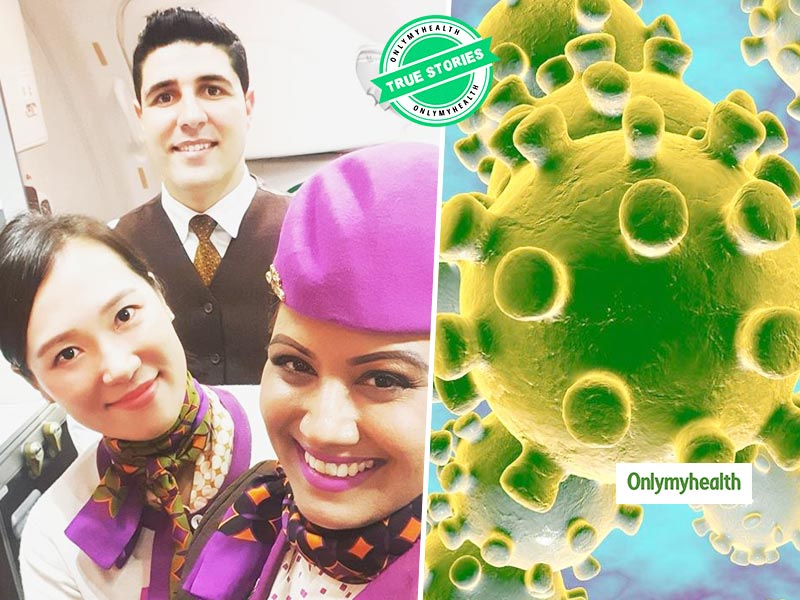 Coronavirus is the buzzword everywhere. Everyone is talking about this outbreak, sharing important information on social media and also reaching out to those in need of help. Amid every coronavirus news making round, here is how this lady named Mamta Sachdeva, an International flight manager and a noted vlogger documented her experience when she kept under observation (quarantine) after revealing her past travel history and flu-like symptoms. She had travelled to China, after which she started showing signs of cold and cough, which also happen to be early visible symptoms of COVID-19. She opened up to her viewers on her youtube channel, where she tells how zapped she was when she was suddenly put on quarantine and how finally her symptoms were declared negative for coronavirus. Originally from Moga in Punjab, she now lives in the UAE. She put up a post on her Instagram account, stating how she was unwell and was battling a lung infection.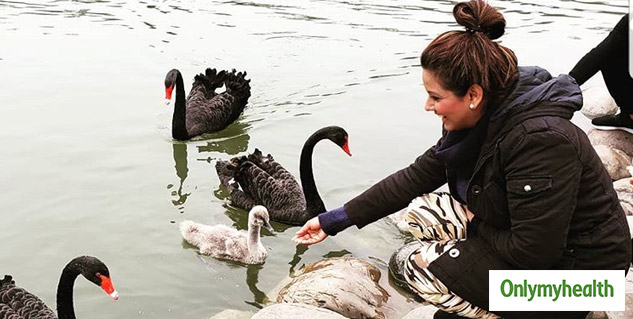 Also Read: COVID-19: How Too Much Information On Coronavirus Is Becoming A Problem
It all happened how she had gone to the hospital to show her son but got herself admitted. Mamta Sachdeva said how her health started to decline after she came back from her visit from China. She even told how she already had a sore throat before heading to China, which only get worse with time. She also started to see some similar symptoms in her child with some mild fever, throat congestion, etc. She immediately saw a doctor during which she mentioned how she came back from China a few days back. This is when the alert started and was told to be put in isolation owing to her past travel history.
I was So Under-Prepared For This, Says Mamta
Mamta said that she could not meet or talk to anyone while in isolation. Doctors used to come in for treatment and test her wearing a proper coronavirus protection suit. My every move was under the close supervision of the doctor. Despite the fear of getting coronavirus, Mamta kept herself strong and did not lose hope of going back home all fine. She was told 14 days of isolation but was discharged in just two days. Mamta said that nurses used to give medicines from time to time while in isolation. The doctor took samples from the nose and throat, to which she said even though the experience was painful but was undoubtedly necessary for timely diagnosis and treatment. Blood samples were also taken. It was the phone kept on her side, which rung one day, giving her the best news that she could get during that time. She was told that all her tests came out to be negative, and she did not have coronavirus. After this close call, she now knows how important it is to stay safe and healthy and is essential to take care of the family.
Also Read: Coronavirus Outbreak: Planning To Travel Abroad, Take Note Of This Doctor Verified Travel Advisory
Prevention Tips: The World Health Organization has given some guidelines to prevent coronavirus:
Wash hands with soap and water or use alcohol-based hand sanitizer.
Keep your nose and mouth covered with handkerchief or tissue paper, or cover mouth with an elbow while coughing.
Stay away from people who have cold and flu symptoms.
Do not consume raw meat and eggs.
#coronavirusindia :

छोटे छोटे आसान कार्यों से #covid19 से आप स्वयं और दूसरों को भी सुरक्षित रक सकते हैं। आयिए, आज से शुरुवात करें।#SwasthaBharat #HelpUsToHelpYou pic.twitter.com/PkW3Kq4spW

— Ministry of Health (@MoHFW_INDIA) March 10, 2020
Read more articles Other Diseases