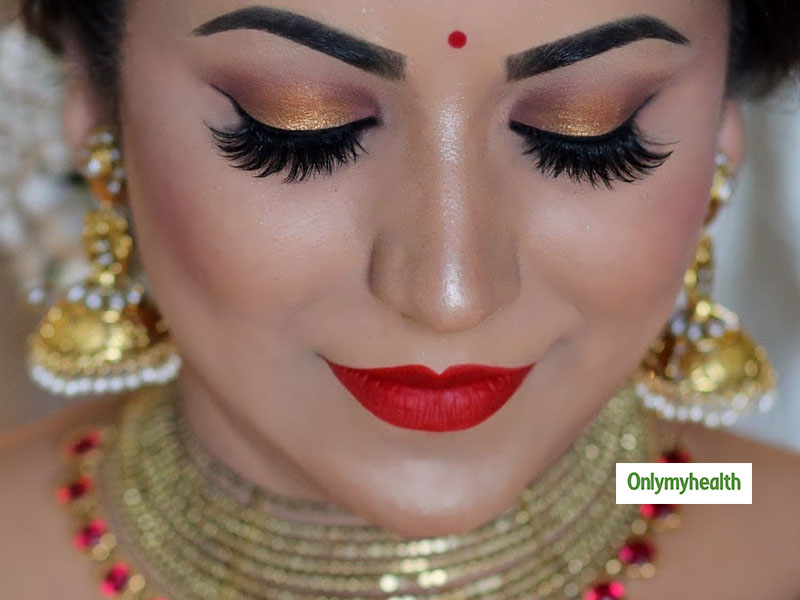 One of the important aspects of The Festival of Lights is getting dressed according to the traditions.Take out time to look your best to celebrate the festival of lights with zest and fervour.
Deepawali or Diwali is the biggest of all Indian festivals Hindu festivals. One of the essential aspects of The Festival of Lights is getting dressed according to the traditions. Vibrant colours, light and illumination mark the festivities during Diwali. Besides celebrating the festival of lights with zest and enthusiasm, take out time to look your best. Here's how to wear clothes that reflect the joy and excitement of this festival.
Traditional attire is the best
You can check out a wide range of silk sarees on Amazon
You can wear sarees, with rich borders. Or, why not try a plain crepe or chiffon saree with a brocade blouse. Or, wear blouses adorned with mirror work, sequins, or crystal. If you want to wear gold trimming, try dull gold. You can go for beads, stones and crystal trimmings on clothes. Or, perhaps, a churidar-kurta ensemble with a heavy sequinned "dupatta". For the night, wear warm and more luxurious colours, like shades of red, magenta, orange, maroon, or dark pink. Purple can look rich. During the day, you can go for lighter colours like yellow, light pink, lime green, pista green, mauve, light blue and so on. Look complete with jewellery Jewellery puts the finishing touches to our attire.
Makeup Colours
Also Read: Take Cues From Bollywood Divas To Rock Your Festive Fashion
On Diwali, you should use a more intense colour because of bright lighting. So, you will need extra touches to counteract the effect of fluorescent lights; otherwise, your face will look pale and drained of colour. Remember to cleanse and tone the skin first. Apply moisturiser if the skin is dry. If the skin is oily, apply astringent lotion. Then, use the foundation.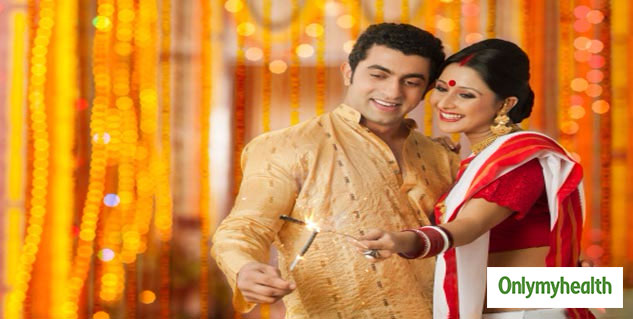 Foundation
Add a drop of water to the foundation before applying, to give a lighter coverage. Using a moist sponge, spread it evenly. You can use a gold-tinted foundation for special occasions. Then apply loose powder and using cotton wool dust off the excess. You may apply blusher now. Apply it on the cheekbones, going slightly upwards and outwards. Then, apply highlighter on the cheekbones. Highlighters should not be white. Choose from ivory colour, very light beige or pale pink.
Also Read: Fashion Trends For Men: Upgrade Your Wardrobe With Latest Style
Touch Ups
Go in for more shadowing and more highlighting. Deepen the shadowing in the crease of the eyelid. Use browns, bronze and gold. Apply the lighter brown on the upper eyelid, and dark brown eye shadow can be applied in the socket or crease of the lids. Highlight under the brows with gold, ivory or light coloured eye shadow. You can also use gold eye shadow to shape the eyes and along the bone line. Outline the eyes with a dark eye pencil or eyeliner. Apply eyeliner on the upper lid, close to the lashes and smooth out with cotton bud. Gently blend a line of kajal or eye pencil on the lower lid.
Lip Makeup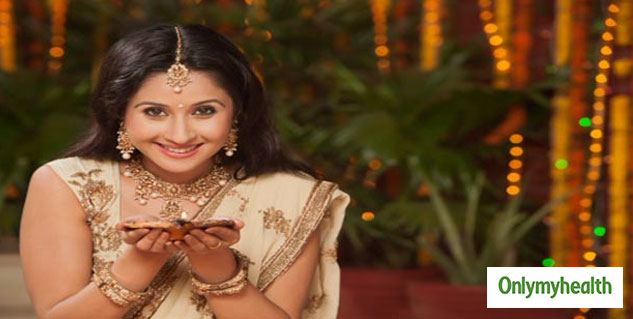 A pearly shimmer or a glossy look on the lips is very much in. Use a bright lip colour with frost (silvery shine) or shimmer (glossy). Red and shades of red have made a comeback. Try shades of red for the night. Shades of red, like cherry, rose, plum and red itself are in. Metallic colours are also famous for lipsticks and bright, but warm, colours like coral, burgundy (dark wine), dark mauve, bronze, along with shimmer.
Jewellery
A dull oxidised gold may be better than bright yellow gold. Western designs, like geometric ones, or small pendants and delicate necklaces, can be worn. New materials are being used nowadays–like brass, bronze, copper, mother-of-pearl and crystal. White jewellery is the present fashion trend, whether it is white gold, platinum or dull silver. Stones, in almost every colour, can be worn. Pendants and earrings, studded with white and coloured stones are popular. Among rocks, the Rajasthani "Kundan" style can be used or delicate "minakari" in the traditional colours. Traditional Rajasthani jewellery has a vibrant look and is also apt for festive occasions.
Read more on Fashion & Beauty