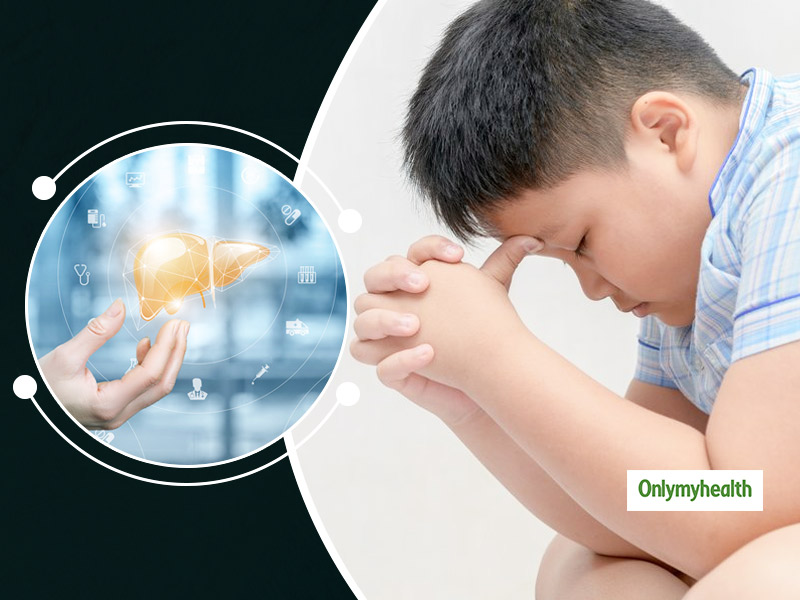 Liver disease is a growing concern among all age groups. According to a study, about one million people are suffering from the liver disease every year in India. Besides, according to the World Health Organization, it is one of the ten causes of death in India. The liver is an integral part of the human body. It mainly performs many functions such as digesting food, removing toxins from the body, transporting blood to other parts of the body, etc. But when the liver is unable to perform any of these functions, then that condition is called liver disease.
A recent case of liver transplant in 6YO old is certainly an eye-opener. It made it clear that organ transplant is not just a thing for the aged. 6YO Sarvesh from RR Nagar in Bengaluru was bought to Aster RV Hospital in a very severe state. The kid, who underwent a liver transplant, was suffering from a tumour called hepatoblastoma. The tumour was that big that it had occupied the whole of the liver. The initial symptoms stated to show in December 2019. The child had earlier underwent 6 chemo cycles and was very sensitive to the therapy for more chemotherapies.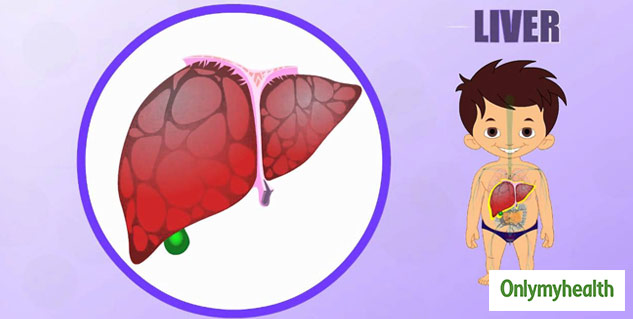 Also Read: Fatty Liver Disease: What Is Fatty Liver Disease, Symptoms, Types And Diagnosis
Liver Diseases In Children
Not just in adults, now the liver disease has become a common occurrence in kids too. Dr Chetan Ginigeri, Consultant, Pediatric Intensive Care, Aster RV Hospital, explained the importance of post-operative care, "It is a complex task to take care of liver disease in children. As the liver coordinates the entire energy supply, waste management of body cells and stops the bleeding from injury and enables healing; any disease-causing suboptimal function will have a cascading effect on every aspect of child's growth. Poor feeding, poor digestion, irritability, sleep disturbances and overall growth failure, to name a few."
Handling this case was Dr Rajiv Lochan, Sr. Consultant – HPB and Liver Transplantation Surgery, Aster RV Hospital. He mentioned how chemotherapy is given to shrink the tumour, making the patient fit for operation. But some cases the tumour outgrows to such an extent that removing the tumour is hardly impossible without leaving the liver behind. Hence, there comes the need for a liver transplant. "This was the condition of Sarvesh that we had to look for a donor for a liver transplant. In Hepatoblastoma, a liver transplant is advisable for the kids to lead a normal life by following some guidelines. Also, a relapse in this tumour is negligible."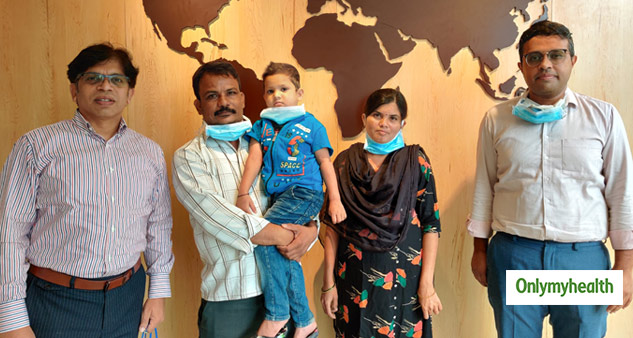 Who Was Sarvesh's Donor?
Luckily, Sarvesh found a donor in his mother who was told to undergo a transplant assessment. The operation lasted for 16 hours. In this, a portion of the donor's liver (left) was replaced in Sarvesh's liver. The liver was joined with blood vessels and a bile duct for the successful completion of the transplant. Also, as this happened during this time when COVID-19 scare is at paramount, all necessary precautions were taken to safeguard the child and the mother from COVID-19.
What Are The Symptoms of Liver Disease/Tumour In Kids?
Besides, liver disease refers to diseases that affect liver function. Liver diseases are mainly of several types like hepatitis, liver damage, liver inflammation etc. Watch out for these symptoms in kids to diagnose the onset of liver disease in kids:
Enlarged liver
Jaundice- Usually, jaundice is more common in newborns. If it is not treated at the right time, it can also cause the death of children.
Liver cirrhosis- When the cells in a person's liver are depleted, and fibre cells are produced with them, the condition is known as liver cirrhosis.
Difficulty in digesting food
Fatigue- Those with a liver disability will feel more tired than often. Also, those who face difficulty in doing routine jobs should get themselves checked.
Excessive itching- If a person has itching, it can be a sign of liver disease. That is why he should get it checked, and possible treatment should be done.
Vomiting- Another symptom of liver disease is vomiting. Some people do not take vomiting seriously, resulting in severe illness.
Watch: Somethings that you must know about liver cancer too:
Also Read: Mask Or Not To Mask Your Little Ones? Here's What You Need To Know
What Can Prevent Liver Diseases In Kids?
Did you know that not just adults but even kids have a drastic impact on their overall health in comparison to what they eat? Kids are most prone to non-fatty liver disease, which means not only excess of alcohol or smoking could be a reason for liver diseases. Liver failure is also a common thing now in kids, leading to an increased need for preventive care methods for liver diseases:
1# Keep a check on the weight: Childhood obesity is a rising concern, which contributes to liver diseases. Hence, do not let their weight cross the healthy mark.
2# Eating nutritious food: Like any other disease, in liver disease, nutritious food is what helps the most.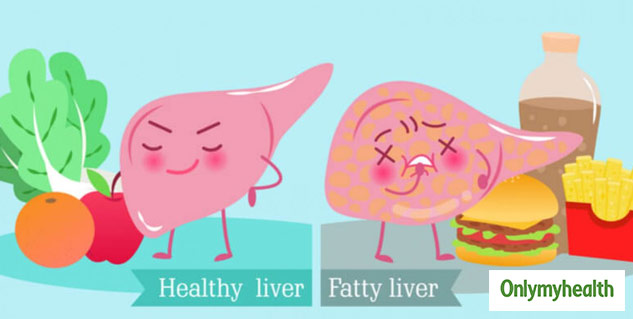 3# Take care of the skin: A person suffering from liver disease should take full responsibility of his/her skin and avoid any infection.
4# Wear a mask: A person suffering from this disease should wear a mask while going out of the house so that no toxic material can enter the body.
Hence, the best way to tackle such situation in kids is to consult a child specialist for better understanding, and to know if there is a need to consult a specialist.
Read more articles on Children's Health