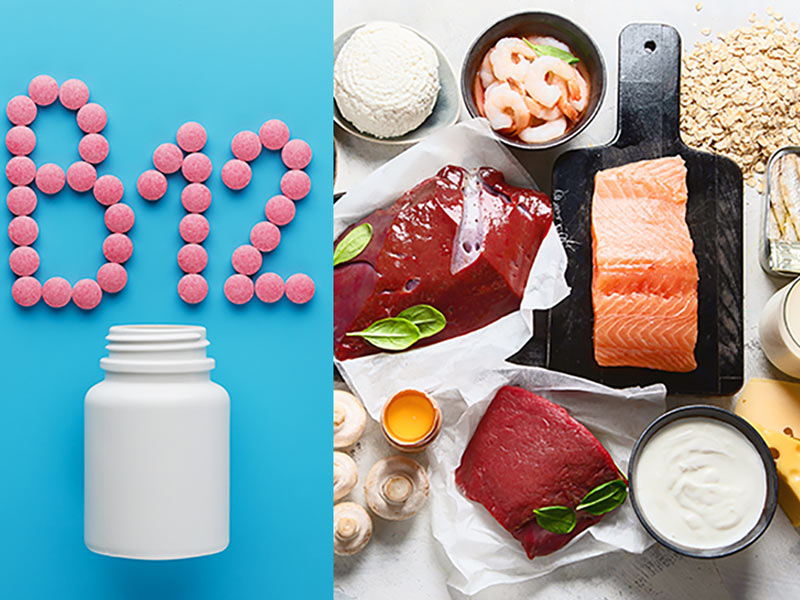 Vitamin B is an important nutrient that our body requires to carry out various essential functions such as contributing in the growth of red blood cells, proper nerve functioning, impacts energy levels of the body, improves eyesight, aids digestion, promotes cardiovascular health and helps to promote hormone production. Where vitamin B provides you with so many benefits and is considered to be good for your overall health and wellness, liquid vitamin B12 is a form of vitamin B that has gained a lot of popularity in recent times. This is Cyanocobalamin which is a man made form of Vitamin B12. Use of liquid vitamin B12 helps in providing relief from symptoms of severe Vitamin B12 deficiency and is easy to use for both children and adults. Let us move ahead and learn more about the benefits of using liquid Vitamin B12 with Dr. Gaurangi Shah, Consultant- General Medicine at P.D Hinduja Hospital & MRC.
What is Liquid Vitamin B12?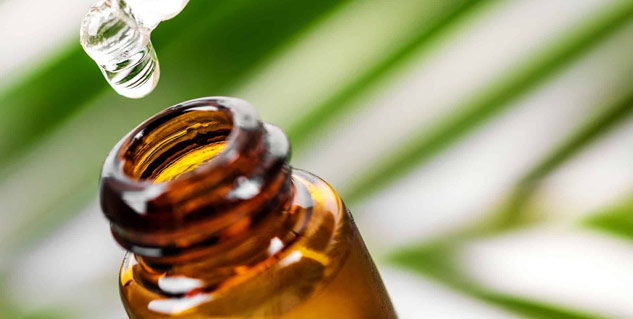 Image Credits- Superior Supplement Manufacturing
Also Read: Vitamin B6 Benefits: Foods To Eat To Prevent Deficiency
Vitamin B12 is an important nutrient that is found in dairy products, fish and meat. This nutrient is essentially required for the development and proper functioning of the body systems such as blood cells, nerve functioning and maintaining the process of metabolism. Where many people have adequate amounts of this vitamin present in their body, some might require more than that for proper functioning. Vitamin B12 is available in various forms such as-
Methylcobalamin
Hydroxocobalamin
Cyanocobalamin
Adenosylcobalamin
Where Methylcobalamin is naturally available B12 as Cyanocobalamin is Man Made or synthetic Vit B12. Being a synthetic form, Cyanocobalamin has a bit different chemical composition as compared to the naturally occurring form of the Vitamin B12. Liquid Vit B12 is Cyanocobalamin which is a man made form of Vitamin B12. This Cyanocobalamin must be processed by the body in an active form.
Benefits of Vitamin B12
Being an essential nutrient, vitamin B12 is important for various body functions and development of different body systems. Here are some of the benefits of consuming liquid vitamin B12-
Improves nutrition absorption
Helps in increasing the production of red blood cells
Is used to treat anemia
Improves energy levels
Helps the body to metabolise food
Prevents neural tube defects
Supports bone health
Improves mood
Reduces the risk of muscular degeneration
Benefits brain health
Improves heart health
Makes your hair and skin healthy
Who requires this supplementation?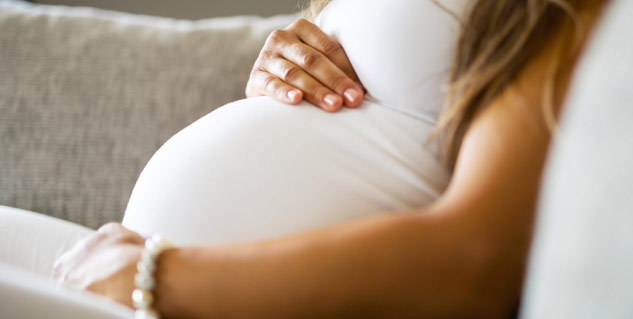 Image Credit- Politico
Also Read: Why You're Not Getting Pregnant? Here Are 8 Reasons for Female Infertility
As by now we are well aware about what liquid vitamin B12 is and what are the benefits of using this supplement, let us take a step ahead and learn who all require these supplements to fulfill the requirement of this nutrient in the body-
Older adults
People with a difficulty in swallowing
People with fast absorption rate
People with digestive issues
People following a vegetarians or vegan diet
Pregnant or lactating women
People who are on certain medications
might require vitamin B12 supplementation as they require larger quantities of this vitamin which isn't fulfilled by their food.
Expert Says
Vitamin B and Vitamin B 12 are essential nutrients required for the development of our body along with carrying out some essential functions in our body. Dr. Gurangi Shah explains that "Methylcobalamin is absorbed slowly as compared to Cyanocobalamin but it has a high retention rate which means that it remains inside the body for a long duration. After entering into the body , Cyanocobalamin converts into methylcobalamin & adenosylcobalamin - which are the two active forms of Vit B12 in nature. Liquid vitamin B12 is easy to use for people with vitamin B12 deficiency who face problems in swallowing, have absorption issues or children who can not consume tablets and other forms of supplementation. Everyone should take Vit B12 in recommended doses based on their blood report."
With inputs from Dr. Gaurangi Shah, Consultant- General Medicine at P.D Hinduja Hospital & MRC.