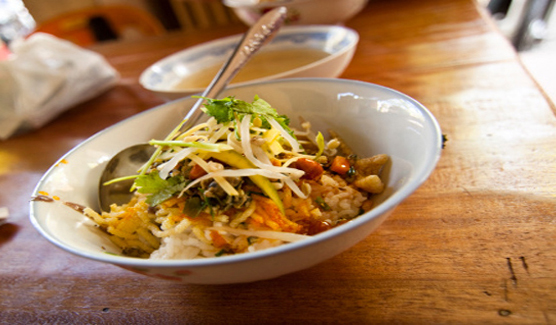 Raw mango rice, also known as mamidikaya pulihora is an Andhra style easy rice recipe with tangy mango. This dish is especially made on festive occasions like Ugadi. A rich source of Vitamin C, green mango can improve the immunity system. The other nutrient, which is Vitamin B, helps you to retain energy from the consumed food. Raw mango can also help you to ingest food in a better way along with cleansing the intestine.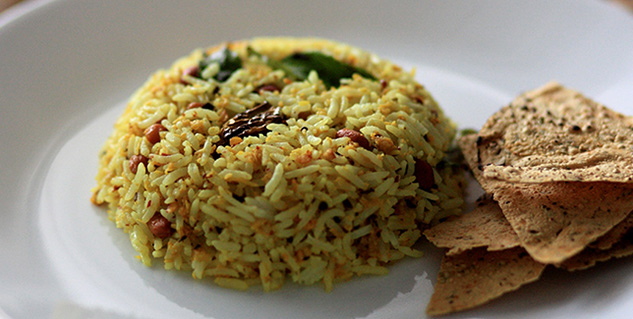 Now, let's fuse health with taste and make raw mango rice Andhra style.
Ingredients you will need
1 Cup of raw rice
1 Cup of grated Raw Mango
Salt - as per taste
Turmeric - 1/8 tsp
1/8 tsp of turmeric
Ingredients you need to temper
3 tbsp of sesame oil
½ tsp of mustard seeds
2 tsp of urad dal
1 tbsp chana dal
Few curry leaves
A pinch of hing
1 inch of ginger
3 tbsp of peanuts
3 Green chilies
3 Red chilies
Preparation
Simmer 3 cups of water with rice in it in a pressure cooker. When there is less pressure in cooker, place the rice in a wide plate. Drizzle in 1 tsp of sesame oil. Let it cool completely, so that you can get individual grains.
Separately, dry roast the peanuts. Remove the dry skin after it cools down and you have only the white part.
Method to prepare
Take a thick bottomed pan and heat the oil in it.
Add the mustard seeds and when it sputters, add chana dal, urad dal and curry leaves.
Then add the red chillies, slit green chillies, hing and peanuts.
Sauté till all the dals turn golden brown in color.
Add the grated ginger and cook for about a minute.
Now add the grated mango, turmeric and cook for about 3 minutes. Add salt.
Now, add the cooked rice and mix well.
Garnish with fresh chopped coriander and serve hot.
Image source: Getty