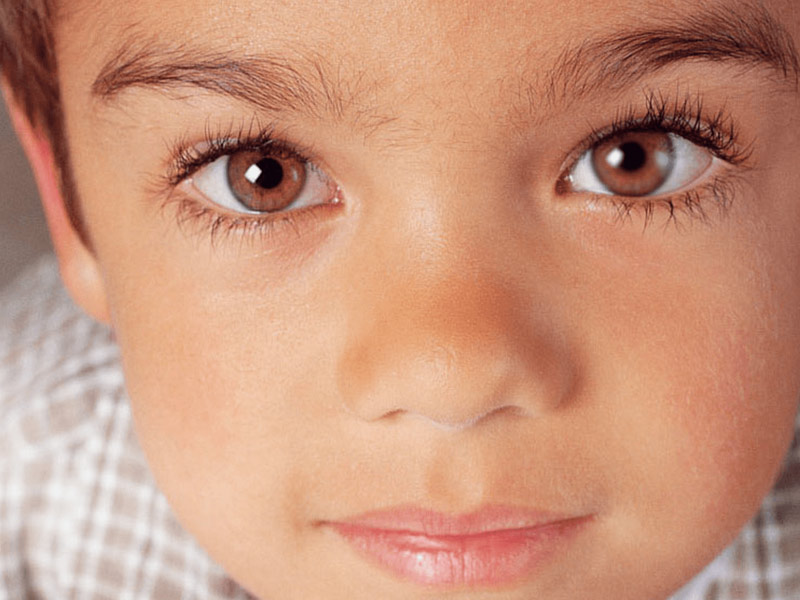 An eye weaker than the other, crossed eyes, amblyopia, is commonly called Lazy Eye - a condition where there is an abnormal development of vision. This is a condition parents must be aware and alert of. The complete views about Lazy Eye have been shared here by Dr Ajanta Chakravarty, Consultant – Ophthalmology, Columbia Asia Hospital Whitefield.
What Is A Lazy Eye?
Lazy eye or amblyopia occurs from the infant stage till the age of 7. It is known to be one of the major causes of reduced vision among small children. The brain's impact gradually ignores the images coming from the weaker eye, which can also lead to permanent harm. It is important to know what your child may or may not acquire in his lifetime, especially while growing up in front of you. It is okay to be a little extra cautious and careful, and whenever doubts arise, consult the expert!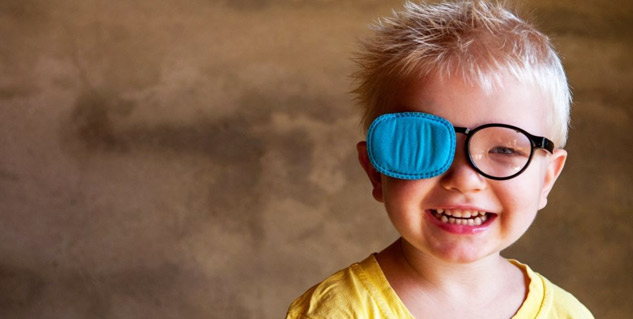 Also Read: How To Avoid Fatty Liver Disease In Children? Here's All You Need To Know
The Cause of Lazy Eye
The research has not yet determined the exact cause of the lazy eye condition. But a few commonly predicted reasons, as pointed by Dr Chakravarty, include-
Muscle imbalance: Weakened muscles of the eye is a very common cause; either the eye turns out or crosses in. Eventually, symmetry is not achieved in the vision.
Droopy Eyelid- When a sagging/ drooping eyelid causes the eyelid to block the sight: Also known as ptosis.
Refractive errors: Many times, the focus of one eye is better than the other, which may make the other eye to be farsighted or near-sighted. The brain trying to interpret one blurry and clear image focuses more on the clear one, ignoring the blurry one. The blurry eyes vision weakens even more, if not reported to.
Strabismus: When alignment in the eyes is missing, the eyes cannot be focused together on an image, resulting in double image formation.
Signs Of Lazy Eye You Must Look For In Children
Dr Chakravarty has identified a few common signs that a parent can use to identify Lazy Eye in their child. An alert parent should judge the signs properly for such a condition; if doubt persists, you can always consult a doctor.
1. Frequent Squints
This is to be observed more on a sunny day- when the child closes one eye or squints one eye, it may indicate weakness in one of the eyes.
2. Difficulty in Reading
Reading is affected - a child might skip words, misread them or keep re-reading them. His/ her math may also be affected, not figuring out the digits properly, due to imperfect vision. Focusing becomes difficult, and the lazy eye may stress the child.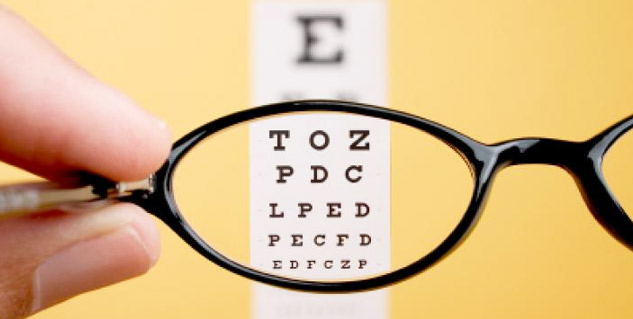 3. Bumping or Falling
A lazy eye child is often seen to be accident-prone; judging the exact location of an object might become difficult due to squints. Proper hand-eye coordination is also affected due to the condition, and maybe this is why he/ she is falling more and thus is not very good at sports activities.
4. Tilting Head
Affected with the lazy eye, a child might try to tilt his head to get an improved view. Here he is using his dominant eye to get the proper vision. This can be generally observed during watching TV, playing, running.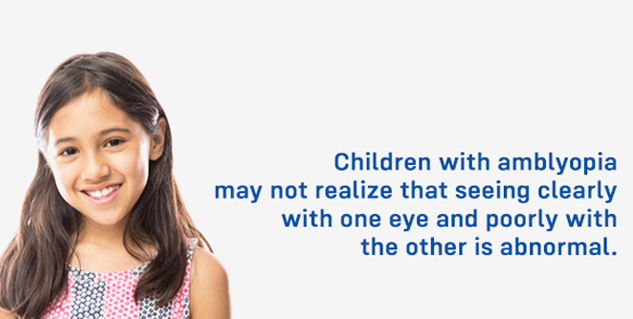 Also Read: Teenage care: Impact Of Social Media On Your Child And Ways To Reduce By Dr Ramani Ranjan
The symptoms become obvious after a while when they become repetitive. Developed in the childhood stage itself, Lazy Eye should not be ignored by the parents. Any similar symptoms observed in the child should be reported and tested by the doctor to not worsen. Early identification and diagnosis might help to plan an effective treatment.
Read more articles on Children's Health