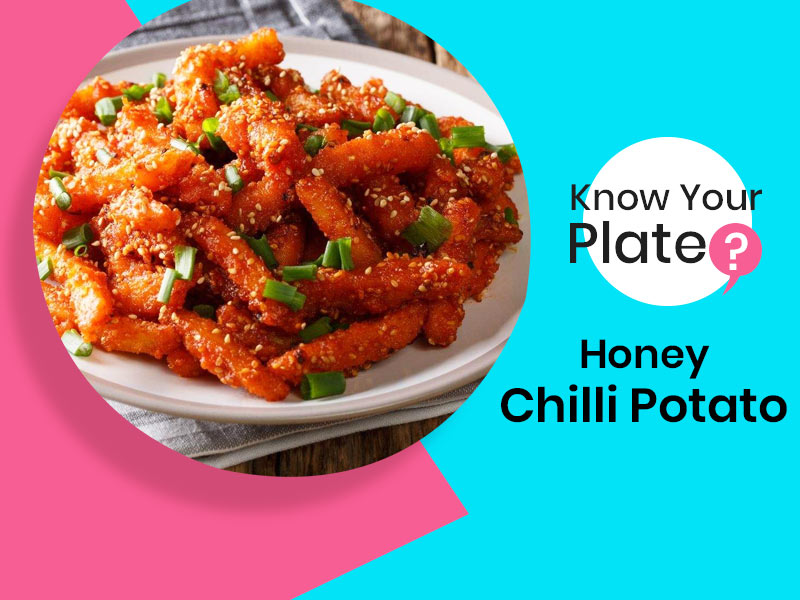 Weather be it food or any habit, it only beneficial when done in moderation. Excess of even healthiest food consumed can lead to side effects. Adulteration and misuse of certain ingredients also lead a nutritious food towards unhealthy. Natural products such as honey is assumed to be very beneficial for health hence it is also called superfood. But how about one of our favourite appetizers honey chilli potato, can it prove to be a healthy snack with addition of honey to it. Honey chilli potato is consumed by large number of audience and that tangy crispy potato chips always keep our mouth watery.
Is Honey Chilli Potato Healthy?
Since it concerns your health so much we took the help of our expert who could tell us about the nutritious value of honey chilli potato. Nutritionist Dr. Saumya Verma from Fatima Hospital, Lucknow says that honey chilli potato actually doesn't have much to do with nutritious and healthy. As healthy it may sound with some healthy ingredients like honey, potato, seeds and seasoning, when it comes together it is abundance of fat.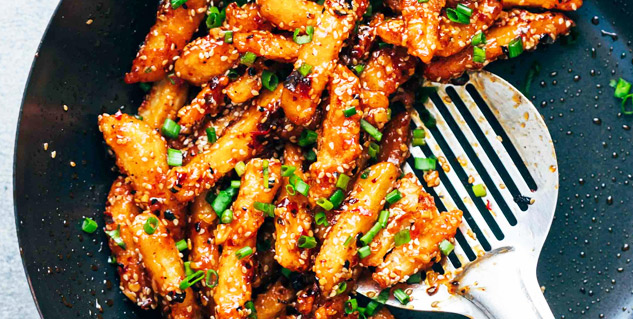 The major difference is the honey which is cooked and heated for so long with potatoes. Honey is a natural substance and is best when taken fresh. However when it is heated the nutritious values are already gone and it becomes rather toxic than healthy for you. Honey is not meant to be heated actually and hence along with fried potatoes in reused oil it does not have much left. It is rather better to put honey from after cooking from the top; it may save you from a lot of bad fat. So honey chilli potato is not a very healthy snack to have according to Dr. Verma.
Calories Present in Honey Chilli Potato
One serving of honey chilli potatoes gives around 586 calories. The breakout of the energy is mentioned here-
One serving (200gram) – 586 calories
Protein- 4.5g
Carbohydrates- 55.6g
Fiber- 4.4g
Fat- 39.4g
Vitamins
Vitamin A- 372.1 mcg
Vitamin B- 0.5 mg
Vitamin B2- 0.2mg
Vitamin B3- 3.8mg
Vitamin B4- 18.8mg
Follic Acid- 77.3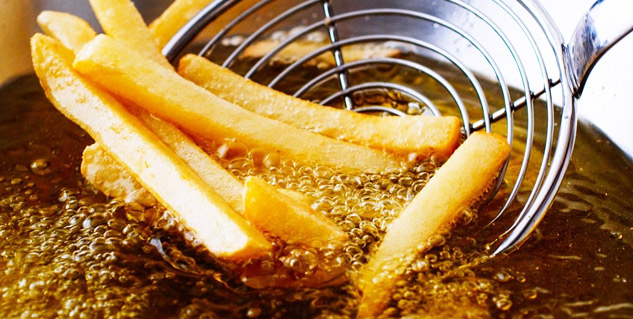 Minerals
Calcium-53mg
Iron- 2.4 mg
Sodium-14mg
Potassium- 414.2mg
Zinc- 2.4mg
Also Read- 5 Changes That Take Place In Your Body When You Completely Cut Down On Sugar
Ingredients of Honey Chilli Potato
2 Potatoes
3-4 table spoon corn flour
1 table spoon salt
Oil
Spring onions
1 table spoon garlic paste
2 spring onions
1 capsicum
2 table spoon honey
¼ table spoon soya sauce
3 table spoon sesame seeds
2 table spoon chilli sauce
Why You Should Avoid Honey Chilli Potato?
Honey chilli potatoes have around 580 calories per serving that means almost 1/3 of the total average calorie intake of a person. It is not recommended first of all to have such a heavy snack which is mostly filled with carbohydrates and fat. The honey loses its nutritional value which makes it even less nutritious.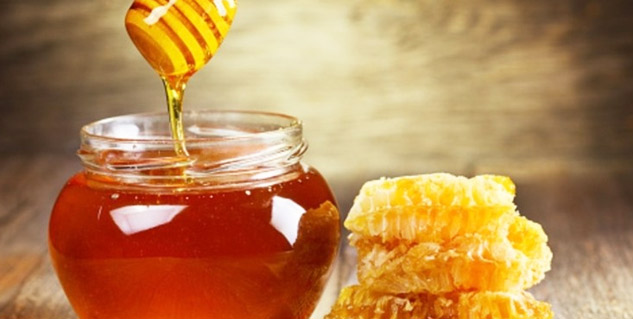 Honey is often used as a substitute for sugar and it contains fewer calories than it. But because most of the people pour the honey in the dish while cooking it, it loses its nutritional value. The honey gets mixed up with reused oil which is very common in market and gets heated so much as it no more remains nutritious. Even the potato is deep fried; the chilli loses most of its antioxidant qualities when cooked. Hence the entire so called 'healthy' snack turns 'unhealthy'.
But still it does not mean you cannot have it, it can be eaten in moderation as even after losing on many nutrition, it does not do much harm to your health. So having it once in a while is not a bad option. It could be made healthier by adding honey in the end and cooking potatoes in fresh oil. It can save upto 200 calories.
How To Burn Calories of Honey Chilli Potato?
If taken on average one serving of honey chilli potato has 580 calories hence it would be preferably difficult to burn down so many calories. Depending on the average height (5'8") and weight 58kgs, here is what you need to do-
Walking for 2 hours and 42 minutes
Jogging for 54 minutes
Bicycling for 54 minutes
Swimming for 1 hour 24 minutes
You can burn your calories by other methods too but these are most common and easily available methods to burn calories of honey chilli potato.
Also Read- 7 Foods That Every Woman Must Have Daily For Holistic Health
Conclusion
Honey Chilli Potato can be a very appealing and mouth watering appetizer but it is not so healthy as people assume it to be. Having honey in it does not guarantee it to be healthy. Due to cooking honey loses its nutritional value and does not remain as beneficial as it is in its original form. Hence honey chilli potato should be eaten occasionally and not very often. Try to put honey in the end process and use fresh oil to make it a healthier snack.
Read More Articles on Healthy Diet